Black Harvest, the latest full-length from Oviedo, Spain's psychedelic blues rock trio GREEN DESERT WATER is out TODAY on Small Stone Recordings!
Inarguably the band's most cohesive, classic, and vibe-ready work yet,  the follow-up to 2018's critically-lauded Solar Plexus is a sonic cauldron of  heavy blues, psychedelia, and weighted riffery.
Black Harvest is available on CD and digital formats via Small Stone and limited edition LP (deluxe gatefold) via Kozmik Artifactz. Find ordering options HERE. Fans of La Chinga, Captain Beyond, Lord Fowl, Black Elephant, and the like pay heed.
Black Harvest includes a guest appearance by Wo Fat's own Kent Stump on its title-track. It serves is a fitting centerpiece rife with AC/DC -vs- Sabbath vitality, following behind the opening salvo of "Sacred Tree" and "Dead Sacred Tree," which set a tone figuratively and literally for what follows with a focus on melody and songwriting – the catchy "Too Many Wizards" could easily be a state-of-the-union for the heavy rock underground – tempos no less comfortable careening than they are crashing, and a classic sensibility filtered through modern production that leaves the songs full and engaging for the most fickle of attention spans. Later, to be snared by "Shelter Of Guru" is to take a ride in a traditionalist caravan, and both journey and destination satisfy ahead of the capper boogie in "Soul Blind." Rest assured, you're about to spend 38 minutes in the presence of masters. Roll with it and be glad you did.
GREEN DESERT WATER:
Juan Arias García – fuzz bass
Dani Barcena – drums, percussion
Kike Sanchís – guitars, vocals
Guests:
Kent Stump – additional guitar
Alvaro Barcena – backing vocals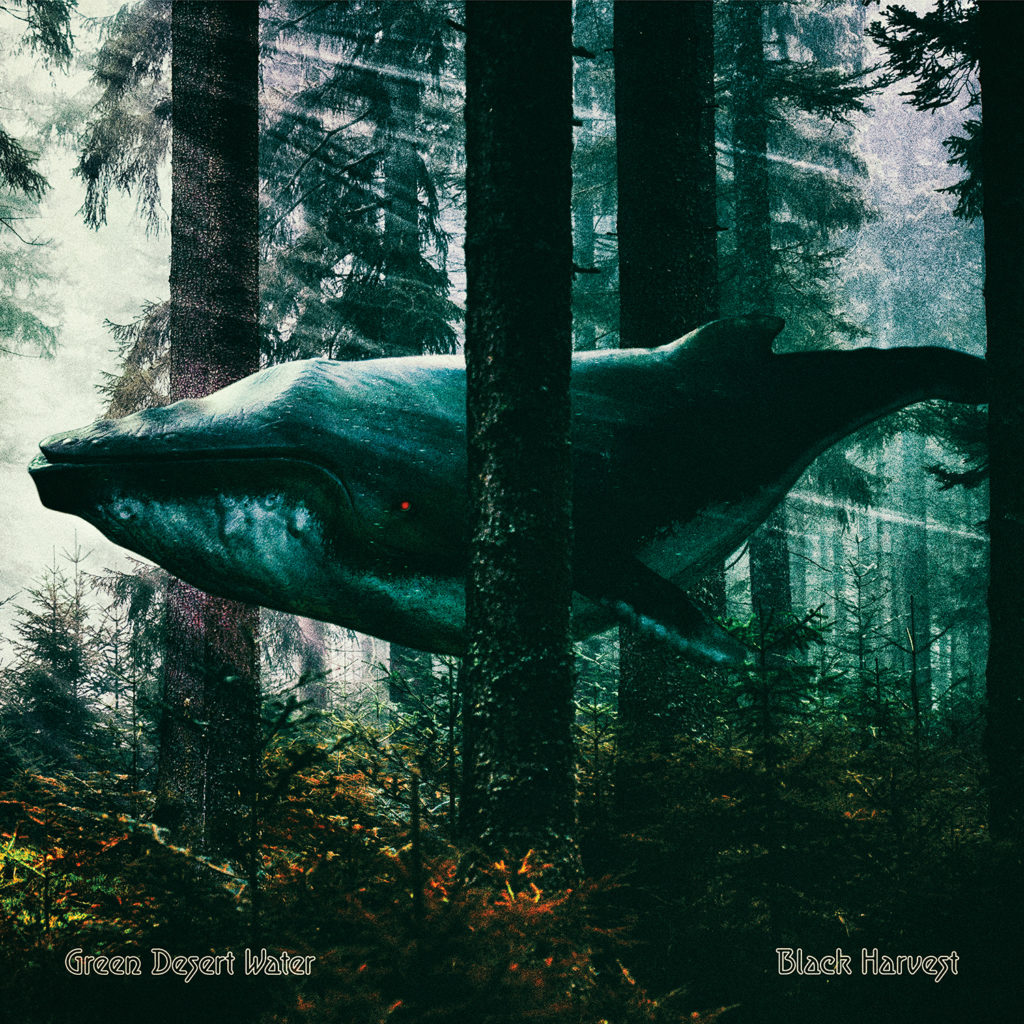 http://www.facebook.com/greendesertrock
http://www.instagram.com/greendesertwater
http://twitter.com/greendesertrock
http://www.smallstone.com
http://www.facebook.com/smallstonerecords
http://twitter.com/SSRecordings
http://www.instagram.com/smallstonerecords