Washing post-hardcore/noise rock trio GREAT FALLS will kick off their West Coast spring tour today in Seattle at Belltown Yacht Club. The trek will wind its way through a dozen venues and includes performances with a host of eclectic acts along the way including Heiress, This White Light, Kowloon Walled City, Iceburn, and so many others. In May, the band will share the stage with Sourvein and -(16)-. See confirmed dates below and if you missed it, check out the ten bands GREAT FALLS want to see on their latest live journey at Decibel Magazine HERE.
GREAT FALLS, featuring within its ranks former members of Undertow, Nineironspitfire, Kiss It Goodbye, Playing Enemy, and Jesu, released their A Sense Of Rest full-length last December via Corpse Flower Records. Recorded and mixed by Scott Evans (Kowloon Walled City, Forn, Ghoul, Minsk) at Red Room in Seattle and Antisleep Audio in Oakland with additional recording by Tad Doyle (Tad, Hog Molly, Brothers Of The Sonic Cloth) at Witch Ape Studios in Seattle, mastered by Carl Saff (Fu Manchu, Rosetta, KEN mode, Child Bite) at Saff Mastering in Chicago, with artwork by alternative comics illustrator Farel Dalrymple, the record thrusts forth eight psalms of restless energy centered on death, family, art, and immortality.
A Sense Of Rest is currently available digitally and on limited 2xLP in three color variants: smoke, white with green and grey splatter, and standard black. For orders, visit the Corpse Flower Bandcamp page at THIS LOCATION where the record can be streamed in full.
GREAT FALLS Live:
4/03/2019 Belltown Yacht Club – Seattle, WA w/ Heiress, Pathogens
4/04/2019 Kenton Club – Portland, OR w/ Drunk Dad, Heiress, SSold
4/05/2019 The Maltese – Chico, CA w/ Lyfecoach, Heiress
4/06/2019 Ivy Room – Albany, CA w/ Kowloon Walled City, Heiress
4/07/2019 Programme Skate & Sound – Fullerton, CA w/ Heiress, Fake Figures, Drainage
4/08/2019 Resident – Los Angeles, CA w/ Heiress, This White Light, Intrcptr
4/09/2019 Yucca Tap Room – Tempe, AZ w/ Sorxe, Ugly, Dead History
4/10/2019 110 Below – Colorado Springs, CO w/ False Cathedrals, Muscle Beach, Worry, Castele
4/11/2019 Hi-Dive Denver – Denver, CO w/ False Cathedrals, Muscle Beach, Father
4/12/2019 The Underground – Salt Lake City, UT w/ Iceburn, Together Forever, NBD
4/13/2019 High Note Cafe – Boise, ID w/ Throes, Blackcloud
4/20/2019 The Plaid Pig – Tacoma, WA w/ Deathbed Confessions, Foes, Florida Man
5/03/2019 Substation – Seattle, WA w/ Sourvein, -(16)-
Illustrator, designer, musician, instructor, and letterpress printer Demian Johnston spent his formative years playing bass in legendary hardcore band Undertow before moving to guitar to form Nineironspitfire and later join hardcore icons Kiss It Goodbye. When Kiss It Goodbye disbanded, three-fourths of the band resurrected Playing Enemy, with Johnston additionally taking on vocal duties. In 2001, Shane Mehling joined on bass. By 2006, the band had run its course and Mehling and Johnston spent a few years pursuing more experimental noise in a project called Hemingway. Four years later, Hemingway changed its name to GREAT FALLS, recruiting Phil Petrocelli, who had previously played with outfits such as Jesu and Jarboe, on drums.
GREAT FALLS' debut full-length, Accidents Grotesque, was released in 2013 by Irish label Hell Comes Home, followed by The Fever Shed, release in 2015 via Init Records. Said Bearded Gentlemen Music accurately of the band's output, "GREAT FALLS produce some abrasive metal/noise gold. It isn't for the faint of heart." The Sludgelord concurred, "Right from the first note of 'Dressing The Saints,' there is nowhere to hide as the band assault the listener with an abrasive opening salvo of shards of metallic noise. Even when the volume dips during sparse minimal sections, there is always a taut menace to the proceedings which feels like it could give way to chaos at any second." Additionally, GREAT FALLS has released a host of EPs and splits with the likes of Thou, Dephosphorus, Heiress, Throat, and The Great Sabatini, the latter of which is set for release in the coming weeks.
"Though expectations of adventurous, imposing hardcore feats with tinges of metal are to be expected, it's also the sort of band that defies conventional wisdom of what hardcore can accomplish, venturing into post-metal-isms and sludgy slash and burn." – Revolver
"…an abrasive and jarring power punch to the ears…" – Decibel
"…the band have expanded their sonic horizons to cover new levels of punishing heaviness. Jagged shards of damaged post-hardcore now give way to crushing low-end riffs like a collision between KEN Mode and Remission-era Mastodon" – The Sludgelord
"A compelling listen, expertly produced and executed." — Everything Is Noise
"…a great album for anyone who's, you know, a little dissatisfied with the world, or for someone like me trying to reconcile an angsty teenage mindset with a 32-year-old life and finding it increasingly difficult." – Toilet Ov Hell
"…a harrowing and yet beautiful piece that needs to be heard." – Ghost Cult
"GREAT FALLS' A Sense Of Rest will rip listeners in half and crush the remains into bits. This doomed, anxiety-ridden tour de force proves to be the band's finest achievement to date." – Svbterranean
"…this track will swallow you whole, puree your brain, and crunch your bones to get at the marrow." – No Clean Singing On "The Accelerationist"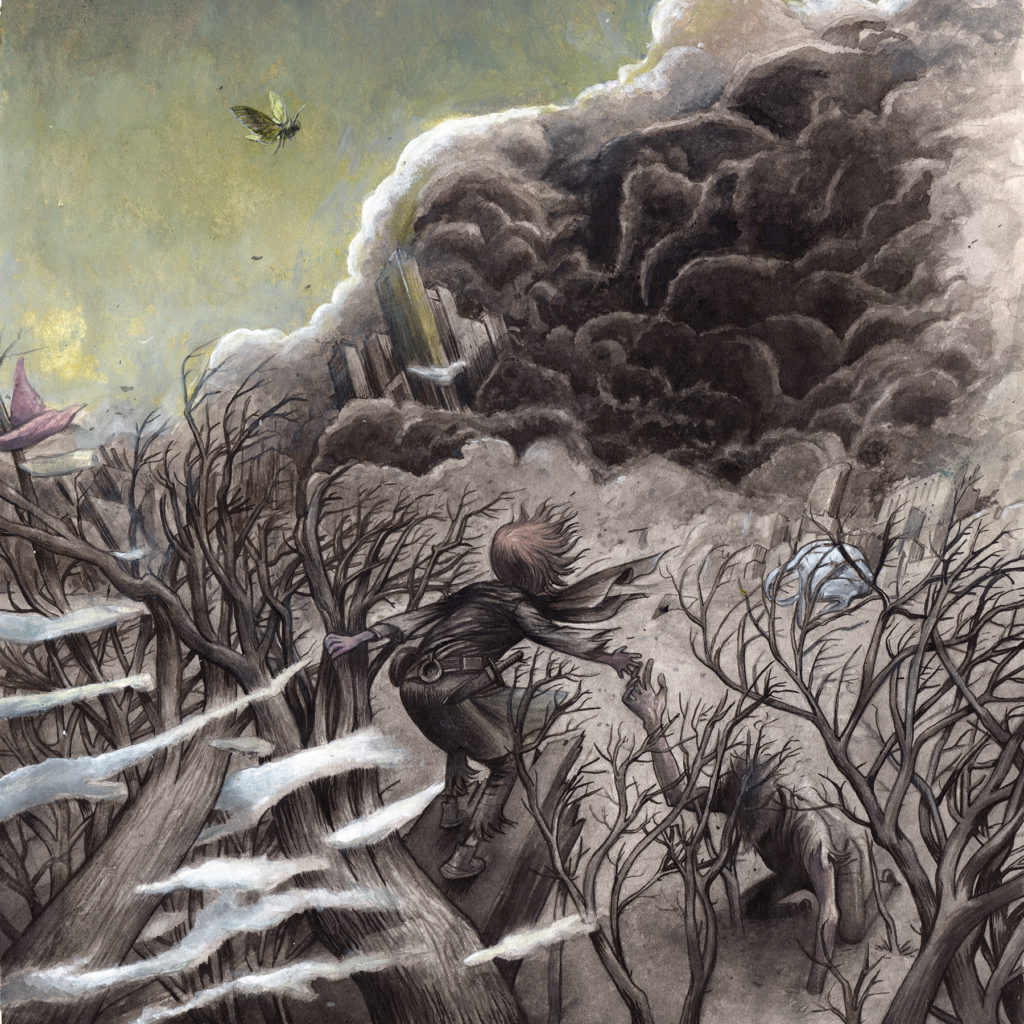 http://www.facebook.com/GreatFallsNoise
http://www.corpseflowerrecords.com
http://www.facebook.com/corpseflowerrecords
http://deathwishinc.eu/throatruiner