photos by Soren Hixenbaugh
"…GREAT FALLS play genuinely great and demoralizing tunes that are bleak, discordant, and leave you feeling worse than when you put the album on." – Decibel Magazine
Decibel Magazine is hosting an exclusive stream of Objects Without Pain, the demoralizing fourth album from Seattle noise rock/post-metal trio GREAT FALLS, formed by alumni/members of Kiss It Goodbye, Undertow, Playing Enemy, Bastard Feast, Gaytheist, and more. The record sees release this Friday on Neurosis' label, Neurot Recordings.
Objects Without Pain takes us on a bleak, purgative journey through a separation – a snapshot of the turmoil and indecision that occurs after the initial realization of someone's misery, and before the ultimate decision to end a decades-long partnership. From the foreboding intro riffs of "Dragged Home Alive" to the end of the closer "Thrown Against The Waves," its eight tracks explore the thoughts that come up when a person is staring down the barrel of blowing up their life: How did this happen? Is it too late for a new life? Will the kid be okay? What will make me happier: familiar torment or unknown freedom?
GREAT FALLS' Objects Without Pain was recorded at Studio Litho and mixed at Antisleep, both by Scott Evans (Kowloon Walled City, Yautja, Thrice, No Lights), with additional recording by Jon Roberts and Stephan Hawks. The record includes additional instrumentation by John Schork, additional vocals by Lillian Albazi, with Albazi's vocals recorded by Liam Moran and Sebby Hoppen at Demon Spawn Recordings. The record was mastered by Brad Boatright at Audiosiege (Obituary, Sunn O))) -16-), and completed with art/layout by Demian Johnston and photography by Soren Hixenbaugh.
Alongside Decibel's advance album stream, the band has delivered a track-by-track breakdown of the soul-eviscerating record. Decibel writes in part, "We've covered Seattle noise rock/post-hardcore crew GREAT FALLS a bunch of times in the past and not just because longtime Decibel contributor Shane Mehling plays bass (plus members of Kiss It Goodbye, Undertow, Playing Enemy, et al) in the band. No, GREAT FALLS play genuinely great and demoralizing tunes that are bleak, discordant and leave you feeling worse than when you put the album on."
Tune in to Decibel Magazine to hear GREAT FALLS' absolutely miserable Objects Without Pain in its entirety RIGHT HERE.
Neurot Recordings will release Objects Without Pain on 2xLP – Gold Vinyl in the US and Clear Vinyl in Europe, with the label webshop carrying both variants – as well as CD and digital platforms this Friday, September 15th. Find preorders/presaves HERE.
GREAT FALLS' Northeastern US tour dates in support of the album run from October 5th through 15th and will see them joined by the likes of Intercourse, Radiation Blackbody, The Austerity Program, Couch Slut, Don't Grow Old, Easy Blame, Louzy, Sophisticated Adult, Blight, Anxious Wave, Bedtimemagic, Miracle Blood, East Of The Wall, Eaten By Bees, Terror Cell, Zombieshark, and more along the way. See all confirmed dates below and watch for updates to post over the weeks ahead.
GREAT FALLS Northeastern Tour:
10/05/2023 The Lost Horizon – Syracuse, NY
10/06/2023 Cherry St. Station – Wallingford, CT
10/07/2023 DNB Burgers – New Bedford, MA
10/08/2023 Revival Brewing – Providence, RI
10/09/2023 O'Brien's – Allston, MA
10/10/2023 Thrive Outdoors – Manchester, NH
10/11/2023 Saint Vitus Bar – Brooklyn, NY
10/12/2023 Meat Locker – Montclair, NJ
10/13/2023 Silk City – Philadelphia, PA
10/14/2023 Pie Shop – Washington, DC
10/15/2023 Ipanema Café – Richmond, VA
Read any article or comment thread about the Seattle outfit GREAT FALLS and you're likely to see descriptors like cathartic, heavy, crushing, and unhinged. Maybe even psychotic… And sure, those are all apt. For over a decade, founding members vocalist/guitarist Demian Johnston and bassist Shane Mehling (who also played together in the early-2000s noisecore band Playing Enemy and the experimental duo Hemingway) has honed their sludgy, overwhelmingly intense brand of heaviness, punctuated by delectably discordant riffs, terrifyingly low, thwacking bass lines, and mesmerizingly tight percussion. In the live setting, too, they're notorious for a stage presence that is so aggressively confrontational and menacing that Mehling once broke his own arm mid-set.
But the most striking aspect of GREAT FALLS, setting them apart from the murky sea of sludge metal and AmRep-inspired noise-rock bands, is their ability to paint a deeply, utterly human story through an all-out assault on the senses: an art the band has perfected on Objects Without Pain, their first LP featuring drummer Nickolis Parks (Gaytheist, Bastard Feast), who joined the band prior to the release of their exhilarating, cacophonous, Funny What Survives EP.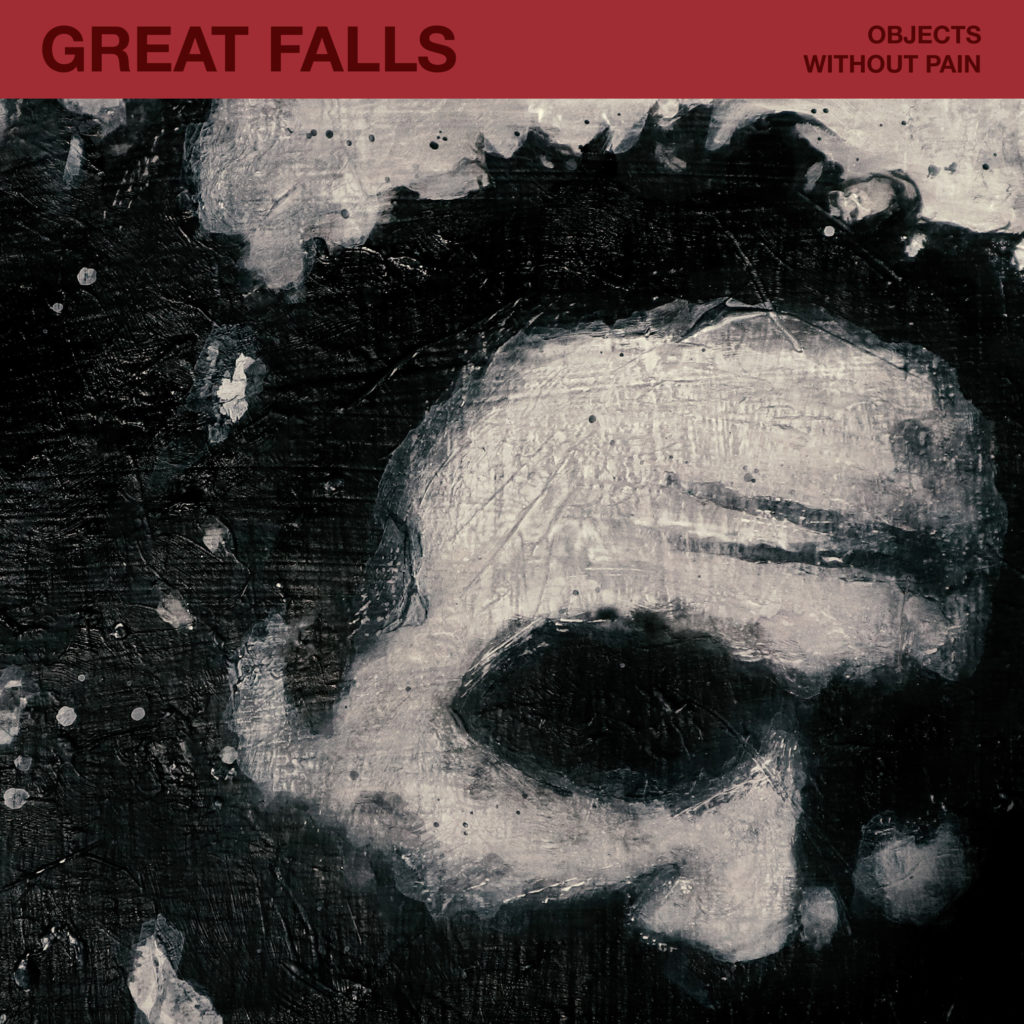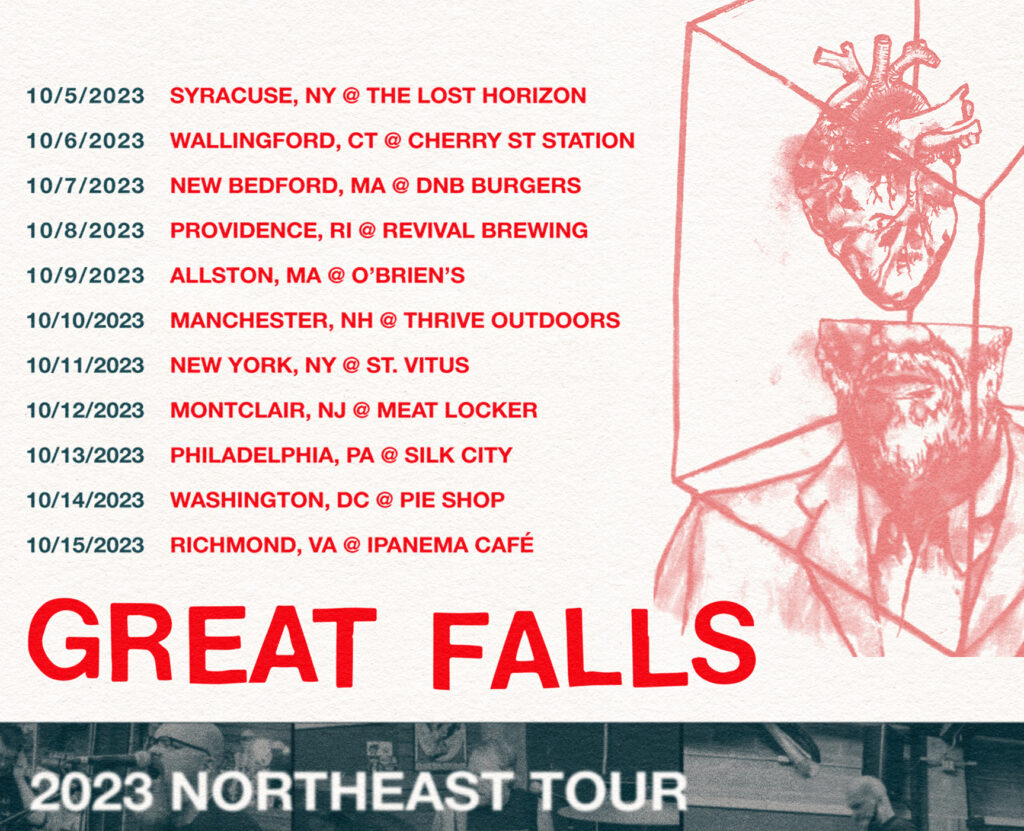 https://www.facebook.com/GreatFallsNoise
https://greatfalls.bandcamp.com
https://www.instagram.com/greatfallsnoise
https://www.neurotrecordings.com
https://www.facebook.com/neurotrecordings
https://twitter.com/OfficialNeurot
https://neurotrecordings.bandcamp.com
https://www.instagram.com/neurotrecordings