A Sense Of Rest is the impending new full-length from Seattle-based post-hardcore/noise rock trio GREAT FALLS, featuring within its ranks former members of Undertow, Nineironspitfire, Kiss It Goodbye, Playing Enemy, and Jesu. Set for release next month via Corpse Flower Records, A Sense Of Rest thrusts forth eight psalms of restless energy centered on death, family, art, and immortality,
In advance of its release, Decibel Magazine is hosting an exclusive premiere of "Kettle Logic" noting "GREAT FALLS have upped the intensity on 'Kettle Logic,' the second single from their forthcoming album, A Sense of Rest. Angular riffs and guitarist/vocalist Demian Johnston's shrieks lead the charge, with drummer Phil Petrocelli and bassist/Decibel scribe Shane Mehling giving the song a greater sense of weight with their forceful playing."
Adds the band, "Our working title for this song was 'Half Hour' because it took a half hour to write about 90% of it, and then we spent eight weeks trying to write the remaining 10%. In retrospect, we should have come up with a less optimistic name."
Hear "Kettle Logic" alongside an interview with bassist Shane Mehling at THIS LOCATION.
GREAT FALLS' A Sense Of Rest was recorded and mixed by Scott Evans (Kowloon Walled City, Forn, Ghoul, Minsk) at Red Room in Seattle and Antisleep Audio in Oakland with additional recording by Tad Doyle (Tad, Hog Molly, Brothers Of The Sonic Cloth) at Witch Ape Studios in Seattle, mastered by Carl Saff (Fu Manchu, Rosetta, KEN mode, Child Bite) at Saff Mastering in Chicago, and comes shrouded in the engrossing artwork of alternative comics illustrator Farel Dalrymple.
The record will be released digitally and on limited edition 2xLP December 21st in the US via Corpse Flower Records. The LP will be available in three color variants: smoke, white with green and grey splatter and standard black with Throatruiner handling the European release.
For A Sense Of Rest preorders and to sample opening track "The Accelerationist" visit the Corpse Flower Bandcamp page at THIS LOCATION.
Illustrator, designer, musician, instructor, and letterpress printer Demian Johnston spent his formative years playing bass in legendary hardcore band Undertow before moving to guitar to form Nineironspitfire and later join hardcore icons Kiss It Goodbye. When Kiss It Goodbye disbanded, three-fourths of the band resurrected Playing Enemy, with Johnston additionally taking on vocal duties. In 2001, Shane Mehling joined on bass. By 2006, the band had run its course and Mehling and Johnston spent a few years pursuing more experimental noise in a project called Hemingway. Four years later, Hemingway changed its name to GREAT FALLS, recruiting Phil Petrocelli, who had previously played with outfits such as Jesu and Jarboe, on drums.
GREAT FALLS' debut full-length, Accidents Grotesque, was released in 2013 by Irish label Hell Comes Home, followed by The Fever Shed, release in 2015 via Init Records. Said Bearded Gentlemen Music accurately of the band's output, "GREAT FALLS produce some abrasive metal/noise gold. It isn't for the faint of heart." The Sludgelord concurred, "Right from the first note of 'Dressing The Saints,' there is nowhere to hide as the band assault the listener with an abrasive opening salvo of shards of metallic noise. Even when the volume dips during sparse minimal sections, there is always a taut menace to the proceedings which feels like it could give way to chaos at any second." Additionally, GREAT FALLS has released a host of EPs and splits with the likes of Thou, Dephosphorus, Heiress, Throat, and The Great Sabatini, the latter of which is set for release in the coming weeks.
"…an abrasive and jarring power punch to the ears…" – Decibel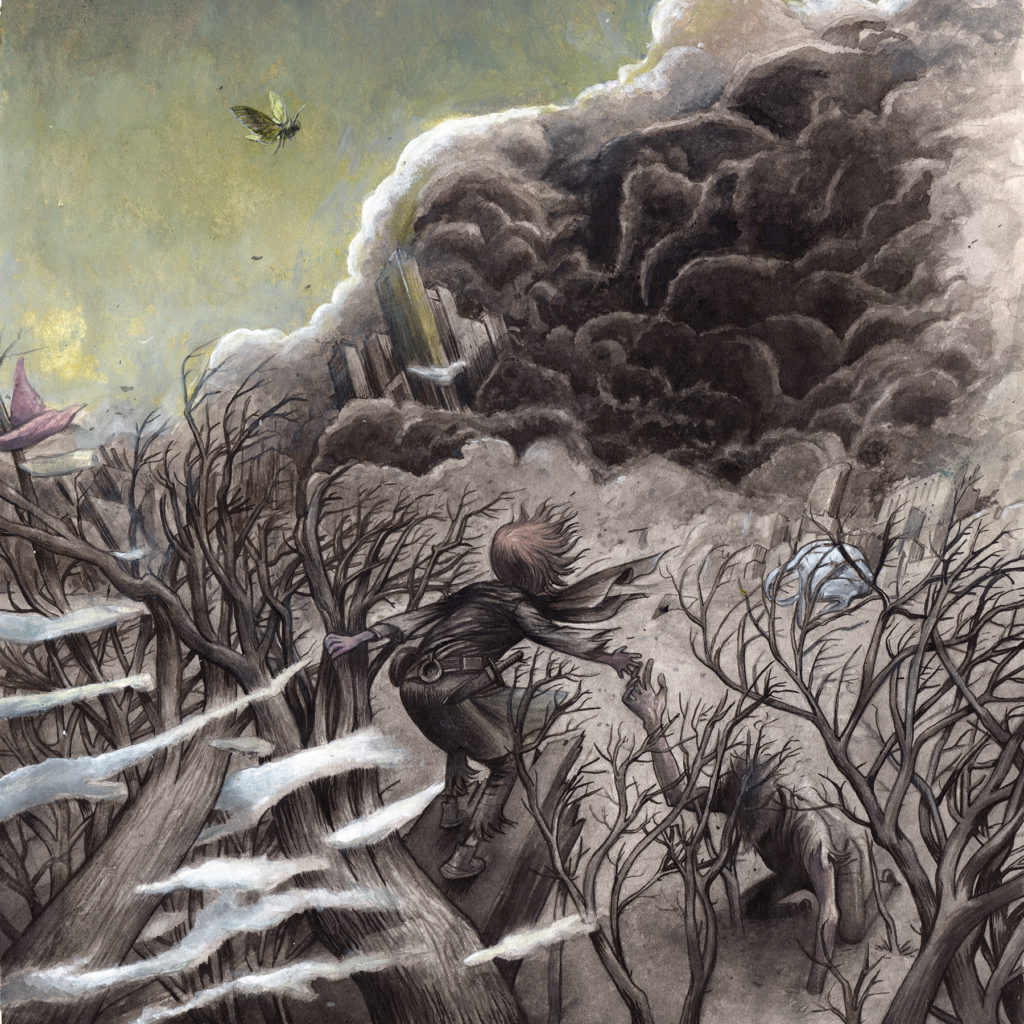 http://www.facebook.com/GreatFallsNoise
http://www.corpseflowerrecords.com
http://www.facebook.com/corpseflowerrecords
http://deathwishinc.eu/throatruiner