20 Buck Spin will unleash Gowanus Death Stomp, the caustic second LP from New York City-based black/death metal trio GRAVESEND, in late October, today posting its cover art, track listing, preorders, and gnarled lead single, "Even A Worm Will Turn."
The dark, seedy underworld of New York City once again emerges as the cityscape is tainted by sewage, crack smoke and the trade of flesh. The streets, once bustling with life, permeate with the grotesque and filth-ridden chaos of yesteryear. Among these harsh realities, within the walls of the dimly lit alley ways, a stench reeks of bodily fluids and rat feces.
On the subway platforms, desperate souls engage in random acts of violence on one another over a few measly bucks. The East River runs a sickly green and the city's hue mirrors the shadows cast by these illicit endeavors. Amid this unsettling somber reality, a soundscape to capture the horror is now realized in the form of GRAVESEND's second album.
Gowanus Death Stomp compounds the cruelty displayed on 2021 debut Methods Of Human Disposal into an ever more gritty and primal barrage of violence. At the crossroads of criminal depravity and urban malaise GRAVESEND utilizes many tools of the trade. Black, death, grind, and war metal all meld seamlessly into a tar pit of scathing back-alley sadism and acid-tongued vocals.
Like a newly found corpse down by the docks, the smell of decomp is wafting out of every track on Gowanus Death Stomp. And as with NYC's underground legends from Cro-Mags to Swans to Type O Negative, GRAVESEND embodies the pulse of the city, even as that pulse bleeds out on the concrete.
As with its predecessor, Gowanus Death Stomp was recorded, mixed, and mastered by Arthur Rizk (Tomb Mold, Kommand, Dream Unending), and the album was completed with cover photos by Mark Weber. Fans of the gnarled works of Archgoat, Napalm Death, Nausea, Antichrist Siege Machine, Conqueror, Revenge, Ruin Lust, Caustic Wound, Knelt Rote, and Of Feather And Bone, GRAVESEND should be in your crosshairs.
Endure the beating of GRAVESEND's lead Gowanus Death Stomp preview, "Even A Worm Will Turn," at YouTube HERE and Bandcamp HERE.
Gowanus Death Stomp will be released October 27th on LP, CD, CS, and digital platforms. Preorders and merch can be found at the 20 Buck Spin label arsenal HERE and Bandcamp HERE.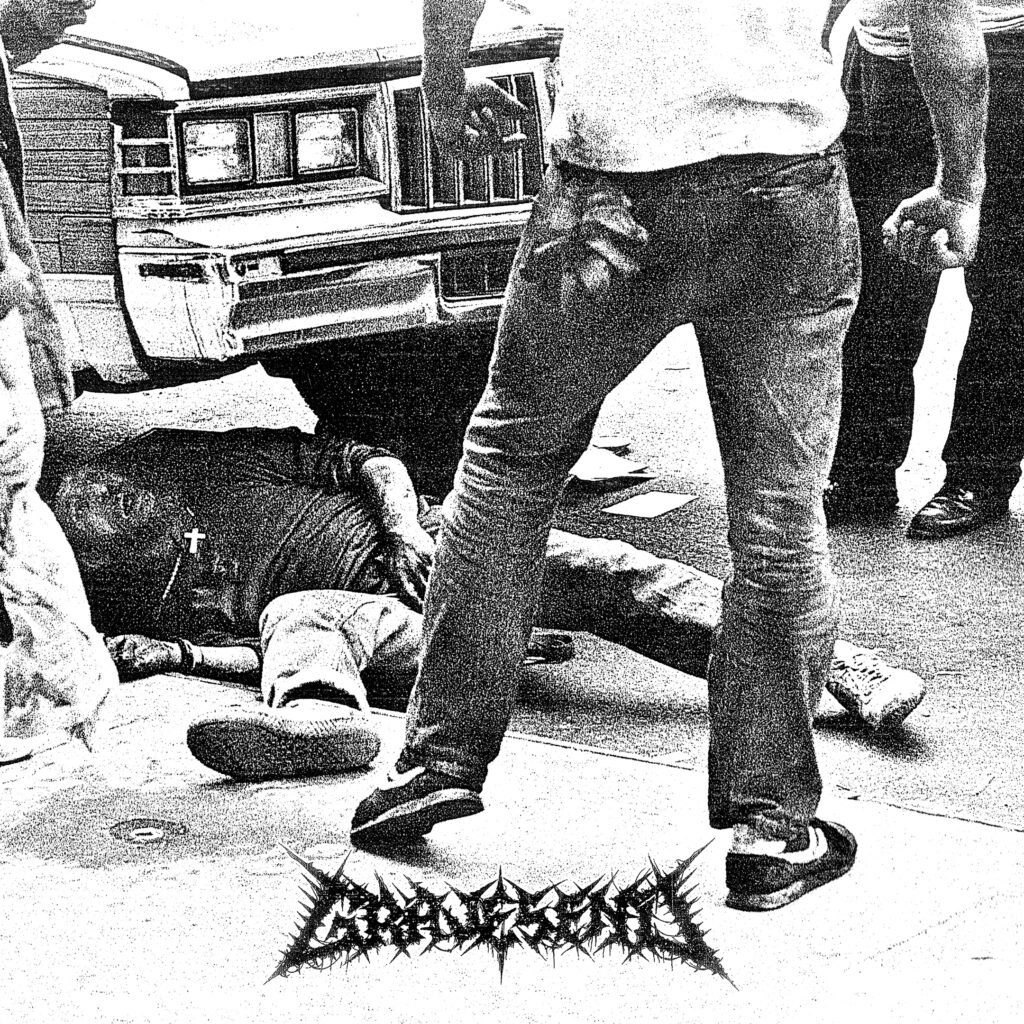 Gowanus Death Stomp Track Listing:
1. Deranged
2. 11414
3. Even A Worm Will Turn
4. Festering In Squalor
5. Code Of Silence
6. Gowanus Death Stomp
7. Streets Of Destitution
8. Make (One's) Bones
9. Crown Of Tar
10. Thirty Caliber Pesticide
11. The Third Rail
12. Mortsafe (Resurrection Men)
13. Lupara Bianca
14. Carried By Six
15. Vermin Victory
16. Enraged
GRAVESEND also announces the bicoastal Death Stomping The Coasts 2023. This run of tour dates sees the band hitting East Coast metropolises New York City, Philadelphia, Baltimore, and Richmond November 30th through December 3rd with labelmates Kommand as well as Innumerable Forms. They'll then cross the continent to storm the West Coast alongside Kommand, pummeling San Francisco, Los Angeles, San Diego, and Tempe December 7th through 10th. See confirmed dates below and expect additional tour dates and festival appearances for this year and 2024 to post.
GRAVESEND – Death Stomping The Coasts 2023:
11/30/2023 TV Eye – Queens, NY w/ Kommand, Innumerable Forms
12/01/2023 Kung Fu Necktie – Philly, PA w/ Kommand, Innumerable Forms
12/02/2023 Metro Gallery – Baltimore, MD w/ Kommand, Innumerable Forms
12/03/2023 The Warehouse – Richmond, VA w/ Kommand, Innumerable Forms
12/07/2023 DNA Lounge – San Francisco, CA w/ Kommand
12/08/2023 Knucklehead – Los Angeles, CA w/ Kommand
12/09/2023 Brick By Brick – San Diego, CA w/ Kommand
12/10/2023 The Beast – Tempe, AZ w/ Kommand
GRAVESEND:
A – vocals, guitar, synth
S – bass, vocals, synth
G – drums
https://www.instagram.com/warforgravesend
https://www.facebook.com/warforgravesend
https://warforgravesend.bandcamp.com
https://www.20buckspin.com
https://listen.20buckspin.com
https://www.facebook.com/20buckspin
https://twitter.com/20buckspinlabel
https://www.instagram.com/20buckspinlabel