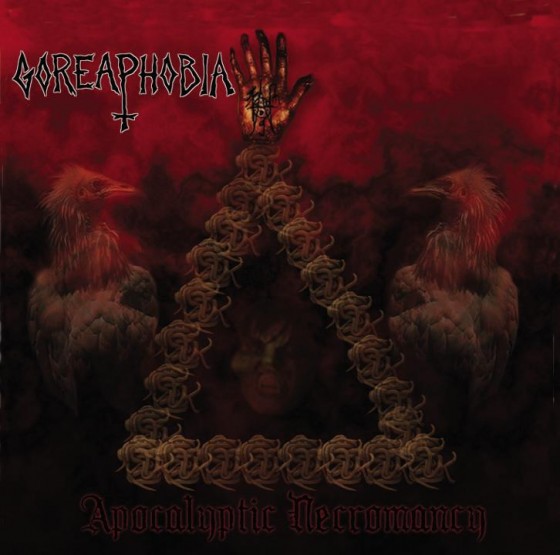 Beginning today, Revolver Magazine will be hosting an exclusive stream of GOREAPHOBIA's Apocalyptic Necromancy, the upcoming new full-length from Philadelphia's filthiest death metal brigade. Set to drop on August 9, 2011 through new label home, Dark Descent Records, the follow-up to 2009's Mortal Repulsion was recorded, mixed and mastered by drummer Jim Roe and features new guitarist VJS (Kult ov Azazel, Crimson Moon, Demoncy, etc.). The stream will run from today through August 8, 2011.
Check out Apocalyptic Necromancy, as well as an interview with vocalist/bassist Chris Gamble HERE.
In related news, the death metal battalion will appear on The Gathering Of The Bestial Legion V fest on August 27 at The Proud Bird in Los Angeles, California. GOREAPHOBIA will play alongside Autopsy, Incantation, Acheron, Ares Kingdom and many more. For tickets and further info, visit: http://www.ironroom.com.

"For anybody who likes some good, dirty, grimy old school death metal, look no further than the newest release from Philly's GOREAPHOBIA." — Blistering
"…a natural progression for GOREAPHOBIA, and will appeal to anyone looking for something a little different to go along with their daily dose of death metal." — About.com
https://www.facebook.com/Goreaphobiaofficial
http://www.myspace.com/goreaphobia
http://www.darkdescentrecords.com