GOATWHORE will return to the road this week for a short run of live dates with Cleveland metallic hardcore veterans Ringworm. Set to commence August 13th in Lubbock, Texas, the band's latest stretch of shows – which includes an appearance at this year's edition of Psycho Las Vegas with Electric Wizard, High On Fire, En Minor, Bad Religion, and more – will wind its way through ten cities upon its conclusion August 25th in Wichita, Kansas. Additionally, GOATWHORE will appear at VanFest 2019 in Lafayette, Louisiana September 28th and Brash Brewing Company's fourth anniversary show in Houston, Texas October 5th with more shows to be announced in the coming weeks. See all confirmed dates below.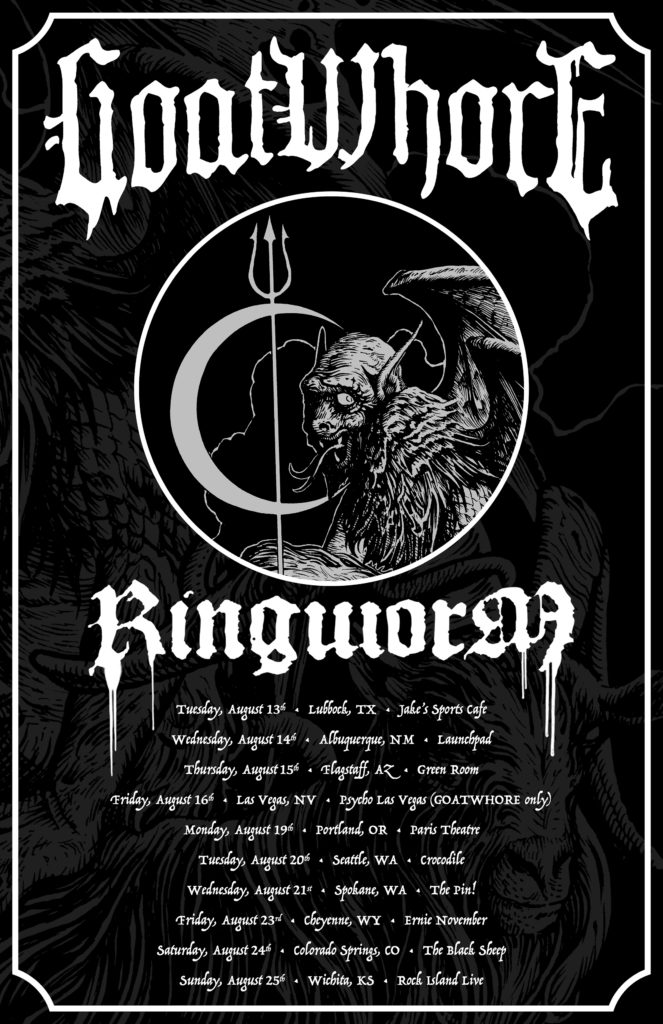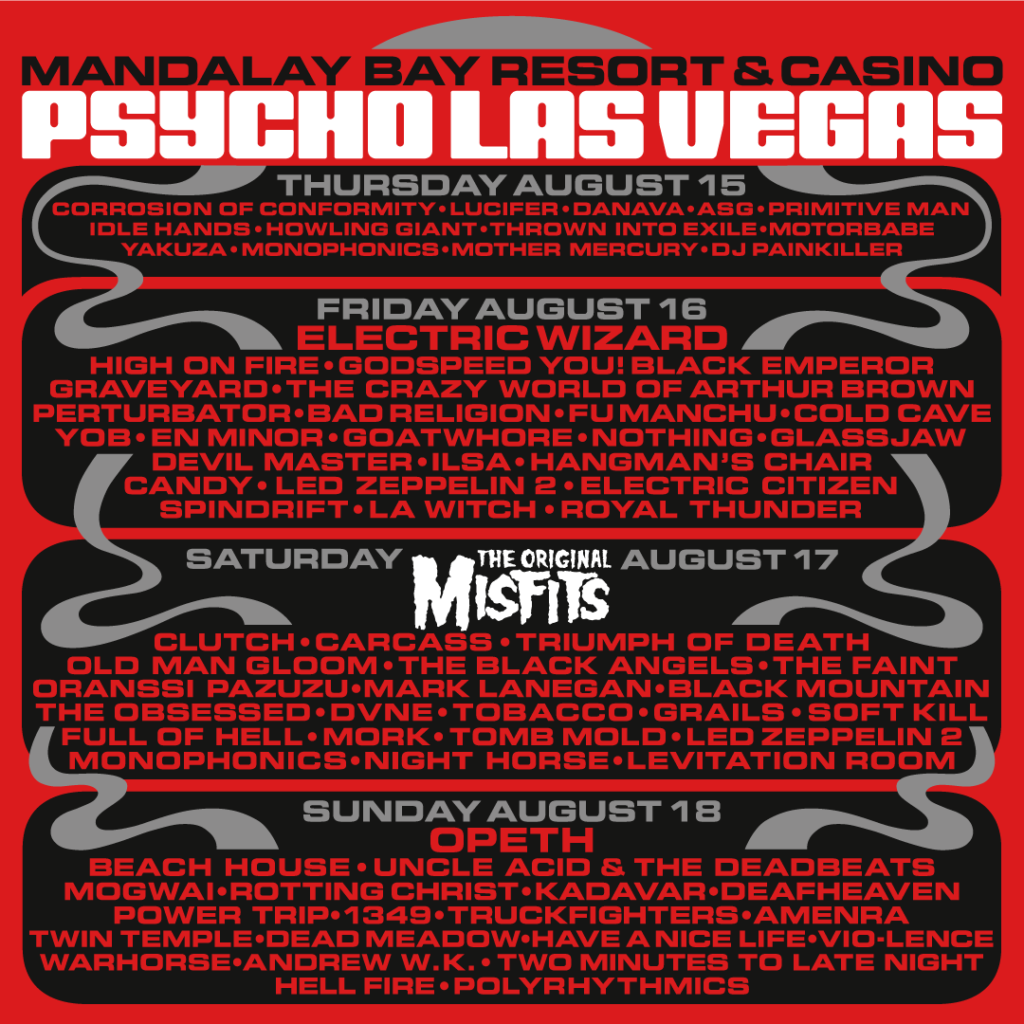 GOATWHORE w/ Ringworm:
8/13/2019 Jake's Sports Cafe & Backroom – Lubbock, TX
8/14/2019 Launchpad – Albuquerque, NM
8/15/2019 The Green Room – Flagstaff, AZ
8/16/2019 Psycho Las Vegas @ Mandalay Bay Resort And Casino – Las Vegas, NV [tickets] * No Ringworm
8/19/2019 Paris Theatre – Portland, OR
8/20/2019 The Crocodile – Seattle, WA
8/21/2019 The Pin – Spokane, WA
8/23/2019 Ernie November – Cheyenne, WY
8/24/2019 The Black Sheep – Colorado Springs, CO
8/25/2019 Rock Island Live – Wichita, KS
End Tour
9/28/2019 VanFest 2019 @ The Freetown Boom Boom Room – Lafayette, LA
10/05/2019 Brash Brewing Company – Houston, TX w/ Necrofier, Merkava, Moths
GOATWHORE is currently penning the follow-up to their unanimously acclaimed Vengeful Ascension full-length. Released in 2017 via Metal Blade Records, Vengeful Ascension was captured at Earth Analog in Tolono, Illinois with longtime soundman and comrade Jarrett Pritchard (1349, Gruesome, Wolvhammer, Nocturnus AD) and serves as the band's highest charting album to date earning the #4 position on Billboard's Heatseeker Chart, #6 on the Hard Rock Sales Chart, #11 on the Independent Chart, #16 on the Hard Rock Chart, #18 on the Rock Sales Chart, #49 on the Top 200 Current Albums Chart, and #59 on the Top 200 Chart upon its first week of release.
Vengeful Ascension is out now on CD, vinyl, and digital formats. To preview and purchase the record, visit metalblade.com/goatwhore.
"The album roars with the classic GOATWHORE sound of searing, shredding, and screams of rage. The material also tries some new things, tossing in a bit of blackened atmosphere, adding to the philosophical questions the music dives into." – Alternative Press
"Vengeful Ascension has extremity black metal fans will dig, groove that will appeal to death metal aficionados and potent guitar work thrash lovers can appreciate." — Loudwire
"…one of the band's strongest offerings to date, and will surely hold up amongst their increasingly sizeable discography." — Exclaim!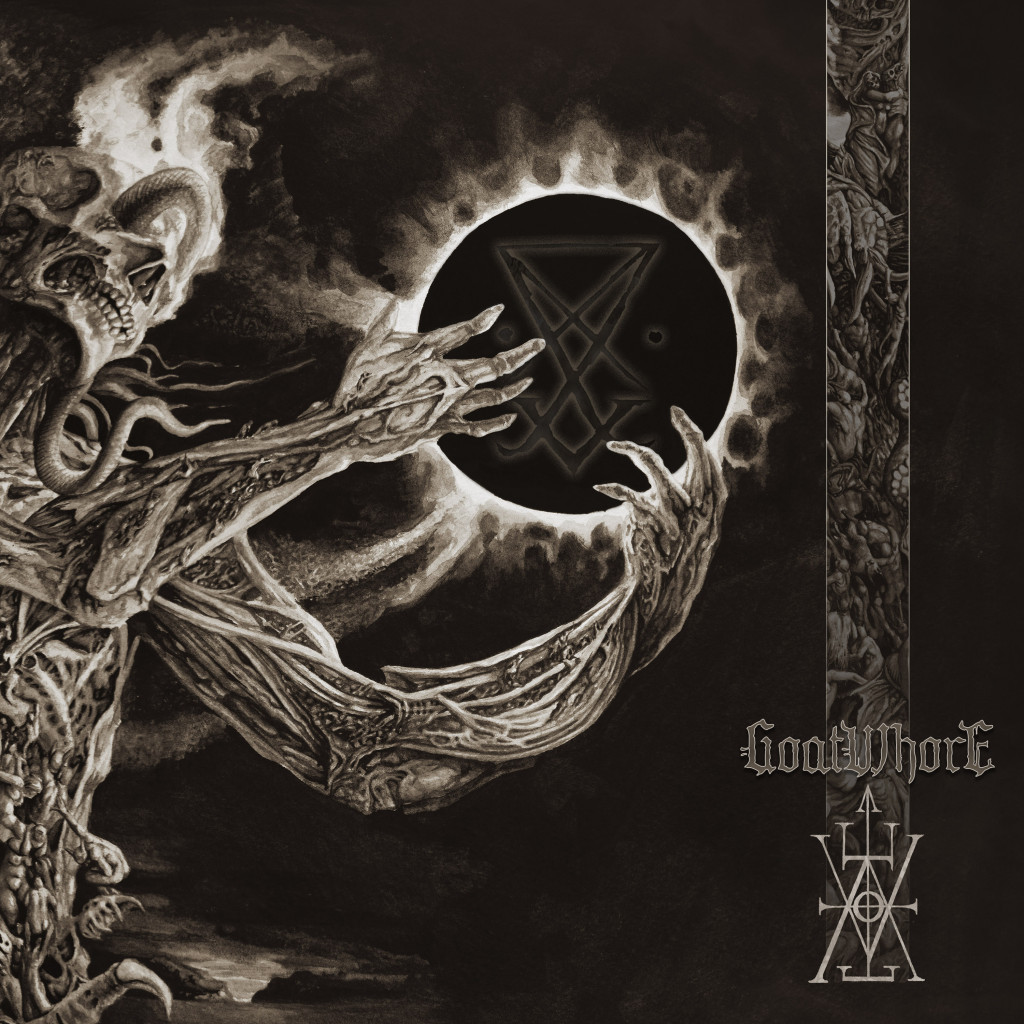 http://www.facebook.com/thegoat666
http://www.twitter.com/goatwhorenola
http://www.youtube.com/Goatwhorenola666
http://www.metalblade.com/goatwhore