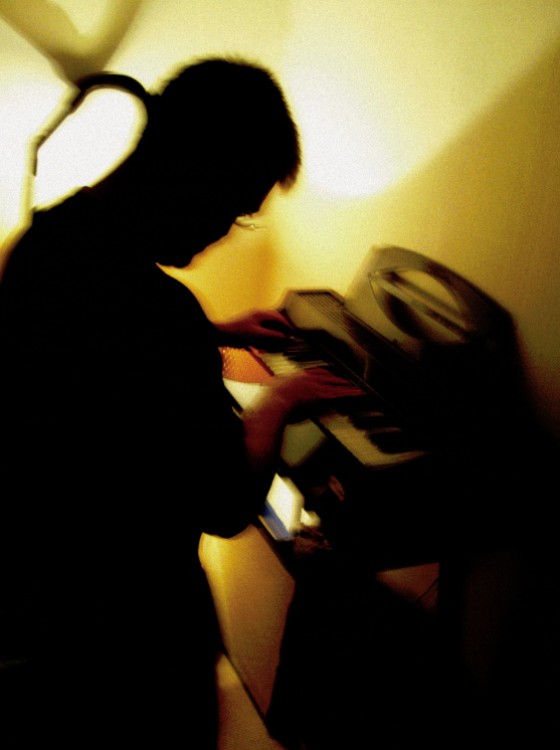 GNAW THEIR TONGUES continues to infiltrate and annihilate the masses as listeners abroad have fallen prey to the act's crushing ways through recent propaganda campaigns, building up to today's release of the Collected Atrocities 2005-2008 2xCD early works collection.
One of many of the demented musical entities embodied by Dutch executioner, Mories — also of Cloak of Altering, Pyriphlegethon, De Magia Veterum, Aderlating, Mors Sonat, Pompidou, Dimlit Hate Cellar and others — GNAW THEIR TONGUES is the torturer's primary act, and now in its tenth year, is a simply harrowing experience even for the most seasoned scum, creating some of the most inherently apocalyptic black/noise/sludge-infused industrial metal on the planet. The intensely nightmarish music of GNAW THEIR TONGUES defies easy categorization, and LPs like An Epiphanic Vomiting Of Blood, All The Dread Magnificence Of Perversity and L'Arrivée De La Terne Mort Triomphante have gained worldwide attention over the years. With this new collected works, some of the early, now out-of-print EPs which saw the outfit crawl into the black metal/industrial underground hereby see a deluxe reintroduction to society, compiling the Prefering Human Skin Over Animal Fur, Horse Drawn Hearse and For All Slaves… A Song Of False Hope EPs, the material from the Static Hymnal compilation and other rarities from the bowels of the GTT archive.
The Collected Atrocities 2005-2008 2xCD package bears a massive color booklet and more, and is now streaming in its gruesome entirety and is available for purchase including a t-shirt bundle, the physical product HERE and the digital HERE.
New GNAW THEIR TONGUES live performances continue to be arranged, as Mories' upcoming appearance at this year's mighty Roadburn Festival in Tilburg, Holland on April 12th has been declared. The following month, the act will raid the US for the first time ever, set to perform at Maryland Deathfest in Baltimore on Saturday, May 23rd. Several days later, GTT will invade Queens, NYC to take part in the 6th biennial Apex Fest, headlining on Saturday, June 6th. A return stateside trip in October will take place again as a performance at the California Deathfest has also been confirmed.
GNAW THEIR TONGUES Live:
4/12/2015 Cul de Sac – Tilburg, NL @ Roadburn Festival [info]
5/23/2015 Ram's Head Live – Baltimore MD @ Maryland Deathfest [info]
6/06/2015 Trans Pecos – Queens, NY @ APEX VI [info]
10/09-11/2015 Oakland Metro – Oakland, CA @ California Deathfest [info]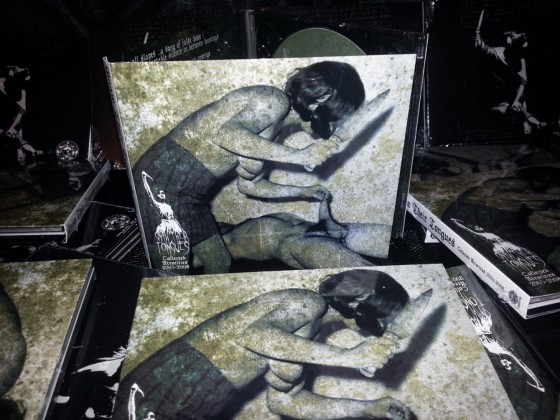 http://www.gnawtheirtongues.com
http://gnawtheirtongues.bandcamp.com/
http://www.facebook.com/pages/Gnaw-Their-Tongues/128655237208690
http://www.crucialblast.net
http://www.facebook.com/CrucialBlast
http://crucialblast.bandcamp.com