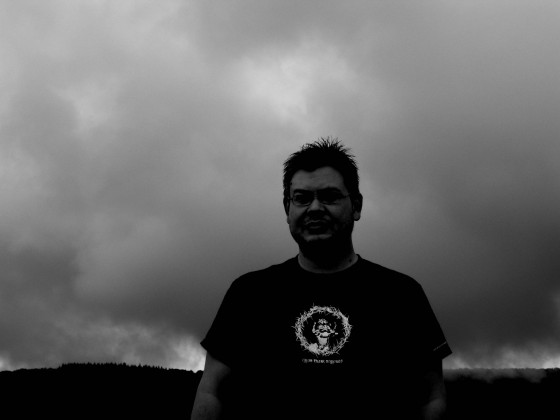 As Crucial Blast prepares to release the mammoth Collected Atrocities 2005-2008 compilation of early works from The Netherlands' horrific industrial/doom entity, GNAW THEIR TONGUES, a track from the select anthology sees public exhibition, as the booking of the act's first American live performances have begun.
While some have followed this act since its foundation, each GNAW THEIR TONGUES release continues to feed upon new populations, fueling solo artist Mories (Aderlating, Cloak Of Altering, etc.) and his contempt for the human race, while drawing new unsuspecting victims into its tumultuous undertow. One recent victim happens to employ coverage at Sound Colour Vibration webzine commune, and so the infection spreads, as the portal hosts a sample of what the Collected Atrocities 2005-2008 early works collection entails. Alongside a stream of the track "Slaves," which actually slipped past all of the early GTT EPs and remains unique to this collection, SCV introduces this gut-wrenching movement with a sturdy description of the carnage, including, ""Sound coalesces and shape-shifts into a molded blend of moving tones and energy, slowly sinking into a deep reserve of the earth. Every tone is masked with a raw and unhinged surface, bleeding further into one another as things spirals into a maddening state of emotions… Every texture and piece of sound in 'Slaves' just crawls inside of me and starts to turn my insides black. It's an assaulting approach to creating music and I can't help but find the beauty and value in everything this stands for."
Also check "Glorification Of Rats" from the 2007-released Prefering Human Skin Over Animal Fur release HERE.
Set for release on February 3rd, Collected Atrocities 2005-2008 is just the first of several waves of GNAW THEIR TONGUES recordings to be released in 2015, and as the outfit sees its 10th anniversary, the new year will also see the first American live performances from the entity. The act is one of several select acts confirmed for the inaugural California Deathfest, initiated by the creators of Maryland Deathfest. The intimate event will go down October 9th through 11th at the Oakland Metro, where GNAW THEIR TONGUES will join a host of acts including Ævangelist, Antediluvian, Autopsy, Disma, Ghoul, Impaled, Loss, Noothgrush and Worship. Additional stateside live actions will be declared.
GNAW THEIR TONGUES Live:
10/09-11/2015 Oakland Metro – Oakland, CA @ California Deathfest [info]
For nearly a decade, Dutch avant-black/doom entity, GNAW THEIR TONGUES — named after a particularly evocative passage from the Book Of Revelation — has been infecting the underground with a uniquely disturbing brand of chaotic heaviness. Fusing together malevolent, rumbling doom with rabid, noise-damaged aggression and blasts of fearsome orchestral power and industrial pandemonium, and draping these lurching, hellish dirges in an oppressive atmosphere thick with horror and despair, the intensely nightmarish music of GNAW THEIR TONGUES defies easy categorization. The sum of all GTT's construction and execution is the work of sole architect and madman, Mories, also known for other destructive output with Cloak of Altering, Pyriphlegethon, De Magia Veterum, Aderlating, Mors Sonat, Pompidou, Dimlit Hate Cellar and others. Before the debut An Epiphanic Vomiting Of Blood LP in 2007, GNAW THEIR TONGUES crawled into the black metal/industrial underground via a number of ultra-limited EPs which quickly went out of print, and are now sought after by fans of the band's abject blackened horror. Collected Atrocities 2005-2008 is a new double CD anthology that gathers together essential, out-of-print early recordings from the band that span the first three years of GNAW THEIR TONGUES's existence, compiling the Prefering Human Skin Over Animal Fur, Horse Drawn Hearse and For All Slaves… A Song Of False Hope EPs, the material from the Static Hymnal compilation, and other rarities from the bowels of the GTT archive.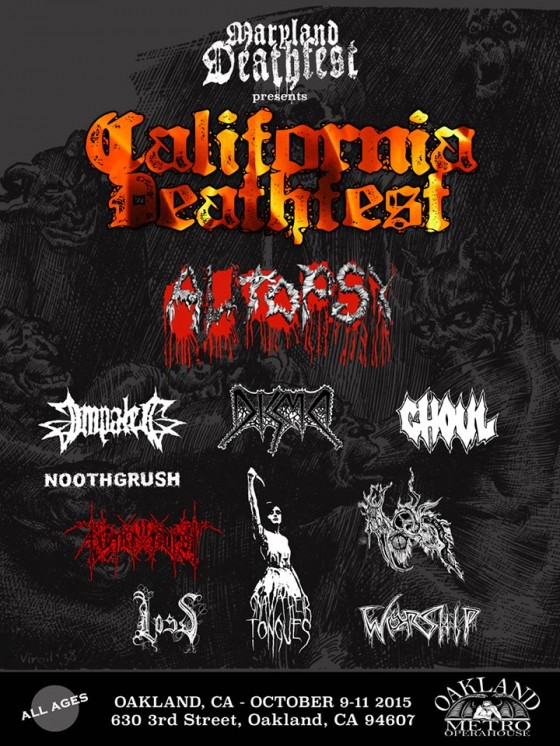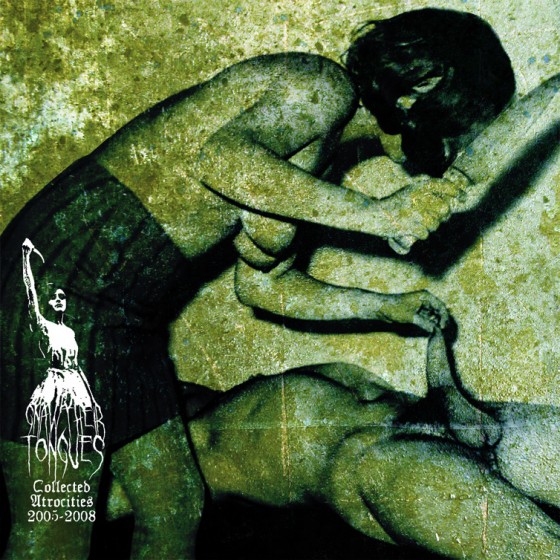 http://www.gnawtheirtongues.com
http://gnawtheirtongues.bandcamp.com/
http://www.facebook.com/pages/Gnaw-Their-Tongues/128655237208690
http://www.crucialblast.net
http://www.facebook.com/CrucialBlast
http://crucialblast.bandcamp.com