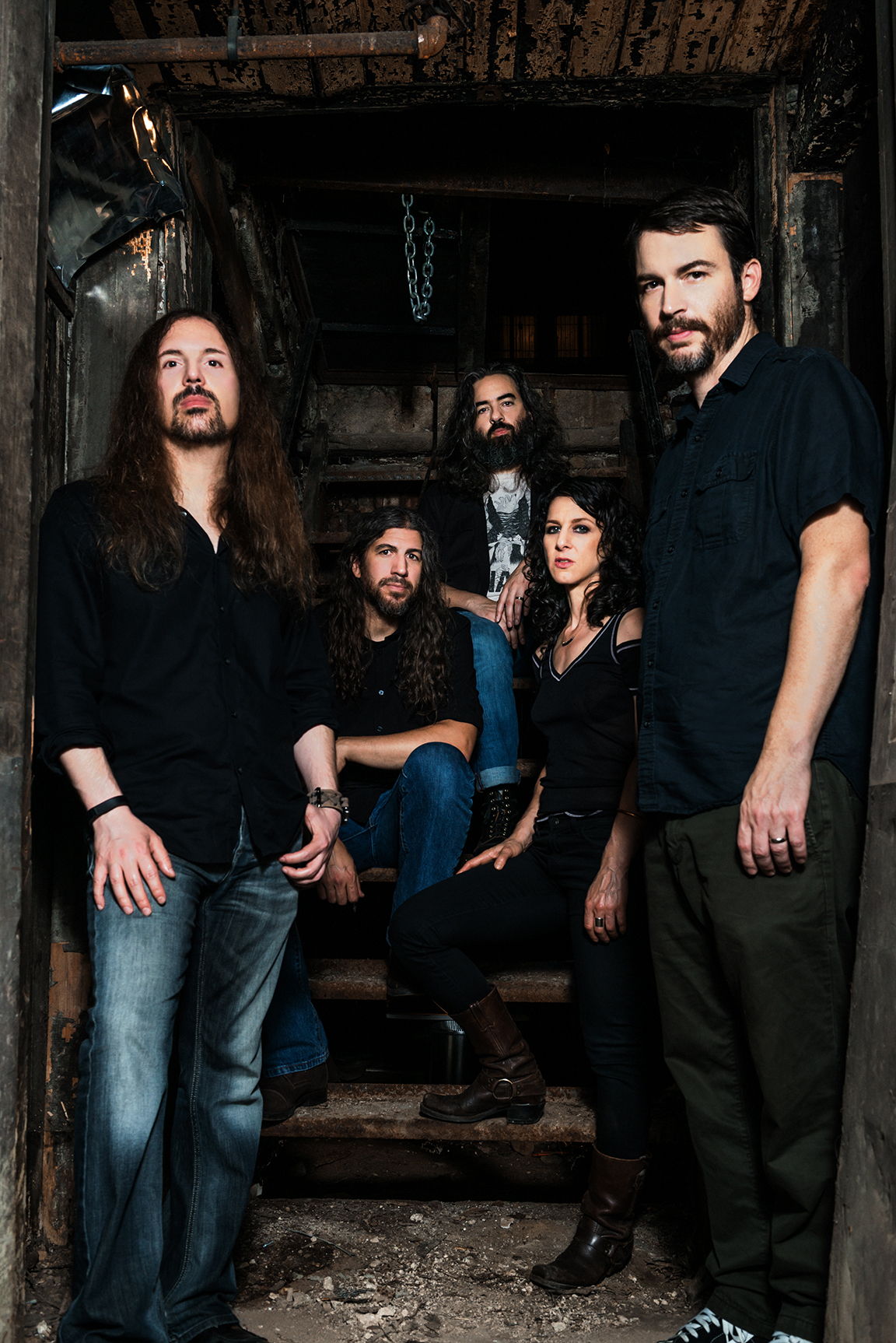 [photos by Samantha Marble]
New York City avant-metal extremists GNAW present a new video for "Prowled Mary," one of the most harrowing tracks on their Cutting Pieces LP, which was released last year through Translation Loss Records. The video sees its public premiere through PopMatters as the band prepares for new live assaults later this month.
The "Prowled Mary" video was directed by Sean M. Sullivan and Adam Drawdy and edited by Sean M. Sullivan. GNAW vocalist Alan Dubin offers, "'Prowled Mary' is sort of the odd man out on the Cutting Pieces album. Even though it's not ferocious noisy metal like most of the other songs, it's probably the creepiest. It has some strange instrumentation including an actual chain-link fence and electric congas, but I think it's the cello that really adds to the eerie vibe. The video was filmed and put together by the team of Sean M. Sullivan and Adam Drawdy whose experimental video work we've admired for a long time now."
PopMatters writes with their premiere of the video, "Here, GNAW demonstrates that sometimes the most extreme place to go is down; the vocals are just at the level of whisper, the music itself a faint, disturbing phantom which lurks at the edge of audibility, asking the listener to imagine a darker, more disturbing rendition of Tom Waits' 'What's He Building?' Does the piece become more or less disturbing when one takes into account the visuals? Terror, as the saying goes, is in the eye of beholder but the 'Prowled Mary' clip doesn't disappoint."
See GNAW's "Prowled Mary" video at PopMatters RIGHT HERE.
Also see the band's previously-issued "Fire" video and a live video of "Wrong" HERE and stream the entire Cutting Pieces LP HERE.
GNAW's Cutting Pieces dredges forth some of the outfit's most unnerving audio assaults yet. In addition to the traditional four-piece rock format and string and wind instruments, GNAW utilizes found sound, homemade instruments, tweaked oscillators, synthesis, and manipulated recordings.
Cutting Pieces is available on LP, CD, and digital formats via Translation Loss; find merch bundle and order options HERE. Cutting Pieces and other Translation Loss titles are now officially distributed in Europe as well.
Following recent tour dates and shows with Multicult, Helen Money, Wreckmeister Harmonies, and others, a set at Into The Aether festival with Skullflower, Krallice, Churchburn, and more, GNAW has more live shows booked later this month, playing November 17th in Providence and November 18th in Brooklyn. Additional live performances and more widespread tour dates are being plotted for next year.
GNAW Live:
11/17/2018 Dusk – Providence, RI w/ Microwaves, The Hammer Party, Kingdom Hell [info]
11/18/2018 Ceremony224 – Brooklyn, NY w/ Microwaves, Chaser, Zvi [info]
Cutting Pieces was written and recorded over two years at various studios and locales across New York City, mixed by the band's Brian Beatrice. and mastered by James Plotkin. The graphic and type design for the cover was done by returning French designer Sebastien Hayez. Cutting Pieces also features guest musicians Stefania Alos Pedretti of Italian noise rock act OvO contributing background vocals to the track "Septic," and Swiss saxophone player and sound artist Antoine Chessex (ex-Monno) contributing saxophone and amplifier to "Triptych."
GNAW recently welcomed new drummer Robin Fowler (also of Pants Exploder), who joins Alan Dubin (Khanate, OLD), Brian Beatrice, Carter Thornton (Enos Slaughter), Dana Schechter (ex-Angels Of Light, Insect Ark), and Jun Mizumachi (Ike Yard). The band just completed the recording of a new EP being slated for early 2019 and is working on their next full-length as well.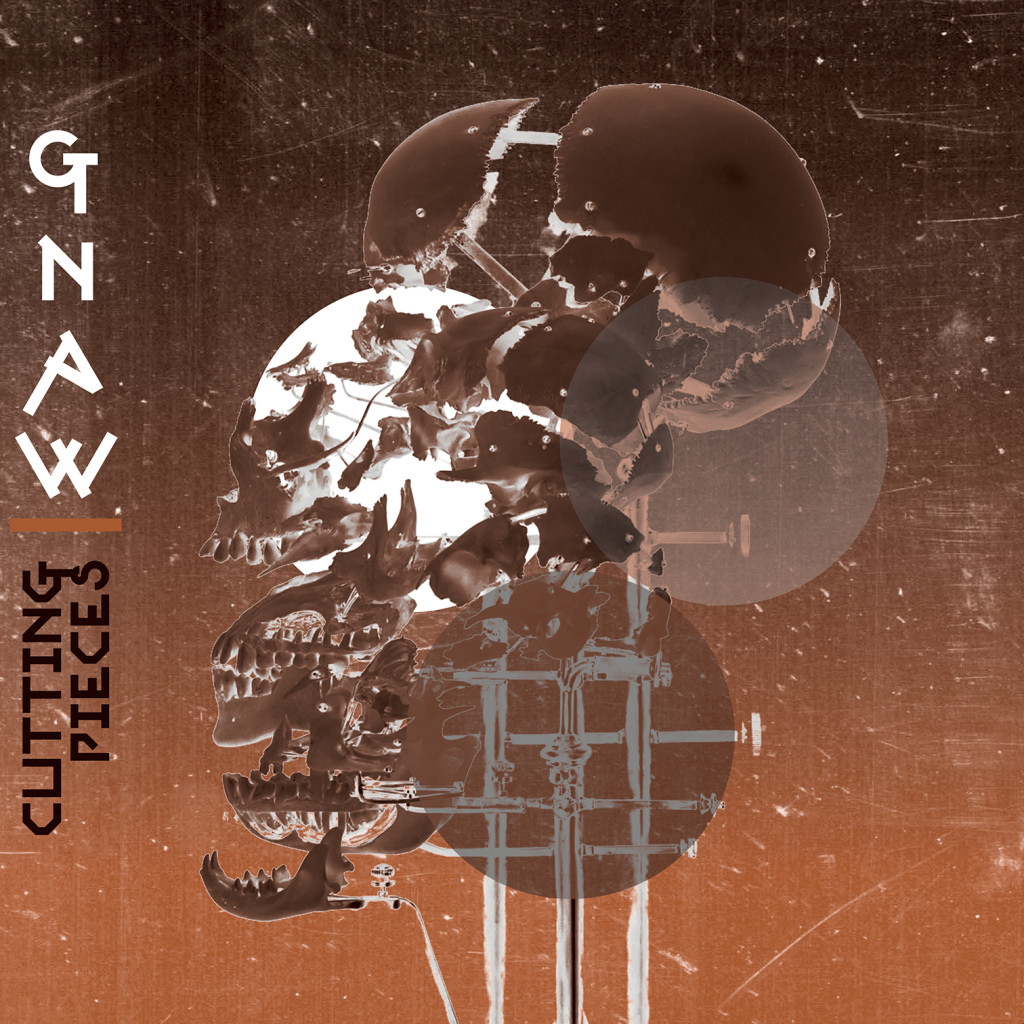 https://www.facebook.com/Gnawtheband
https://www.translationloss.com
https://www.facebook.com/TranslationLossRecords
https://twitter.com/TranslationLoss
https://translationlossrecords.bandcamp.com