photos by Trey Derbes
As Oakland, California-based melodic death/thrash metal quartet GLACIER EATER prepares to release their second album, Tempest, through Glacier Recordings at the end of October, Toilet Ov Hell today unveils the record's opening track, "Exodus."
Bursting out of the thrash mecca of the Bay Area, GLACIER EATER again delivers their shredding alloy of metals with the long-awaited follow-up to their 2015-relesed eponymous debut, Tempest. Acting as a prequel to Glacier Eater, Tempest reveals an odyssey of turmoil and tragedy through the lyrics and vocals of Keith Welch and Ryan Hansen. Each song is another chapter in a story about the struggles of trying to create a better life, the self-inflicted tortures we pull ourselves out of, and the lessons learned through the reflections of the journey endured.
Returning GLACIER EATER guitarists/vocalists Keith Welch (Sworn Vengeance, Murder Practice) and Ryan Hansen (Light This City, ESP Guitars artist) here introduce new drummer Trey Derbes (Heartsounds) and bassist Bret Fontaine on the new album. With eight crushing tracks, Tempest is reminiscent of the Swedish melodic death metal sound of the early 2000s, showcasing virtuoso guitar solos and decimating riffs delivered at breakneck speed.
Tempest was recorded, mixed, and mastered by the legendary Zack Ohren (Machine Head, Cattle Decapitation, All Shall Perish) at Sharkbite Studios in Oakland, and completed with artwork by Trey Derbes.
The second single from Tempest comes in the form of the album's opening track, "Exodus." Ryan Hansen states "'Exodus' is the start of our damned crew's journey. It was important to establish the characters out of the gate and kind of have a 'mission statement' for the album. The music also reflects the dichotomy of our narrators, switching back and forth from more melodic and more thrash type parts."\
Toilet Ov Hell writes in part, "Featuring members of Light This City, Sworn Vengeance, and Heartsounds, the band deftly mix thrash with melodic death metal to create an aggressive tune to fight against the crashing waves. Riffs abound as the drums cut through the choppy waters of life. I dare you to not close your eyes and air guitar to that solo at the end."
Stream GLACIER EATER's "Exodus" first at Toilet Ov Hell RIGHT HERE.
Glacier Recordings will release Tempest digitally on October 27th with a physical version to follow. Find preorders at Bandcamp where "Tempest" is also streaming HERE. Also watch Ryan Hansen perform in this intense demo for ESP Guitars HERE.
Watch for additional previews of the GLACIER EATER's Tempest to drop over the weeks ahead.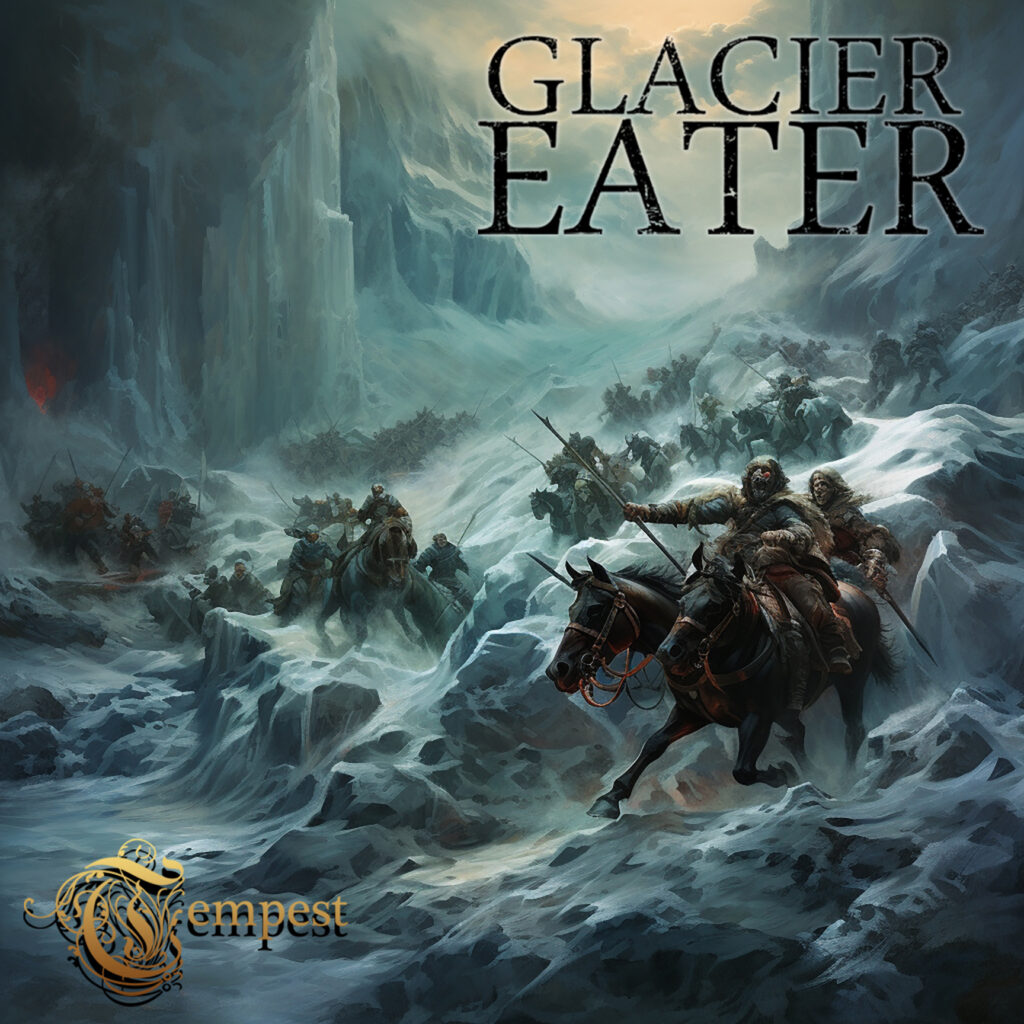 https://glaciereater.bandcamp.com
https://www.facebook.com/glaciereater
https://www.instagram.com/glacier.eater
https://www.glacierrecordings.com
https://www.facebook.com/glacierrecordings
https://glacierrecordings.bandcamp.com
https://www.instagram.com/glacierrecordings