photos by Trey Derbes
Oakland, California-based melodic death/thrash metal quartet GLACIER EATER emerges with their second album, Tempest, confirming the record for release through Glacier Recordings at the end of October, and issuing the cover art, track listing, preorders, and the title track as the lead single.
Bursting out of the thrash mecca of the Bay Area like an alien thrash baby tearing through your stomach, GLACIER EATER again delivers their shredding alloy of metals with the long-awaited follow-up to their 2015-relesed eponymous debut, Tempest. Acting as a prequel to Glacier Eater, Tempest reveals an odyssey of turmoil and tragedy through the lyrics and vocals of Keith Welch and Ryan Hansen. Each song is another chapter in a story about the struggles of trying to create a better life, the self-inflicted tortures we pull ourselves out of, and the lessons learned through the reflections of the journey endured.
Lifted off the shoulders of guitarists/vocalists Keith Welch (Sworn Vengeance, Murder Practice) and Ryan Hansen (Light This City, ESP Guitars artist), GLACIER EATER introduces new drummer Trey Derbes (Heartsounds) and bassist Bret Fontaine on the new album. With eight crushing tracks, Tempest is reminiscent of the 2000s Swedish melodic death metal sound, showcasing virtuoso guitar solos and decimating riffs delivered at breakneck speed.
Tempest was recorded, mixed, and mastered by the legendary Zack Ohren (Machine Head, Cattle Decapitation, All Shall Perish) at Sharkbite Studios in Oakland, and completed with artwork by Trey Derbes.
The first single from Tempest is the album's title track. Ryan Hansen writes about the song, "'Tempest' was a great song to be the title track of the album because I think we really hit one of the highest peaks of intensity for the record on this one. The song describes a ship getting tossed around and badly damaged in a wild storm at sea, so I wanted the riffs and melodies to feel like a real flurry of notes at times. Also making it one of the biggest pains in the ass to perform! It's really the only song on the album with a proper chorus making it just feel right to be the leadoff single."
Keith Welch adds, "The part of 'Tempest' I wrote the lyrics for and sing on the record are a self-reflection an individual is having about their own failed attempts to outgrow and overcome their past issues. These thoughts detonate in their head as they feel like they are being punished for their failures to vanquish their past issues while being hurled through a storm at sea."
Listen to GLACIER EATER's "Tempest" now at THIS LOCATION.
Glacier Recordings will release Tempest digitally on October 27th with a physical version to follow. Find preorders at Bandcamp HERE.
Watch for additional previews of the album to drop over the weeks ahead.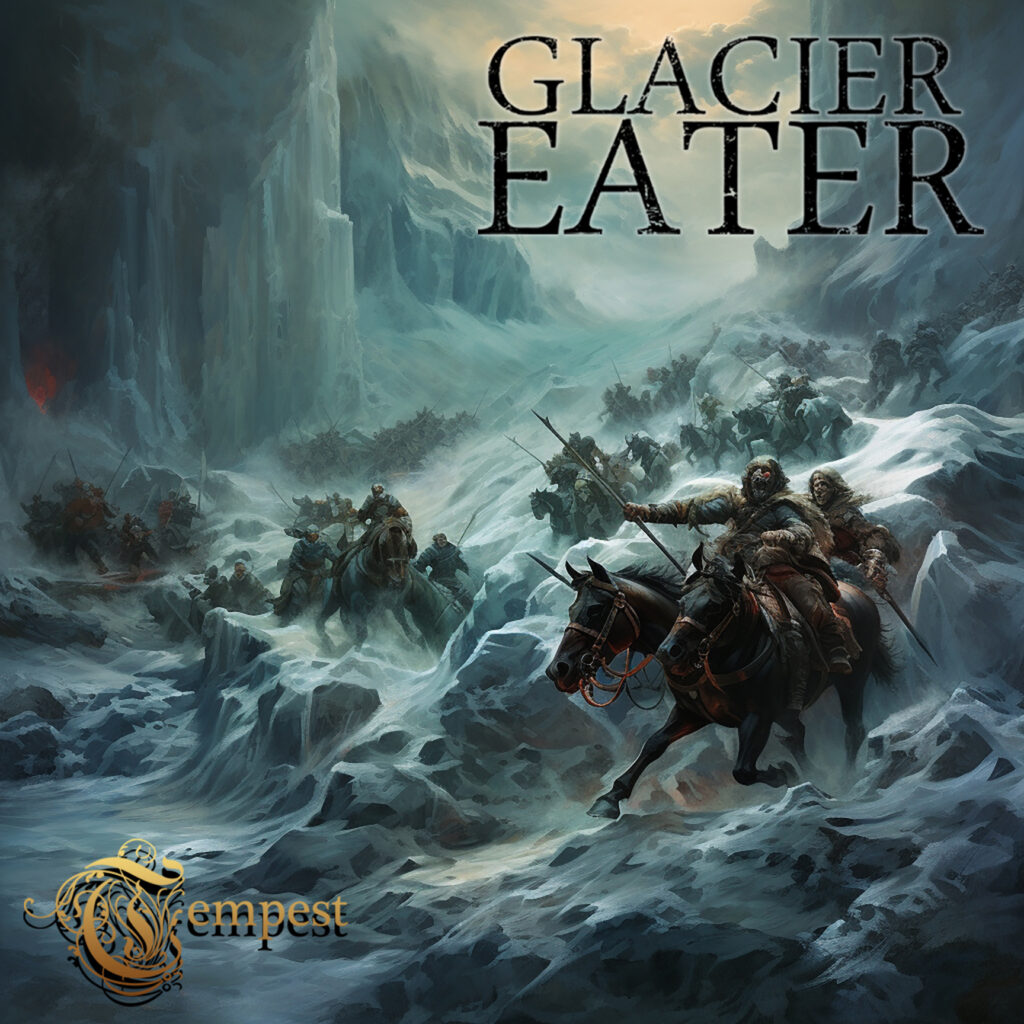 Tempest Track Listing:
1. Exodus
2. Disharmony
3. Landing
4. Massacre
5. Grief
6. Tempest
7. Adrift
8. Homeward
GLACIER EATER will play a free show in Pacifica this Sunday, September 10th, and a record release show is among additional upcoming live excursions from the band. Watch for updates to post shortly.
GLACIER EATER Live:
9/10/2023 Winter's Tavern – Pacifica, CA *free show
https://glaciereater.bandcamp.com
https://www.facebook.com/glaciereater
https://www.instagram.com/glacier.eater
https://www.glacierrecordings.com
https://www.facebook.com/glacierrecordings
https://glacierrecordings.bandcamp.com
https://www.instagram.com/glacierrecordings