Forty-five years young, British hard rock royalty GIRLSCHOOL unveils their stomping new single "It Is What It Is" taken from their fourteenth studio album WTFortyfive?, set for release on July 28th via Silver Lining Music.
"It Is What It Is" is classic GIRLSCHOOL — fun, real, uncompromising, with an addictive, motör-charged scuzz and a chorus that is guaranteed to stay stuck in your head for many weeks to come. The song has a no-frills message of accepting the past, present, and making the most of the hand you are dealt: "It is what it is, so what ya' gonna do about it?"
Co-founding frontwoman and guitarist Kim McAuliffe explains, "It's all about having no regrets. You can't change the past, just get on and make the most of it! No point in crying over spilt mill — or beer, as the case may be — make the most of it now!"
Watch GIRLSCHOOL's "It Is What It Is" at THIS LOCATION.
Watch the band's previously released video for "Are You Ready? (feat. Joe Stump)" HERE.
Set for release next month via Silver Lining Music, WTFortyfive? is a deliciously dirty declaration that age is a number that shows how much real raw attitude you have when it really counts. With WTFortyfive?, Kim McAuliffe (guitar/vocals), Denise Dufort (drums), Jackie Chambers (guitar/backing vocals), and Tracey Lamb (bass) leave the grit under their finger nails and the muckon their crusty leather boots as they riff and stomp their way through twelve statements of intent showing major attitude, some great melodies, and a consistent crunch to every guitar.
Lead single "Are You Ready?" sets the pace, a racy, raunchy, fun-saturated shapeshifter cowritten with Alcatrazz's Joe Stump. Then there's the Wandsworth via Sunset Strip sway of "Bump In The Night," the youthful, punky romp of "Up To No Good," and the smart, sassy, rock 'n' roll hooks of "Believing In You," with McAuliffe's vocals sounding as sharp and raucous as ever. And if that isn't enough, their raunch roars and rolls alongside Biff Byford (Saxon), Phil Campbell (Motörhead), and Duff McKagan (Guns N' Roses) on a cracking cover of "Born To Raise Hell!" So throw away your inhibitions and join these spectacularly wild women on the most glorious of rock 'n' roll rides. Lemmy knew, so should YOU!
WTFortyfive? will be released on 12" vinyl, digipak-CD, digital download and streaming and special D2C bundles. Preorder yours today at THIS LOCATION.
Additionally, head over to girlschool.tmstor.es for a chance to win a GIRLSCHOOL WTFortyfive? custom made real leather jacket. T&Cs apply.
WTFortyfive? Tracking Listing:
It Is What It Is
Cold Dark Heart
Bump In The Night
Barmy Army
Invisible Killer
Believing In You
It's A Mess
Into The Night
Are You Ready? (feat. Joe Stump)
Up To No Good
Party
Born To Raise Hell (feat. Biff Byford, Phil Campbell, Duff McKagan)
GIRLSCHOOL:
Kim McAuliffe – guitar/vocals
Denise Dufort – drums
Jackie Chambers – guitar/backing vocals
Tracey Lamb – bass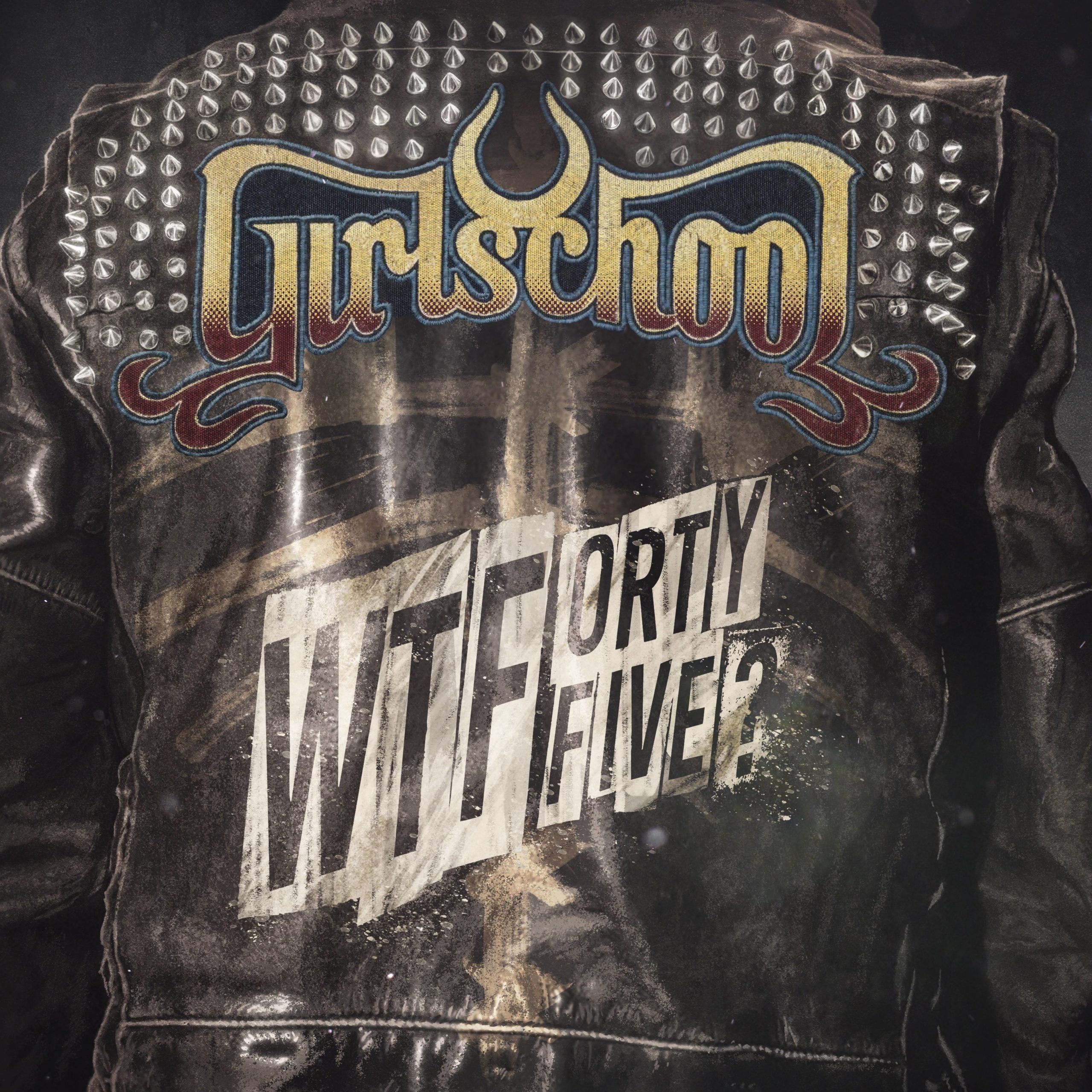 http://www.girlschool.co.uk
http://www.facebook.com/GirlschoolOfficial
http://www.twitter.com/GirlschoolReal
http://www.instagram.com/girlschoolreal/
http://www.youtube.com/@GirlschoolBandOfficial
http://www.spotify.com/girlschool
http://www.sl-music.net
http://www.facebook.com/Silver.Lining.Music.Ltd
http://twitter.com/silverlmusicltd
http://www.instagram.com/silver.lining.music