Forty-Five years young, British hard rock royalty GIRLSCHOOL today releases their hair-raising new single "Cold Dark Heart." The song is found on the band's upcoming album, WTFortyfive?, out this Friday via Silver Lining Music.
Musically, "Cold Dark Heart" unveils a more sombre and dark side to GIRLSCHOOL. The tracks kicks off with a chugging, boot-stomping guitar riff, entangled with hypnotic vocals, eerie lyrics, and accompanied by a mesmerizing video with scenes of an otherworldly fantasia, created by Instagood Promotion.
Co-founding frontwoman and guitarist Kim McAuliffe explains of the song, "It includes our heaviest riff ever… so heavy it will eat your very soul. Celebrating our dark side!"
Adds guitarist and backing vocalist Jackie Chambers, "Musically, it's Killing Joke meets Rammstein and then some!"
Watch GIRLSCHOOL's video for "Cold Dark Heart" now playing at THIS LOCATION.
Watch the band's previously released videos for "Are You Ready?" (feat. Joe Stump) by Natalia Jonderko Śmiechowicz HERE and "It Is What It Is" HERE (director and camera – Danny Merton, assistant camera and lighting – Kerry Stringer).
Silver Lining Music will release GIRLSCHOOL's WTFortyfive? this Friday, July 28th on 12" vinyl, digipak CD, digital download, streaming, and special D2C bundles. Find preorders/presaves HERE.
WTFortyfive? is GIRLSCHOOL's fourteenth studio album and is a deliciously dirty declaration that age is a number that shows how much real raw attitude you have when it really counts. With WTFortyfive?, Kim McAuliffe (guitar/vocals), Denise Dufort (drums), Jackie Chambers (guitar/backing vocals) and Tracey Lamb (bass) leave the grit under their finger nails and the scuzz on their crusty leather boots as they riff and stomp their way through twelve statements of intent showing major attitude, some great melodies, and a consistent crunch to every guitar.
There's the addictive mototörcharged scuzz of "It Is What It Is," the Wandsworth via Sunset Strip sway of "Bump In The Night," the youthful, punky romp of "Up To No Good" and the smart, sassy, rock 'n' roll hooks of "Believing In You," with McAuliffe's vocals sounding as sharp and raucous as ever. Lead single "Are You Ready?" sets the pace, a racy, raunchy, fun-saturated shapeshifter co-written with Alcatrazz's Joe Stump that shows GIRLSCHOOL's leathers may still carry the well-baked battle scars of decades gone by, but their songs and attitude are as fresh, fun, heavy and catchy as ever before. And if that isn't enough, their raunch roars and rolls alongside Biff Byford (Saxon), Phil Campbell (Motörhead) and Duff McKagan (Guns N' Roses) on a cracking cover of "Born To Raise Hell!" So, throw away your inhibitions and join these spectacularly wild women on the most glorious of rock 'n' roll rides. Lemmy knew, so should YOU!
"The new release gives everyone a great spirit.. you can't celebrate your anniversary any better than with this album, up front, strong, pure & rough. GIRLSCHOOL are back!" – Rocks Magazine
"Surprise of the month, a high energy level and a bomb opener with 'It Is What It Is'. Kick ass agile – GIRLSCHOOL is delivering with every song and at the end the splendid homage to Lemmy with 'Born To Raise Hell'" – Metal Hammer
"… great songs, great production. Their male colleagues should take a listen and come up with something like this!"– Oldie Markt
"This album will certainly extend their existence for a while to come as the album makes perfectly clear that these girls still have plenty of gas in the tank!" – HeadBangers LifeStyle
"It is testament to the band's immeasurable talent that they are able to write songs that feel as fresh and edgy in 2023 and played with as much energy as their debut album Demolition back in 1980." – Music News Monthly
"Tracey, Jackie, and especially Kim and Denise, it appears, have intentionally given us a record that harkens back to those halcyon 'Demolition' and 'Hit And Run' days… forty-five years strong and still kicking up some serious dust!" – Powerplay
"The spirit still burns, and their fourteenth album is one of GIRLSCHOOL's best." – Maximum Volume Music
"…the girls dish up another dozen tracks that still have that sneering punk attitude. In many ways, this is one of their heaviest albums, yet they still retain that classic sound from their earlier days." – Wormwood Chronicles
"This all-female unit revolutionized the music industry, and after forty-five years, they are at the top of their game. WTFortyfive? Is the band's newest album, and by far their heaviest sounding. These ladies rock harder with each passing year!" – 69 Faces Of Rock
WTFortyfive? Track Listing:
It Is What It Is
Cold Dark Heart
Bump In The Night
Barmy Army
Invisible Killer
Believing In You
It's A Mess
Into The Night
Are You Ready? (feat. Joe Stump)
Up To No Good
Party
Born To Raise Hell (feat. Biff Byford, Phil Campbell & Duff McKagan)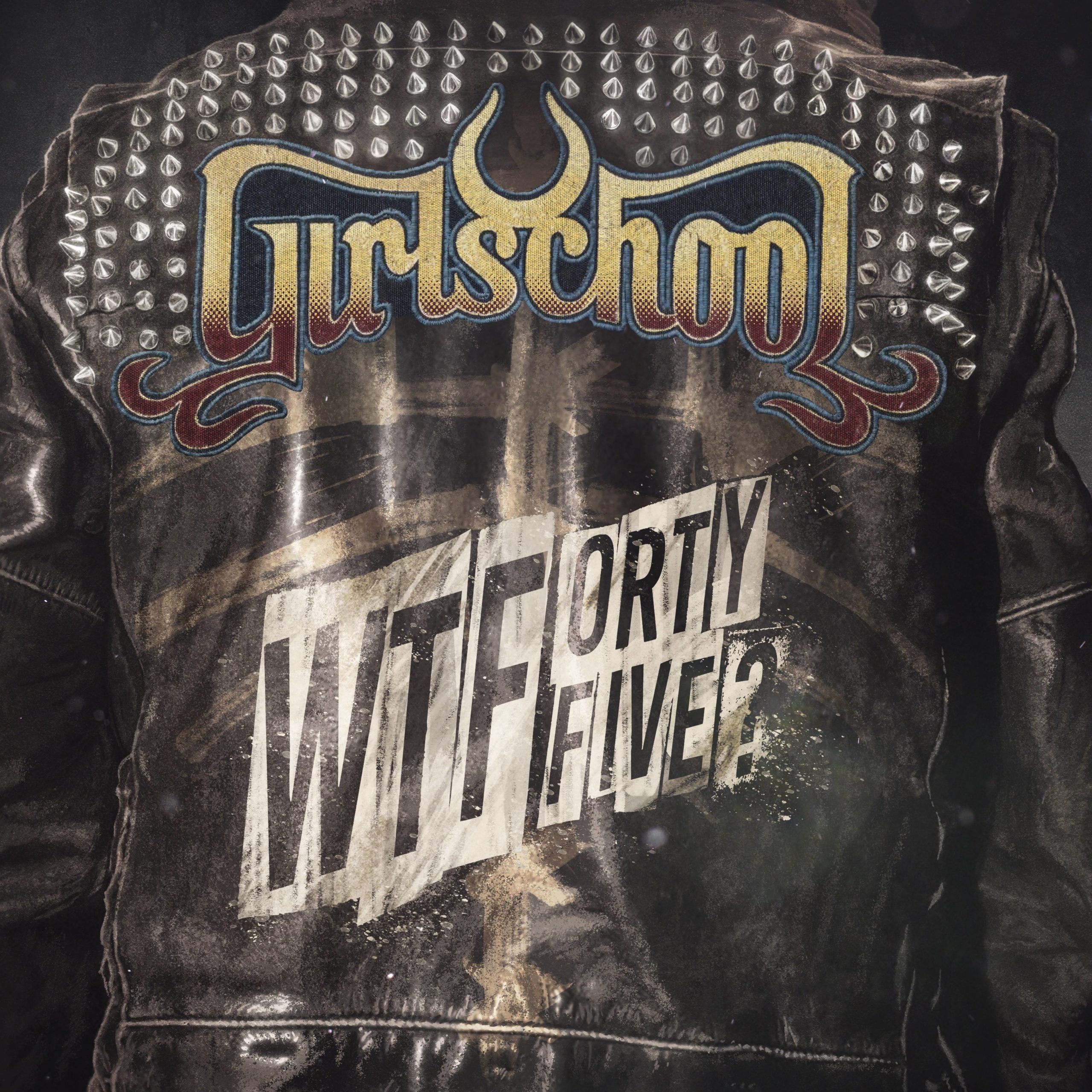 http://www.girlschool.co.uk
http://www.facebook.com/GirlschoolOfficial
http://www.twitter.com/GirlschoolReal
http://www.instagram.com/girlschoolreal/
http://www.youtube.com/@GirlschoolBandOfficial
http://www.spotify.com/girlschool
http://www.sl-music.net
https://www.facebook.com/profile.php?id=100063877787046
http://twitter.com/silverlmusicltd
http://www.instagram.com/silver.lining.music