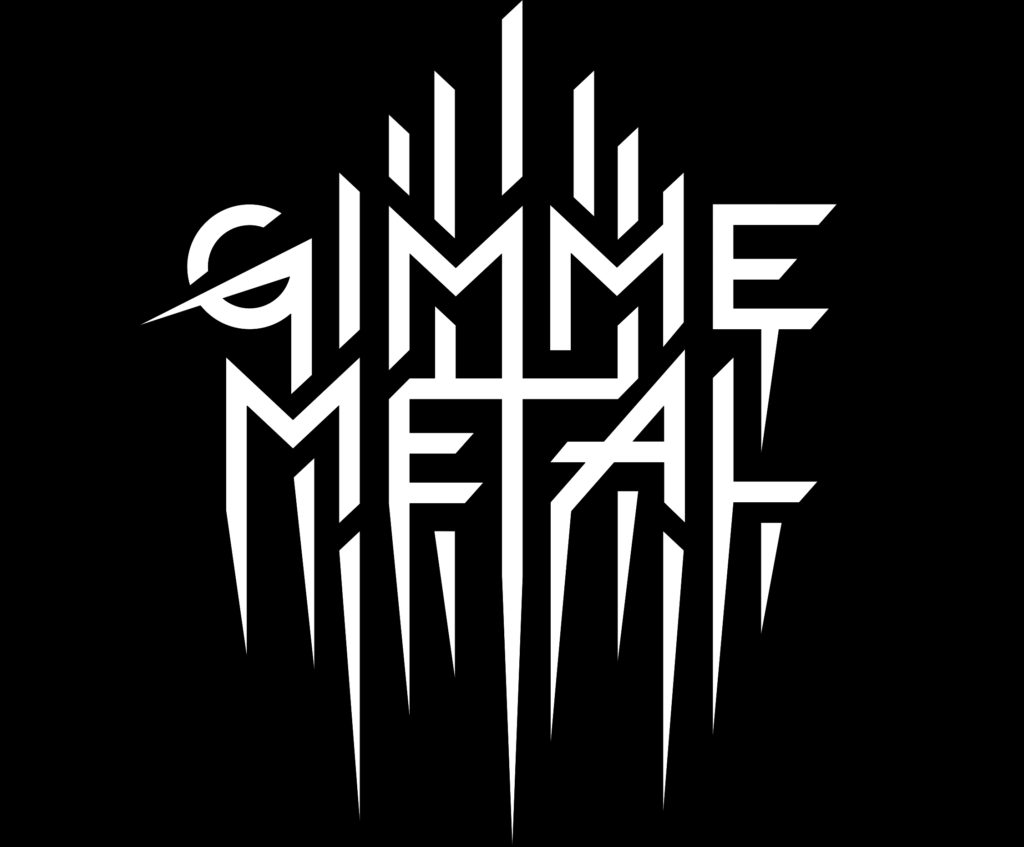 Each week GIMME METAL publishes its radio chart listing the top 40 tracks played on the station for the week. Already the best metal discovery service online, the GIMME METAL chart is a powerful tool for listeners, labels, and artists for staying up to date on the best new metal released by established greats and up-and-coming underdogs, all handpicked by GIMME's knowledgeable DJ roster and editorial team.
GIMME METAL Chart – June 12th, 2020:
Ingested – "Impending Dominance"
Exhumed – "Rot Your Brain"
Terrestrial Hospice – "Pyromaniac"
Ysengrin – "Potencée d'Or"
Ebrietas- "Is It The Blood"
Voivod – "The End Of Dormancy"
Mora Prokaza – "Check It"
Ulthar – "Furnace Hibernation"
Evoker – Sacrilicious Lust"
Click HERE for the full Top 40 List.
Upcoming Shows on GIMME METAL:
Ulthar: Guest DJ Special Premieres Friday 6/12 at 3:00pm EST/12:00pm PST – Ulthar creates something uniquely arcane within the Bay Area metal underground. Newest album Providence, out today via (20 Buck Spin), follows up their Cosmovore debut with more feral urgency, doubling down on their crazed black/death metal hybrid. Back for another special on GIMME, Ulthar once again sidestep the traditional guest "DJ/host" role and take their "curatorial event" into an abstract, hyperreal two-hour radio experience. If you can't listen to the premiere, the episode will reair on Tuesday, June 16th at 7:00pm EST/4:00pm PST and Wednesday, June 24th at 9:00am EST/6:00am PST!
Dopelord: Gimme Relief Series Guest DJ Special Premieres Monday 6/15 at 11:00am EST/8:00am PST – Dopelord's GIMME Relief guest DJ special premieres this Monday! PaweÅ' Mioduchowski and Grzegorz PawÅ'owski join GIMME for a guest DJ spot from Dopelord, the excellent stoner/doom band from Lublin, Poland. Founded in 2010, their independently released Sign Of The Devil is out now. They are fond of smoking, rehearsing, and touring and their main inspirations are old movies, '70s music, and magical herbs. If you miss the premiere, their episode will reair on Sunday, June 21st at 1:00pm EST/10:00am PST and Friday, June 26th at 9:00pm EST/6pm PST!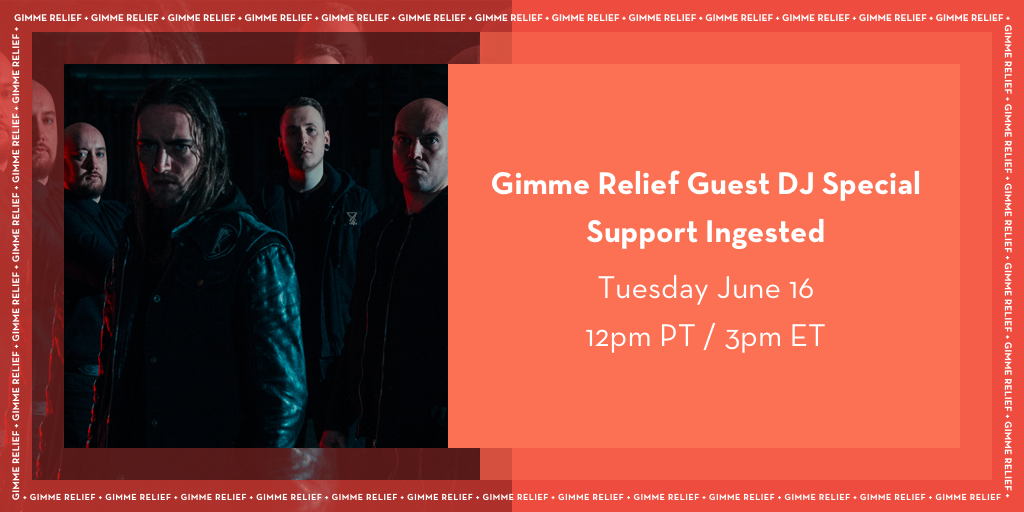 Ingested: Gimme Relief Series Guest DJ Special Premieres Tuesday 6/16 at 3:00pm EST/12:00pm PST – Manchester, UK extreme metal unit Ingested's fifth LP Where Only Gods May Tread will be released on Unique Leader August 14th, and to celebrate, we've got a guest DJ special with guitarist Sean Hynes! Fans can preorder a GIMME METAL exclusive, double LP, pressed in bone-splatter and limited to just 200 copies at shop.gimmeradio.com! Snap it up NOW before they're gone and join Hynes as he smashes it up on the netwaves. If you can't listen to the premiere, their show will reair Sunday, June 21st at 5:00pm EST/2:00pm PST and Tuesday, June 23rd at 5:00pm EST/2:00pm PST.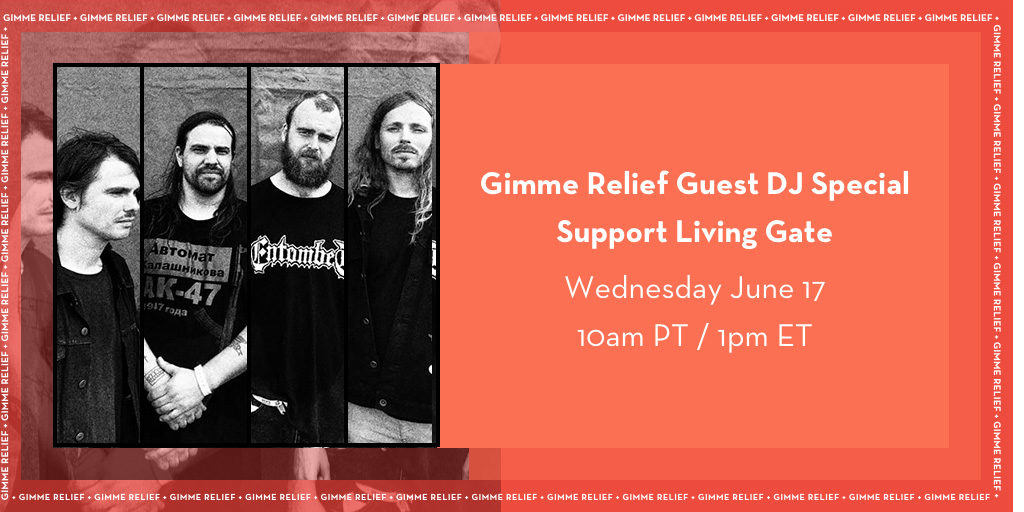 Living Gate: Gimme Relief Series Guest DJ Special Premieres Wednesday 6/17 at 1:00pm EST/10:00am PST – Living Gate makes their Relapse Records debut with their Deathlust EP out Friday June 12th and GIMME METAL has a guest DJ special to celebrate! The band — Aaron Rieseberg (YOB), Lennart Bossu (Oathbreaker, Amenra), Wim Coppers (Oathbreaker, Wiegedood), and Levy Seynaeve (Amenra, Wiegedood) — is an international group of critically acclaimed musicians spawned by a shared interest and sincere admiration for a bygone era of classic death metal. This bonding experience resulted in Living Gate's deathly metal. The band's ethos is wholly defined by the sounds of the underground: purposefully devoid of over-polished, meticulously edited music, and eschewing athletic, sterile musicianship in favor of break-neck riffs.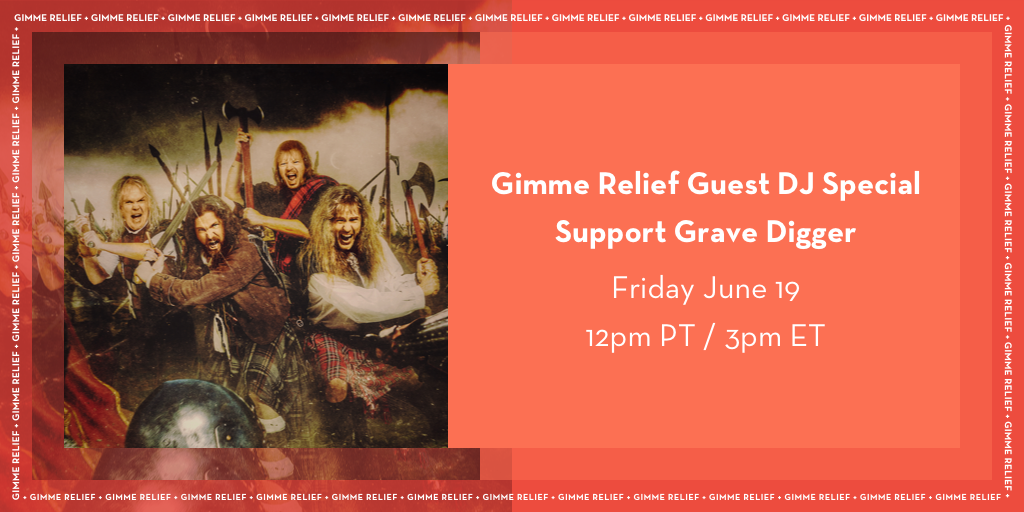 Grave Digger: Gimme Relief Guest DJ Special Premieres Friday 6/19 at 3:00pm EST / 12:00pm PST – With metal anthems like "Heavy Metal Breakdown," Grave Digger stand among the most influential and pioneering bands of the German heavy metal scene since the early '80s. 2020 ushers in the 40th anniversary of these Teutonic metal masters! The ethos of the band has not changed, and yet Grave Digger sounds modern and timeless like never before. On their 20th studio album, Fields Of Blood (Napalm Records) the band continues their epic Highlands story, a trip into the vastness of Scotland on a journey through explosive sound landscapes. Join frontman Chris Boltendahl next Friday for a guest DJ special on GIMME!
Upcoming Shows On GIMME METAL:
Unspeakable Axe label special 6/22
High Priestess 6/24
Atheist 6/26
Necrot show #2 6/29
Bell Witch/Aerial Ruin split show 6/30
Behold…The Arctopus 7/01
Sodom 7/03
YOB 7/08
16 7/09
Inter Arma 7/10
Exciter 7/15
Khthoniik Cerviiks 7/17
Temple of Void 7/22
Necrot show #3 7/29
Chepang 7/30
Pallbearer 7/31
Imperial Triumphant 8/7
About GIMME METAL:
Founded by digital music veterans from Apple Music, Google Play, Beats Music and Napster, GIMME METAL is a highly engaged community for passionate metal fans. The service launched in June of 2017 and is the world's first 24/7 metal-focused service. Fans tune in to hear world class DJs playing metal they can't hear anywhere else – for free. And GIMME METAL allows the fans and the DJs/artists to communicate directly with one another in a live feed, real time, as the music is being played. Its roster of 70-plus DJs includes Dave Mustaine of Megadeth, Jessica Pimentel, star of Orange Is The New Black, and Randy Blythe of Lamb Of God among many others.
http://gimmemetal.com
http://www.facebook.com/gimmemetal
http://twitter.com/gimmeradio
http://www.instagram.com/gimmeradio