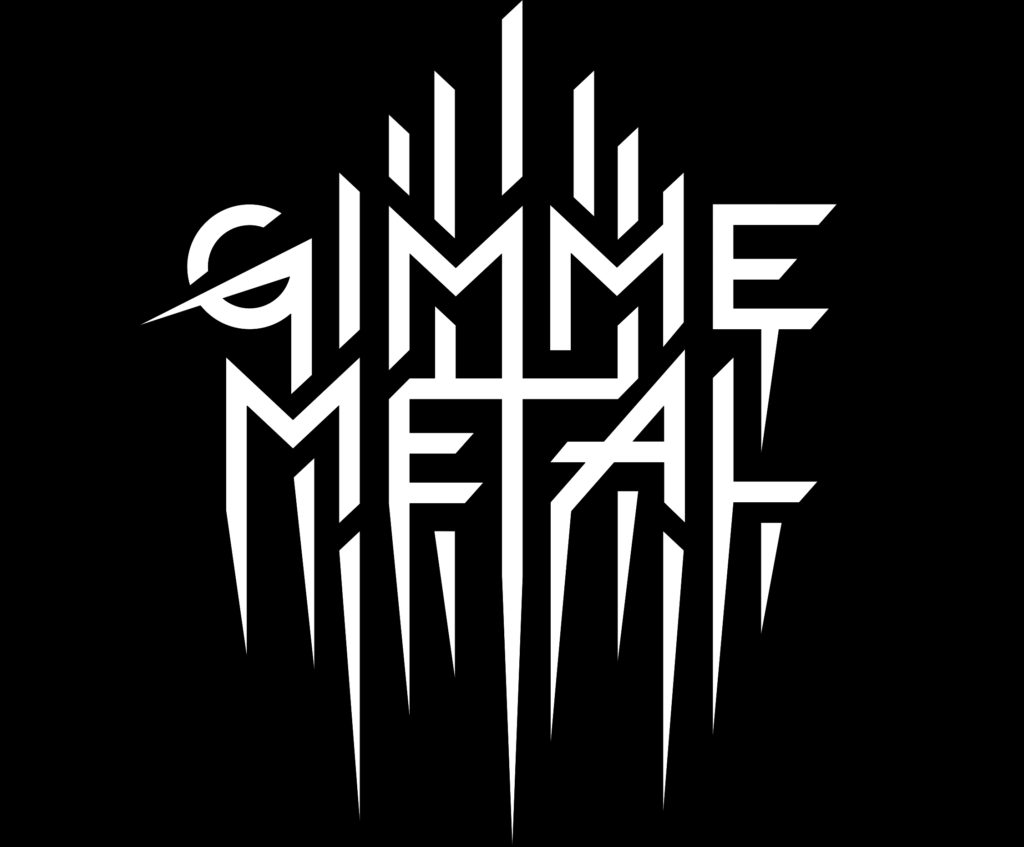 Each week GIMME METAL publishes its chart listing the top 40 tracks played on the station for the week. Already the best metal discovery service online, the GIMME METAL chart is a powerful tool for listeners, labels, and artists for staying up to date on the best new metal released by established greats and up-and-coming underdogs, all handpicked by GIMME's knowledgeable DJ roster and editorial team.
GIMME METAL Top 40 Chart – May 29th, 2020:
Behemoth – "A Forest"
Aether Realm – "Redneck Vikings From Hell"
Shards Of Humanity – "Moths Of Zeta"
Khemmis – "Three Gates (Live)"
…And Oceans – "Five Of Swords"
Ingested – "Impending Dominance"
Ebrietas – "Is It The Blood"
Sorcerer – "Deliverance"
Centinex – "Only Death Remains"
Mora Prokaza – "Check It"
Click HERE for the full Top 40 List.
Upcoming Shows on GIMME METAL: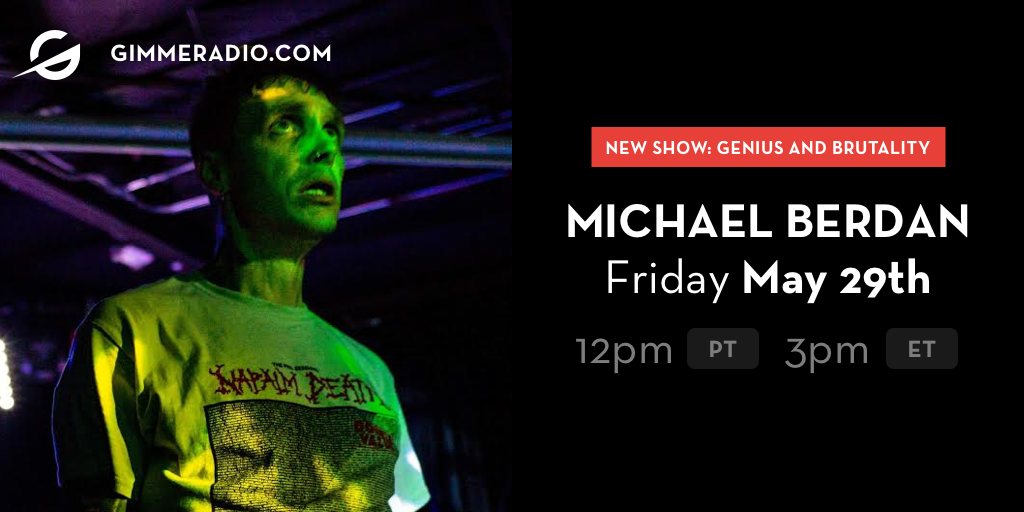 Genius and Brutality With Michael Berdan of Uniform: Friday 5/29 at 3:00pm EST/12:00pm PST – The debut of Genius and Brutality kicks off TODAY Friday, May 29th and will continue to air every third Thursday of the month at 11:00am EST/8:00am PST. Comments Berdan, "The term 'extreme music' is a second-rate cliché and I'm a second rate kinda guy. Tune in to hear everything from the fringes of hardcore punk, black metal, noise rock, doom, grind, industrial, power electronics, harsh noise, and everything in between. Riffs and anti-riffs abound. Occasionally, I'll interview friends. Occasionally, I'll pontificate on the state of this wacky world we live in. This is a show for the end of days. Smoke 'em if you got 'em!"
Pigs Pigs Pigs Pigs Pigs Pigs Pigs: GIMME Relief Series Guest DJ Special Premieres Wednesday 6/03 at 1:00pm EST/10:00am PST – Viscerals (Rocket Recordings) is the latest LP from Newcastle, UK heavies Pigs Pigs Pigs Pigs Pigs Pigs Pigs. Invoking a blasted hybrid of Motörhead, Black Sabbath, Hawkwind, and Krautrock influences like Can and Neu, the band has made significant waves overseas and promise a sonic clobbering of a guest DJ special next week!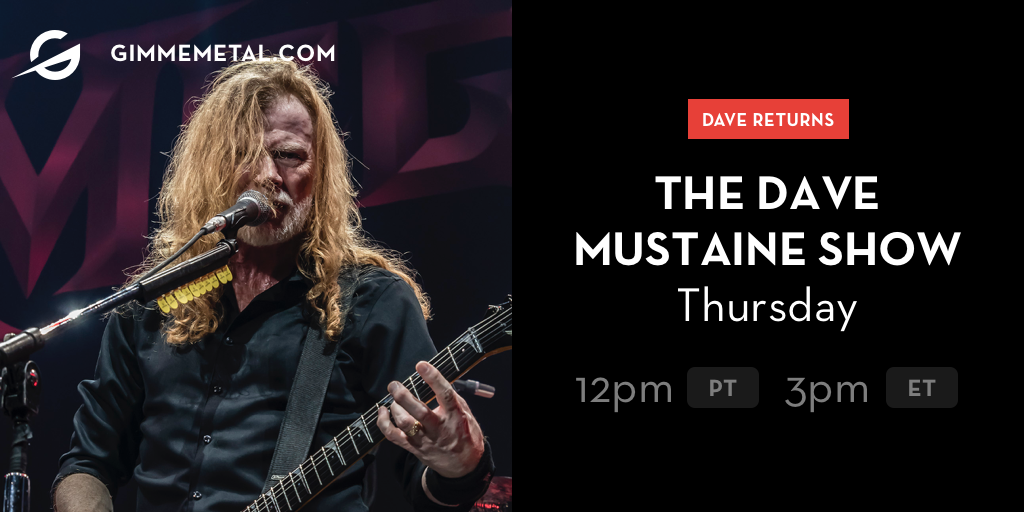 The Dave Mustaine Show: Thursday 6/04 at 3:00pm EST/12:00pm PST – Dave Mustaine continues to kill it! Tune in every Thursday to hear Dave play artists and songs that shaped him as a musician and entertain listeners with his vast musical knowledge of the genre as well as years of tales from the road including personal stories of the artists, tours, producers, and other celebrities he's crossed paths with throughout his illustrious near forty year career. This is his show, his songs, his way…no restrictions.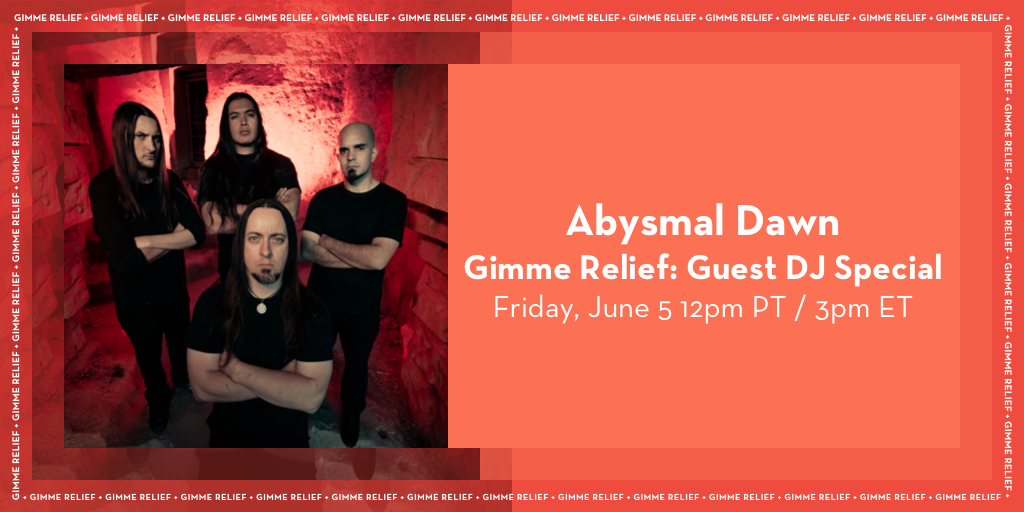 Abysmal Dawn: GIMME Relief Series Guest DJ Special Premieres Friday 6/05 at 3:00pm EST/12:00pm PST – American death metal masters Abysmal Dawn are back! Following a six-year gap, the Los Angeles-based outfit recently unleashed Phylogenesis (Season Of Mist). Not that Abysmal Dawn have laid low since the release of 2014's lauded Obsolescence full-length. Far from it. The band toured North America four times and hit Europe and South America for the first time ever. To say Phylogenesis is an extension or continuation of Obsolescence isn't as straightforward as it should be. On one hand, all the Abysmal Dawn trademarks – technicality, brutality, and melody – remain ingrained in the songwriting fabric. On the other, the band's fifth full-length is more cohesive, rhythmically sophisticated, and far more adventurous. Conceptually, it deals with the breakdown of social constructs humans have built over time. The album title is defined by the evolution of (or diversification) a species. Don't miss the band's DJ special next Friday. You can directly support them by hitting the "Tip The DJ" button!
GIMME METAL Merch: Visit GIMME METAL's merch store to find CDs, vinyl and apparel as well as limited GIMME exclusives including Ingested's Where Only Gods May Tread 12″. Available for preorder NOW, the special "bone-splatter" variant, won't be found anywhere else. Get yours while you can: https://shop.gimmeradio.com/.
GIMME RADIO is excited to announce its official rebrand to GIMME METAL! Same app, plus new features and improvements rolling out now and in the near future. Make sure to update your app to get the most of GIMME METAL! Visit http://gimmemetal.com today!
Upcoming:
Xibalba 6/10
Ulthar 6/12
Dopelord 6/15
Living Gate 6/17
Grave Digger 6/19
Unspeakable Axe label special 6/22
High Priestess 6/24
Atheist 6/26
Necrot show #2 6/29
Bell Witch/Aerial Ruin split show 7/01
Sodom 7/03
About GIMME METAL:
Founded by digital music veterans from Apple Music, Google Play, Beats Music and Napster, GIMME METAL is a highly engaged community for passionate metal fans. The service launched in June of 2017 and is the world's first 24/7 metal-focused service. Fans tune in to hear world class DJs playing metal they can't hear anywhere else – for free. And GIMME METAL allows the fans and the DJs/artists to communicate directly with one another in a live feed, real time, as the music is being played. Its roster of 70-plus DJs includes Dave Mustaine of Megadeth, Jessica Pimentel, star of Orange Is The New Black, and Randy Blythe of Lamb Of God among many others.
http://gimmemetal.com
http://www.facebook.com/gimmemetal
http://twitter.com/gimmeradio
http://www.instagram.com/gimmeradio