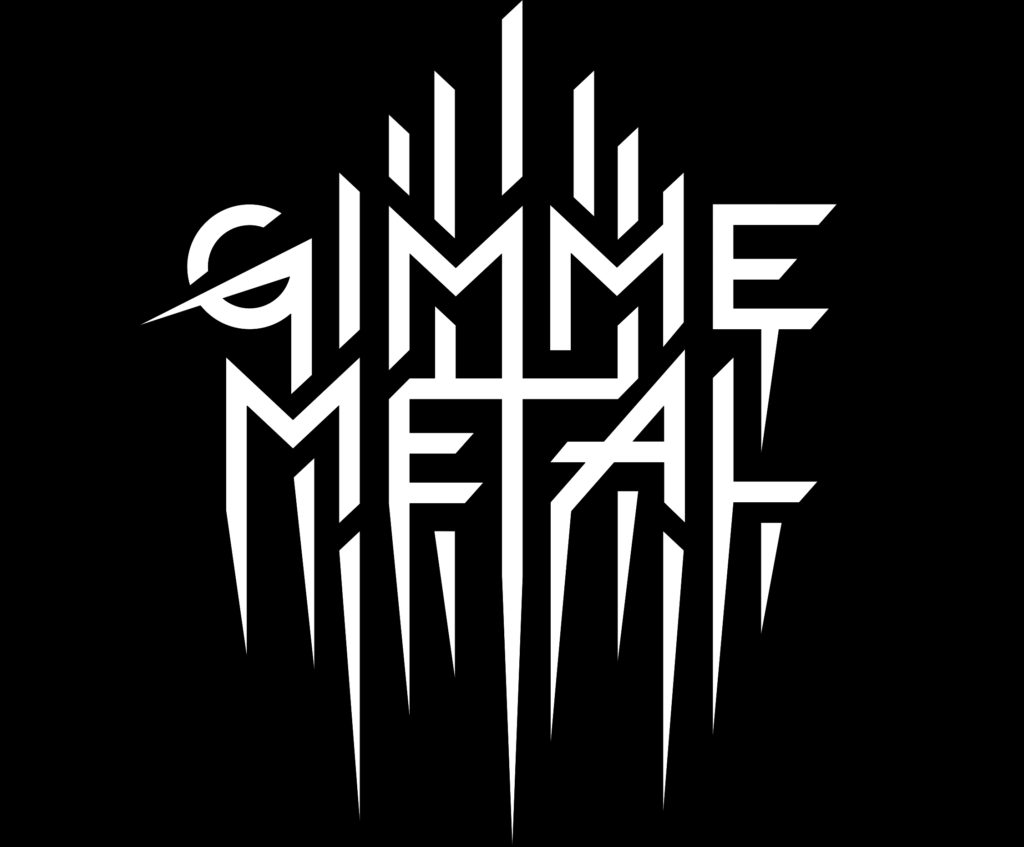 Each week GIMME METAL publishes its radio chart listing the top 40 tracks played on the station for the week. Already the best metal discovery service online, the GIMME METAL chart is a powerful tool for listeners, labels, and artists for staying up to date on the best new metal released by established greats and up-and-coming underdogs, all handpicked by GIMME's knowledgeable DJ roster and editorial team.
GIMME METAL Chart – June 5th, 2020:
1. Ingested – "Impending Dominance"
2. Wake – "Mouth Of Abolition"
3. …And Oceans – "Five Of Swords"
4. Enslaved – "Homebound"
5. Sigiriya – "Mantis"
6. Necrot – "Stench Of Decay"
7. Ulcerate – "There Is No Horizon"
8. Ulthar – "Furnace Hibernation"
9. Exhumed – "Rot Your Brain"
10.Ysengrin – "Potencée D'or"
Click HERE for the full Top 40 List.
Upcoming Shows on GIMME METAL: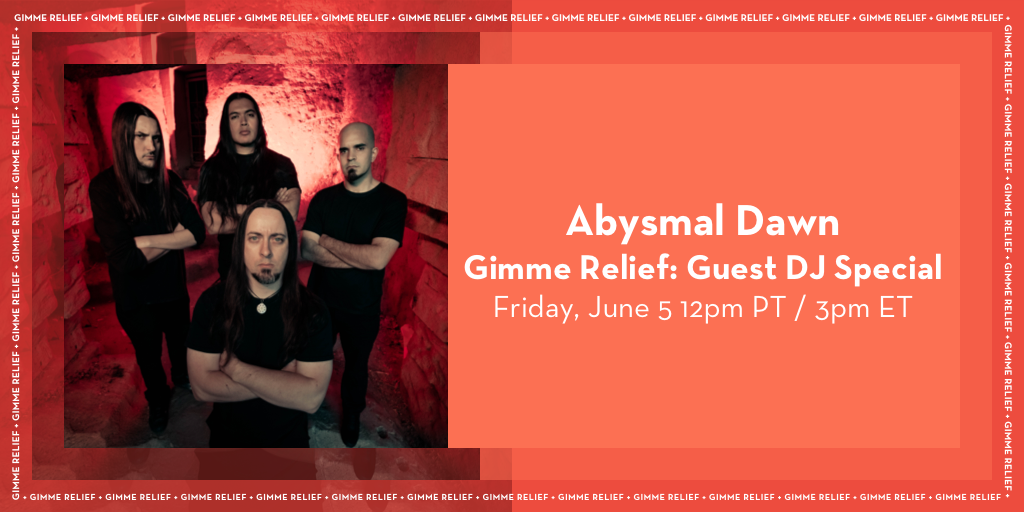 Abysmal Dawn: GIMME Relief Series Guest DJ Special Premieres Friday 6/05 at 3:00pm EST/12:00pm PST – American death metal masters Abysmal Dawn are back! Following a six-year gap, the Los Angeles-based act presents Phylogenesis (Season Of Mist), an album conceptually dealing with the breakdown of social constructs humans have built over time. The album title is defined by the evolution of (or diversification) a species; Phylogenesis is an ironic take on those observations, particularly how social media has accelerated and exacerbated the de-evolution of humanity's interactive abilities. Friday's who includes a playlist from the band's own Charles Elliott. Don't miss it!
Xibalba: Gimme Relief Series Guest DJ Special Premieres Wednesday 6/10 at 5:00pm EST/2:00pm PST – For the past thirteen years, XIBALBA has been dedicated to carving a sound which combines unadulterated aggression booming out of the vocals, an ultra-heavy low-end frequency, colossal death metal riffs, brutal hardcore breakdowns, and a trademark groove now synonymous with the group. The eight damaging new movements on Xibalba's Años En Infierno, recently issued via Southern Lord Recordings, culminate into the band's most brutalizing material to date. GIMME METAL welcomes Brian Ortiz to the guest DJ slot!
Ulthar: Guest DJ Special Premieres Friday 6/12 at 3:00pm EST/12:00pm PST – Bay Area death trio Ulthar returns with a new episode on GIMME METAL on the day of the official unveiling of their scathing new full-length, Providence (20 Buck Spin). The unyielding Ulthar attack doubles down on Providence with figures becoming more sickening and shapes more savage. An immensity like spiraling ancient monoliths too tall to comprehend and bending inward upon themselves envelops adherents to this dominion. Duly diabolic voices guide this odyssey through the incongruous caverns of absurdity, obscure texts, and manifold vitriol. On their latest special for GIMME, Ulthar once again sidesteps the traditional guest DJ/host role and take their "curatorial event" to suck listeners into an abstract, hyperreal, two-hour radio experience.
Upcoming Shows On GIMME METAL:
Dopelord 6/15
Living Gate 6/17
Grave Digger 6/19
Unspeakable Axe label special 6/22
High Priestess 6/24
Atheist 6/26
Necrot show #2 6/29
Bell Witch/Aerial Ruin split show 7/01
Sodom 7/03
YOB 7/08
Exciter 7/15
Temple Of Void 7/22
Necrot show #3 7/29
Imperial Triumphant 7/31
About GIMME METAL:
Founded by digital music veterans from Apple Music, Google Play, Beats Music and Napster, GIMME METAL is a highly engaged community for passionate metal fans. The service launched in June of 2017 and is the world's first 24/7 metal-focused service. Fans tune in to hear world class DJs playing metal they can't hear anywhere else – for free. And GIMME METAL allows the fans and the DJs/artists to communicate directly with one another in a live feed, real time, as the music is being played. Its roster of 70-plus DJs includes Dave Mustaine of Megadeth, Jessica Pimentel, star of Orange Is The New Black, and Randy Blythe of Lamb Of God among many others.
http://gimmemetal.com
http://www.facebook.com/gimmemetal
http://twitter.com/gimmeradio
http://www.instagram.com/gimmeradio