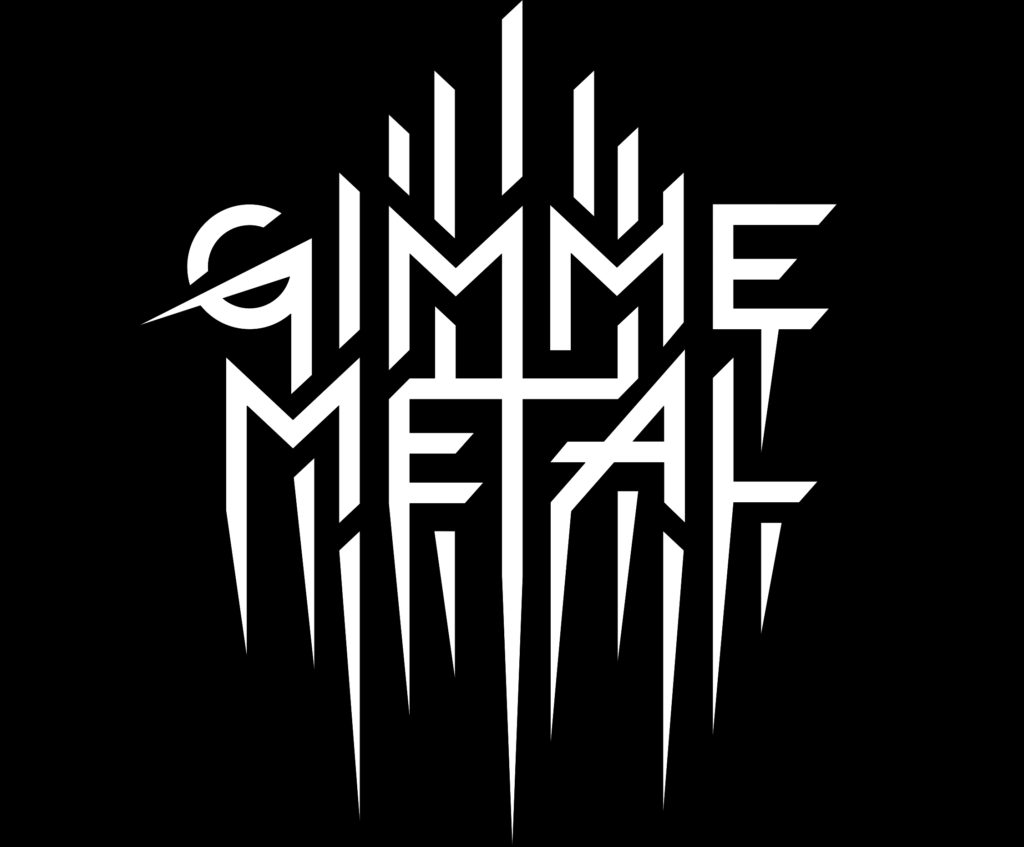 Each week, GIMME METAL publishes its radio chart listing the top 40 tracks played on the station. Already the best metal discovery service online, the GIMME METAL chart is a powerful tool for listeners, labels, and artists for staying up to date on the best new metal released by established greats and up-and-coming underdogs, all handpicked by GIMME's knowledgeable DJ roster and editorial team. This week, the staff has compiled the Top 40 Songs of 2020! See the results below.
GIMME METAL Chart – Top Songs Of 2020!
Necrot – "Your Hell"
Exhumed – "Rot Your Brain"
Imperial Triumphant – "Rotted Futures"
Spirit Adrift – "Harmony Of The Spheres"
Okkultokrati – "Cold And Cruel"
Lamb Of God – "Checkmate"
Tombs – "Bone Furnace"
Carcass – "The Long And Winding Bier Road"
Megaton Sword – "Songs Of Victory"
High Priestess – "The Hourglass"
Click HERE for the full Top 40 Songs Of 2020 list.
This week on GIMME METAL: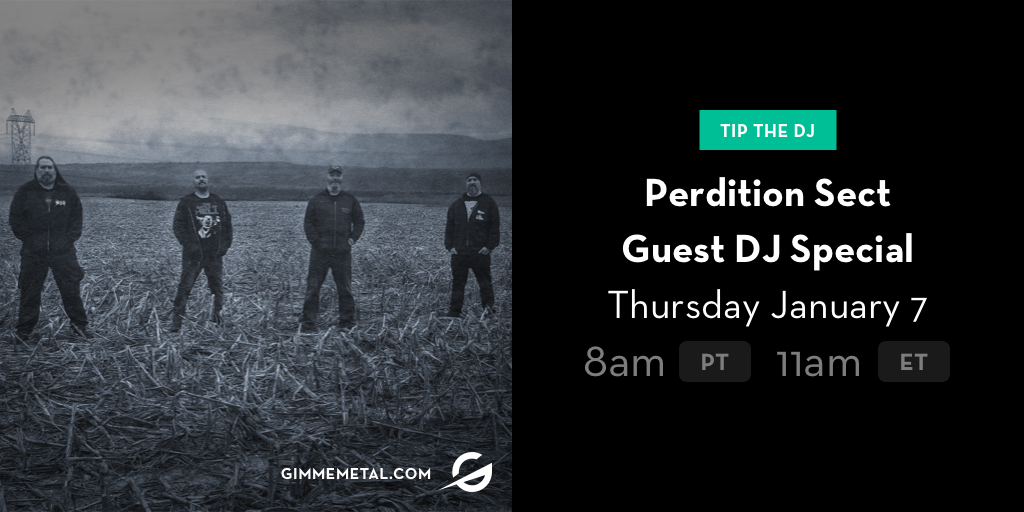 Perdition Sect Guest DJ Special – Pandemic-born, Discharge-inspired,metallic punk for the soundtrack of the end of days, Perdition Sect features Kyle Severn (Incantation, Shed The Skin), Aaron Dallison (Brain Tentacles, Keelhaul), Matt Sorg (Ringworm, Shed The Skin), and Mike Lare (Ringworm). The band was forged the very week everything shut down — making them quite literally a COVID-19 band. The band unleashed their End Times debut in December on Seeing Red. GIMME METAL is pleased to welcome Dallison to the guest DJ chair!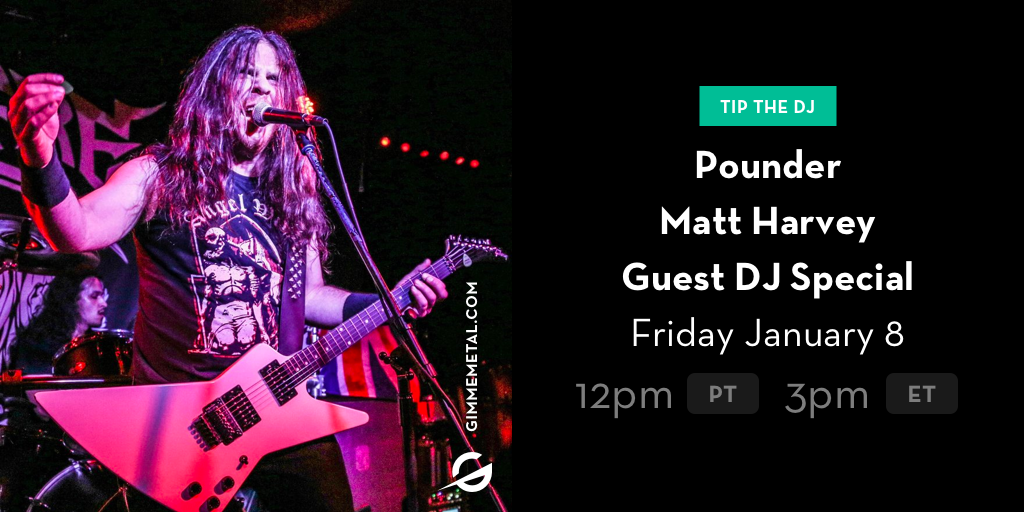 Pounder Guest DJ Special – Featuring Matt Harvey (Exhumed, Gruesome, Expulsion), Alejandro Corredor (Nausea LA, live bassist for Vallenfyre), and Tom Draper (Carcass, ex-Angel Witch, Crowning Glory), Pounder executes a seamless hybrid of NWOBHM epicness, Sunset Strip sleaze, and a true classic heavy metal identity. Harvey will spin a selection of faves for this episode as well as a taste of the band's impending new full-length, Breaking The World, set for release via Shadow Kingdom January 29th!
Coming Soon on GIMME METAL TV: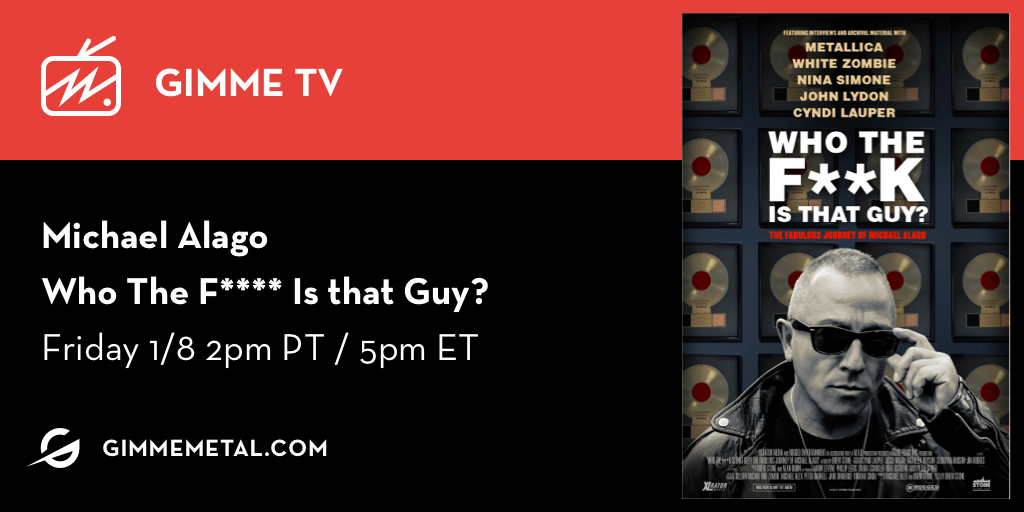 Who The F**k Is That Guy? The Fabulous Journey Of Michael Alago – The Fabulous Journey Of Michael Alago tells the astonishing story of a gay Puerto Rican kid growing up in a Hasidic Brooklyn neighborhood, who got on the subway one day and began a musical odyssey that helped shape the musical landscape across the Big Apple and around the world. Directed by Drew Stone and produced by Michael Alex, the film tells the incredible story of a cherished New York City icon. From rubbing elbows with NY scene makers as a teenager at Max's Kansas City and CBGB, to being the architect of a rock 'n' roll renaissance as the 19-year-old talent booker at the legendary Ritz, to making history as a 24-year-old A&R exec, signing the biggest metal band in a generation in Metallica, Michael Alago was on fire. Working with artists ranging from White Zombie and Johnny Rotten to Cyndi Lauper and jazz legend Nina Simone, Alago was driven by a love for great music. Both Alago and Stone will be in the Live Chat so it's a great opportunity to not only watch this amazing story unfold but also talk with the people behind it. Following the documentary airing on GIMME METAL TV, GIMME METAL 2 will be airing Alago's first two GIMME radio shows at 1:00pm EST /10:00am PST and 3:00pm EST / 12:00pm PST respectively. Alago will also be hosting a new Guest DJ Special January 15th.
Coming Soon on GIMME METAL:
1/12 Decibel's USBM Special
1/13 King Fowley
1/13 Felipe Belalcazar's Brooticus Special
1/15 Michael Alago
1/18 Dread Sovereign
1/20 Ripple Music Label Special
1/22 Mork Gryning
1/26 Translation Loss Label Special
1/27 Tee Pee Records Label Special
1/29 Nervosa
2/03 Smoulder Presents A Doom Spectacular
2/05 Tribulation
2/05 Werewolves
2/09 Ektomorf Slavic Metal Special
2/12 Horror Pain Gore Death Label Special
2/15 Possessed
2/16 Disfiguring The Goddess
2/26 Culted
2/27 GIMME Global International Specials Day #2 On GIMME METAL 2
Don't miss it! Visit GIMME METAL: http://gimmemetal.com.
About GIMME METAL:
Founded by digital music veterans from Apple Music, Google Play, Beats Music, and Napster, parent company Gimme Radio builds highly engaged communities for the passionate fan on a genre-by-genre basis. The company launched its first community in June of 2017: the world's first 24/7 metal-focused service. Fans tune in to hear world class DJs playing metal they can't hear anywhere else – for free. The GIMME METAL app and streaming radio service allows the fans and the DJs/artists to communicate directly with one another in a live feed, in real-time, while they listen. Its roster of 70-plus DJs includes Dave Mustaine of Megadeth, Jessica Pimentel, star of Orange Is The New Black, Brian Posehn, and Randy Blythe of Lamb Of God, among many others.
http://gimmemetal.com
http://www.facebook.com/gimmemetal
http://twitter.com/gimmeradio
http://www.instagram.com/gimmeradio