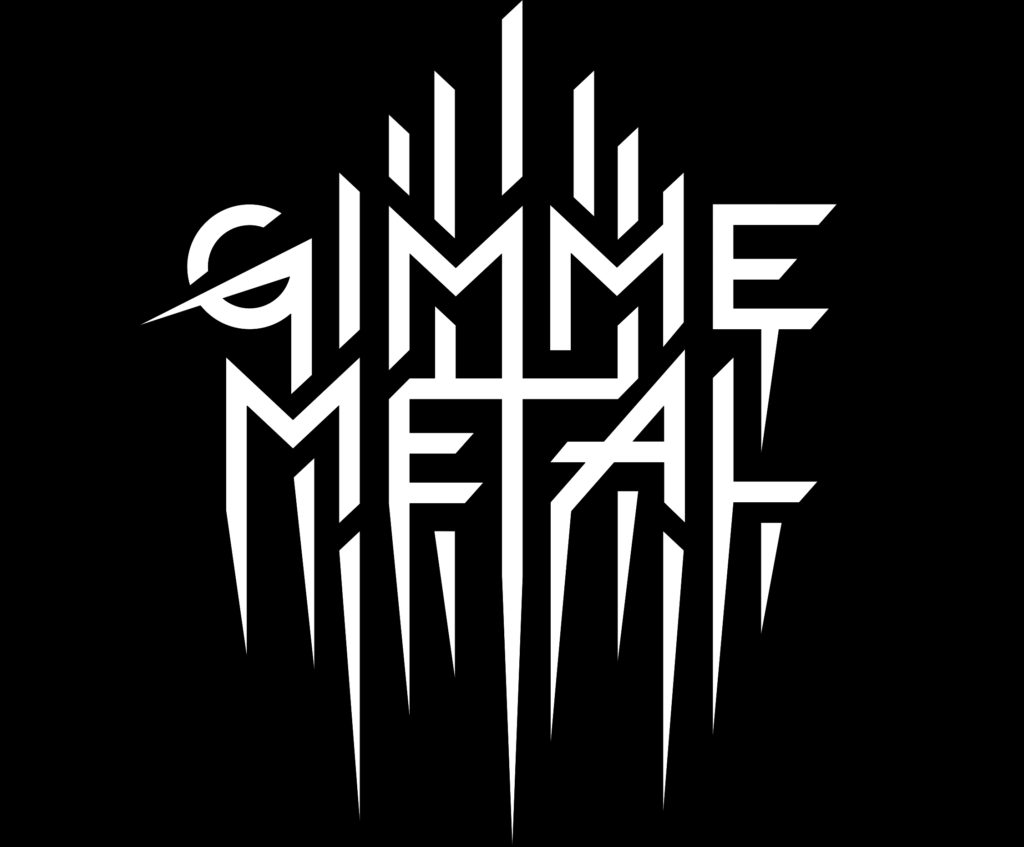 Each week, GIMME METAL publishes its radio chart listing the top 40 tracks played on the station. Already the best metal discovery service online, the GIMME METAL chart is a powerful tool for listeners, labels, and artists for staying up to date on the best new metal released by established greats and up-and-coming underdogs, all handpicked by GIMME's knowledgeable DJ roster and editorial team.
GIMME METAL Chart –December 4th, 2020:
My Dying Bride – "A Secret Kiss"
Ilsa – "Poor Devil"
Nervosa – "Perpetual Chaos"
Realize – "Melted Base"
Skelethal – "Sidereal Lifespan"
Hjelvik – "Thor's Hammer"
Warfect – "Left To Rot"
Accuser – "Phantom Graves"
Necrophobic – "Mirror Black"
Sarcator – "Midnight Witchery"
Click HERE for the full Top 40 List.
January GIMME METAL Vinyl Club Pick – GIMME METAL's Vinyl Club is excited to announce January's selection: Hunted from Khemmis! This GIMME exclusive comes in ultra clear with electric blue, silver, and white spatter vinyl! But wait! There's more! When you sign up to get this record, you also get a glow-in-the-dark wizard pin! Sign up today at THIS LOCATION.
Upcoming Shows on GIMME METAL:
Warfect Guest DJ Special – Founded in 2003, Warfect is one of the most convincing yet underrated acts in the Swedish metal scene. Straight from the Gothenburg underground, the three-piece carries their full blackened thrash metal potential to the next level with their fourth studio album Spectre Of Devastation, out now on Napalm. The record features a rich production courtesy of Fleming Rasmussen, who manned the board for three classic Metallica LPs. GIMME is very pleased to welcome the band to a guest DJ takeover. Be sure to join in on the live chat with them during the show's first airing!
Hjelvik Guest DJ Special – Hjelvik is a blackened Viking heavy metal solo-band from Norway founded by former Kvelertak frontman Erlend Hjelvik. Hjelvik's debut full-length, Welcome To Hel, out now on Nuclear blast, is based on Norse mythology and history and includes all the trappings of a lucrative Viking pillage. The album includes special guest appearances by Matt Pike (Sleep, High On Fire) as well as Mike Scalzi (Slough Feg). Erlend will patrol the GIMME airwaves with two hours of his metal faves.
Tombs Guest DJ Special – Brooklyn's Tombs will return to GIMME METAL next week. The band's latest full-length, Under Sullen Skies, recently issued via Season Of Mist, delivers the blackened fury of extreme metal, intertwining with savage, doom-laden brutality. Focusing on dark and foreboding tales of folklore and the occult, it captures the agonizing misery, furious vexation, and psychological turmoil that is ravaging humanity at present day. GIMME welcomes Mike Hill back for another killer selection of tracks. Hill will also be available in the live chat for the show's first airing. Don't miss it!
Global Grindcore Alliance Fest Preview – Global Grindcore Alliance is a virtual grindcore festival showcasing twenty bands from around the globe. The exclusive two-day online experience will take place on December 19th and 20th. In the meantime, GIMME METAL is hosting a two-hour preview to the insanity with a special show hosted by the full lineup: Antigama (Poland), Bandit (US), Blight Worms (Australia), Chadhel (Quebec), Chepang (Nepal), Christwvrks (Scotland), Cognizant (US), Convulsions (Spain), Deaftrap (Germany), Discord (Nepal), Entrails Massacre (Germany), Gendo Ikari (Scotland), Little Puppy Princess (South Korea), Meth Leppard (Australia), Matsubara X Ryoko X Kenta (Japan), Rot (Brazil), Teething (Spain), Test (Brazil), Thin (US), and Whoresnation (France). During the episode, GIMME will also be giving away streaming tickets to the main event. For further info and ticket links to the stream, go to THIS LOCATION. Find exclusive music and merch HERE.
Upcoming On GIMME METAL TV :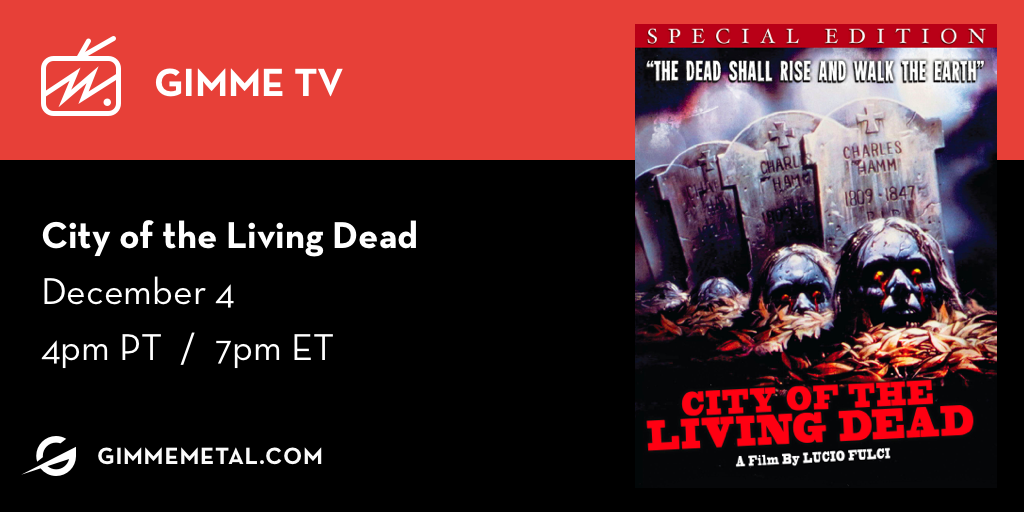 City Of The Living Dead – Friday, December 4th, 2020 at 7:00pm EST / 4:00pm PST: City Of The Living Dead is a 1980 Italian supernatural horror film co-written and directed by Lucio Fulci. The film follows a priest whose hanging opens a gateway to hell that releases the undead, where a psychic and a reporter team up to close it before All Saints' Day.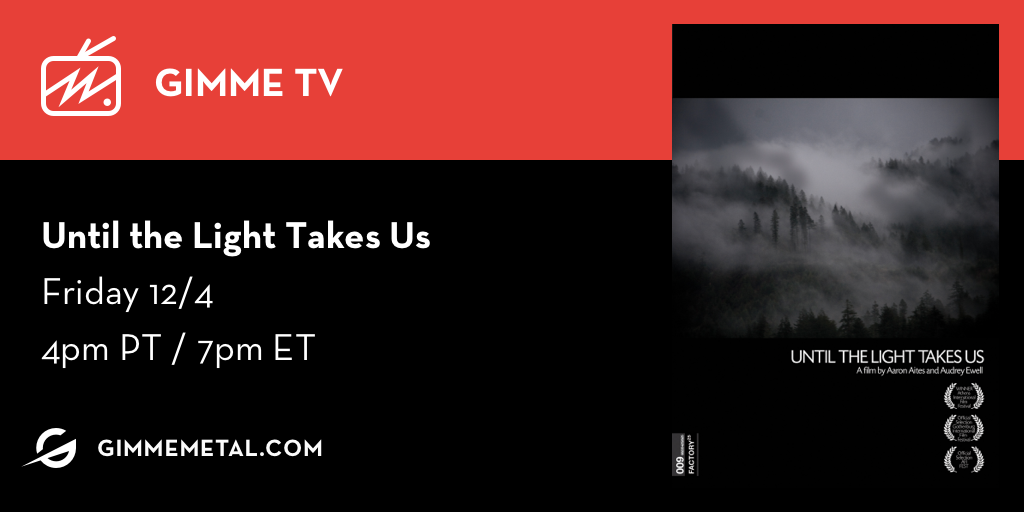 Until The Light Takes Us – Saturday, December 5th, 2020 at 7:00pm EST / 4:00pm PST: Until The Light Takes Us is a 2008 American documentary film about early Norwegian black metal by directors Aaron Aites and Audrey Ewell. It features archival documentation and interviews from members of Mayhem, Darkthrone, Immortal, Emperor, and more.
Death By Metal – Saturday, December 5th, 2020 at 3:00pm EST / 12:00pm PST: – Death's burning speed and ferocity was matched only by late guitarist and vocalist Chuck Schuldiner's unbending determination to bash out the most boundary-crushing interpretation of heavy metal. This 2016 documentary directed by Felipe Belalcazar tells the story of Florida death metal godfathers and their legacy through exclusive interviews and more.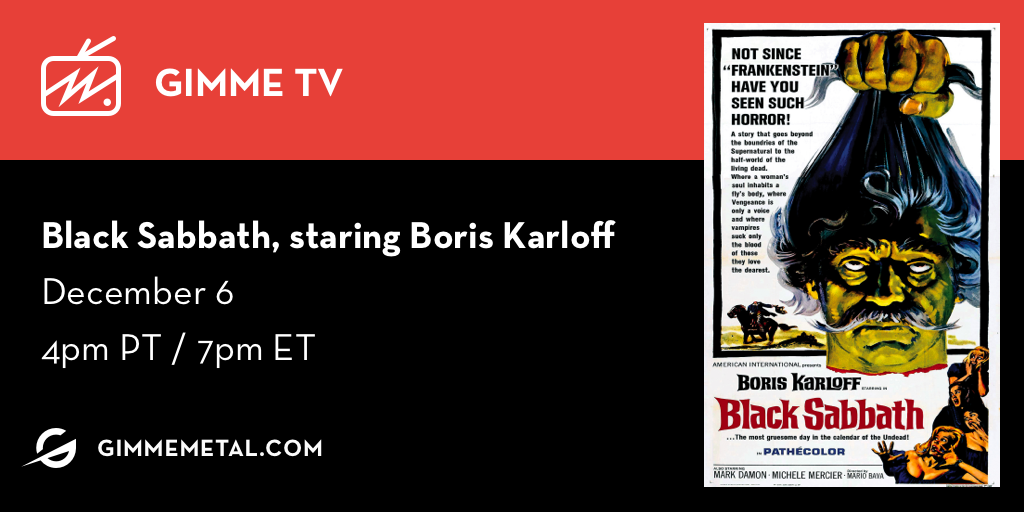 Black Sabbath – Sunday, December 6th, 2020 at 7:00pm EST / 4:00pm PST: This 1963 horror classic from which the legendary heavy metal band got their name was directed by Mario Bava and stars Boris Karloff. The film consists of three separate tales: "The Telephone" about receiving threatening telephone calls from an unseen stalker, "The Wurdulak" about an undead creature who attacks those that it had once loved, and "The Drop Of Water," about a nurse who steals a ring from a corpse that is being prepared for burial and finds herself haunted by the ring's original owner after arriving home.
Heavy Metal Parking Lot – Monday, December 7th, 2020 at 1:00pm EST / 10:00am PST: Heavy Metal Parking Lot is a 1986 documentary short produced by Jeff Krulik and John Heyn. The film features interviews with several small groups of young heavy metal fans gathered for a tailgate party in the parking lot outside the Capital Centre in Landover, Maryland on May 31, 1986, as they prepare for a Judas Priest/Dokken concert being held there later that evening.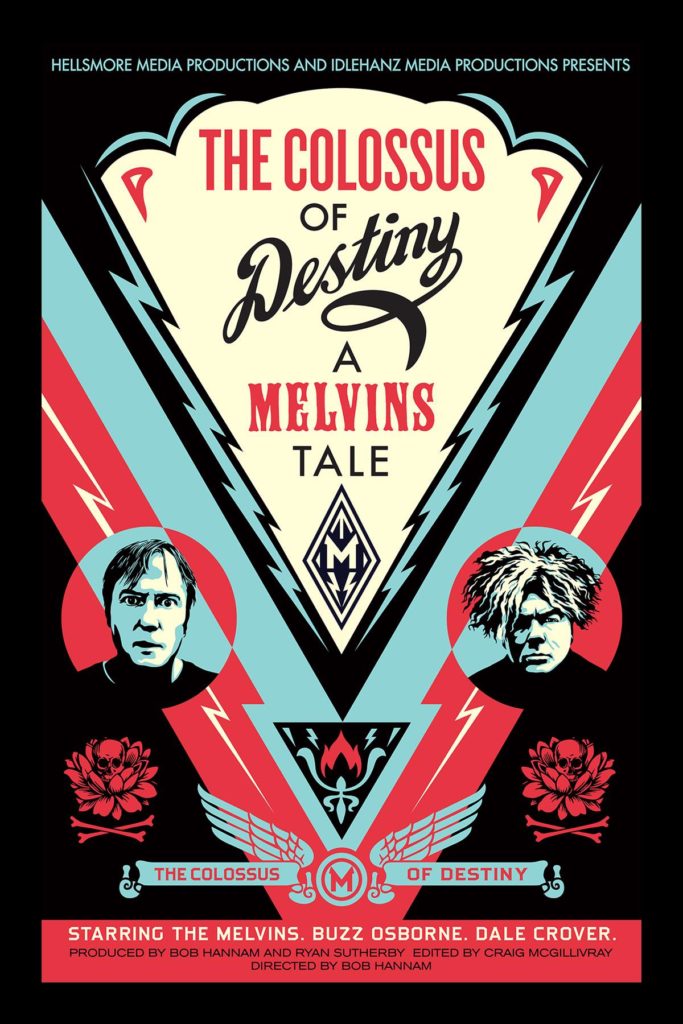 The Colossus Of Destiny: A Melvins Tale – Friday, December 11th, 2020 at 7:00pm EST / 4:00pm PST: A 2016 documentary directed by GIMME DJ Bob Hannam, The Colossus Of Destiny – A Melvins Tale is a film about a band who have defied all the rules, for over three decades and counting, and still managed to succeed and do it their own way. Witness first hand the beliefs and attitudes, values and obscenities, slows and fasts, triumphs and toils, loves and hates, and wits and giggles of a hugely talented and highly influential band. Hear what the countless number of peers, collaborators, understudies, admirers, even haters, have to say about their encounters with The Melvins along the way and come away with a lesson in how to survive in the wicked world of the music biz without taking yourself too damn seriously.
Coming Soon on GIMME METAL:
12/14 – Serpent Omega
12/15 – Khemmis
12/18 – Autopsy
12/21 – Hrom
12/22 – Ilsa
12/22 – Cadaver
12/24-25 – Assorted Holiday specials on GIMME METAL 2
12/29 – GIMME 5 featuring Interviews with Sodom, Pulchra Morte, Within The Ruins, Scour, and Nader Sadek
12/30-31 – 2020 Retrospectives + Countdown
1/07 – Perdition Sect
1/08 – Pounder
1/13 – Felipe Belalcazar's Brooticus Special
1/14 – Michael Alago
1/18 – Dread Sovereign
1/20 – Ripple Music Label Special
1/26 – Translation Loss Label Special
1/29 – Nervosa
2/03 – Smoulder Doom Spectacular
2/05 – Werewolves
Don't miss it! Visit GIMME METAL: http://gimmemetal.com.
About GIMME METAL:
Founded by digital music veterans from Apple Music, Google Play, Beats Music, and Napster, parent company Gimme Radio builds highly engaged communities for the passionate fan on a genre-by-genre basis. The company launched its first community in June of 2017: the world's first 24/7 metal-focused service. Fans tune in to hear world class DJs playing metal they can't hear anywhere else – for free. The GIMME METAL app and streaming radio service allows the fans and the DJs/artists to communicate directly with one another in a live feed, in real-time, while they listen. Its roster of 70-plus DJs includes Dave Mustaine of Megadeth, Jessica Pimentel, star of Orange Is The New Black, Brian Posehn, and Randy Blythe of Lamb Of God, among many others.
http://gimmemetal.com
http://www.facebook.com/gimmemetal
http://twitter.com/gimmeradio
http://www.instagram.com/gimmeradio