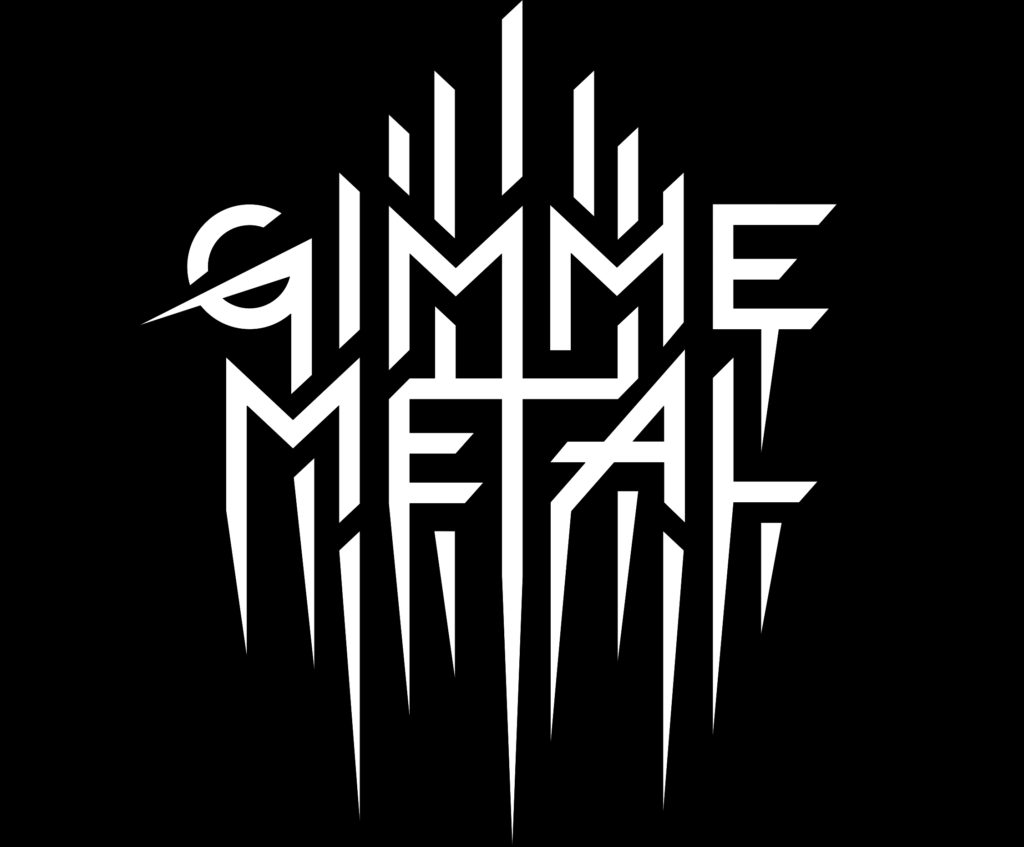 Each week, GIMME METAL publishes its radio chart listing the top 40 tracks played on the station. Already the best metal discovery service online, the GIMME METAL chart is a powerful tool for listeners, labels, and artists for staying up to date on the best new metal released by established greats and up-and-coming underdogs, all handpicked by GIMME's knowledgeable DJ roster and editorial team.
GIMME METAL Chart – July 12th, 2021:
Wolves In The Throne Room – "Mountain Magick"
Withered – "Dissolve"
Carcass – "Kelly's Meat Emporium"
King Woman – "Psychic Wound"
Ophidian I – "Storm Aglow"
Amenra – "Voor Immer"
Mastiff – "Endless"
Darkthrone – "Wake Of The Awakened"
Red Fang – "Arrows"
Duma – "Cannis"
Click HERE for the full Top 40 List.
This week on GIMME METAL Radio:
The Lion's Daughter Guest DJ Special – For the first part of their career, The Lion's Daughter was deeply rooted in blackened sludge metal. However, when it came time for album number three, the St. Louis trio abandoned all tradition and traversed into new territory through bold experimentations. The resulting Future Cult is a synth-laden metal record that could easily serve as the score to a Dario Argento film. Now, the band picks up where it left off, with Skin Show, out on Season Of Mist, marking a new direction that cannot be labeled or defined. GIMME METAL welcomes the band to the DJ console. Dig in and chat live!
Metal & Coffee: The Return Of Ebonie – Hang out and enjoy something dirty and grimey to go along with your morning cup of joe. If it sounds like it was birthed from the slow-moving swamps or dusty cold caverns, you'll hear it on Metal & Coffee. You may even get some bonus shots of hardcore. Tune in with Ebonie and join her in the Live Chat!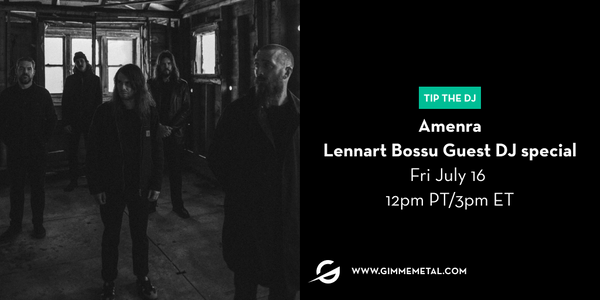 Amenra Guest DJ Special – Amenra's latest full-length De Doorn, released late last month via Relapse Records, D is at once a departure and a momentous act of deliverance. Stepping outside the run of albums titled Mass I-VI, De Doorn casts a twenty-one-year journey from the heart of Belgium's crusading hardcore scene to world-renowned, spiritually guided innovators in an enthralling new light. Ritual, remembrance, and hard-won rebirth have always been at the heart of Amenra's colossal, soul-purging approach. Where the Mass.. albums have taken the form of solitary struggles whose fearless honesty has aligned itself to the most intrinsically human of chords, the dynamics of De Doorn are as stricken by destiny as ever, but sonically looser. Guided to a lesser extent by the band's characteristically immense, behind-the-beat traction, it's more lush, immersive, steeped in sonorous, cathedral-echo ambiences amplified to the point of static-infected instability and carrying passages of deeply intimate spoken-word that feel like being drawn in to the most hallowed of confidences. GIMME METAL welcomes guitarist Lennart Bossu for what's sure to be a monumental guest DJ visit.
This week on GIMME METAL TV:
Withered Live Performance – Tortured blackened death metal outfit Withered will bring their phenomenal livestream performance from last year to GIMME METAL TV! Join the GIMME METAL community in welcoming the members to the Live Chat during this crushing set. And for even more Withered action, tune in to the replay of their recent guest DJ special at 9:00pm ET / 6:00pm PT.
Between The Lines Vinyl Club Spotlight w/ YOB – Did you miss Jim Santanella's engrossing interview with YOB's Mike Scheidt last week? Fear not as the video edition of the interview will air on GIMME METAL TV with Santanella typing along in the Live Chat! Come see how much fun this one was and check out the GIMME METAL Vinyl Club release of Yob's critically adored Clearing The Path To Ascend in a GIMME METAL exclusive variant at THIS LOCATION.
Upcoming on GIMME METAL:
7/19 Fulci
7/21 Bangers And Mosh
7/21 Memoriam
7/22 Crypta
7/23 Tee Pee Records Label Special
7/27 Ophidian I
7/28 Ingested
7/29 Wizardthrone
7/30 No Clean Singing Site Special
8/02 Gost
8/03 King Fowley
8/10 Trial
8/14 High Tone Son Of A Bitch
8/17 Possessed
8/18 Hooded Menace
8/20 Wolves In The Throne Room
8/21 Full Terror Assault Festival Preview
8/24 King Woman
8/27 Wormwitch
9/17 A Pale Horse Named Death
9/22 Wraith
9/24 Cannabis Corpse
10/01 Ghost Cult
10/13 Exhumed Tour Preview on Malpractice
Don't miss it! Visit GIMME METAL: http://gimmemetal.com.
About GIMME METAL:
Founded by digital music veterans from Apple Music, Google Play, Beats Music, and Napster, parent company GIMME Radio builds highly engaged communities for the passionate fan on a genre-by-genre basis. The company launched its first community in June of 2017: the world's first 24/7 metal-focused service. Fans tune in to hear world class DJs playing metal they can't hear anywhere else – for free. The GIMME METAL app and streaming radio service allows the fans and the DJs/artists to communicate directly with one another in a live feed, in real-time, while they listen. Its roster of 70-plus DJs includes Dave Mustaine of Megadeth, Jessica Pimentel, star of Orange Is The New Black, Brian Posehn, and Randy Blythe of Lamb Of God, among many others.
http://gimmemetal.com
http://www.facebook.com/gimmemetal
http://twitter.com/gimmeradio
http://www.instagram.com/gimmeradio