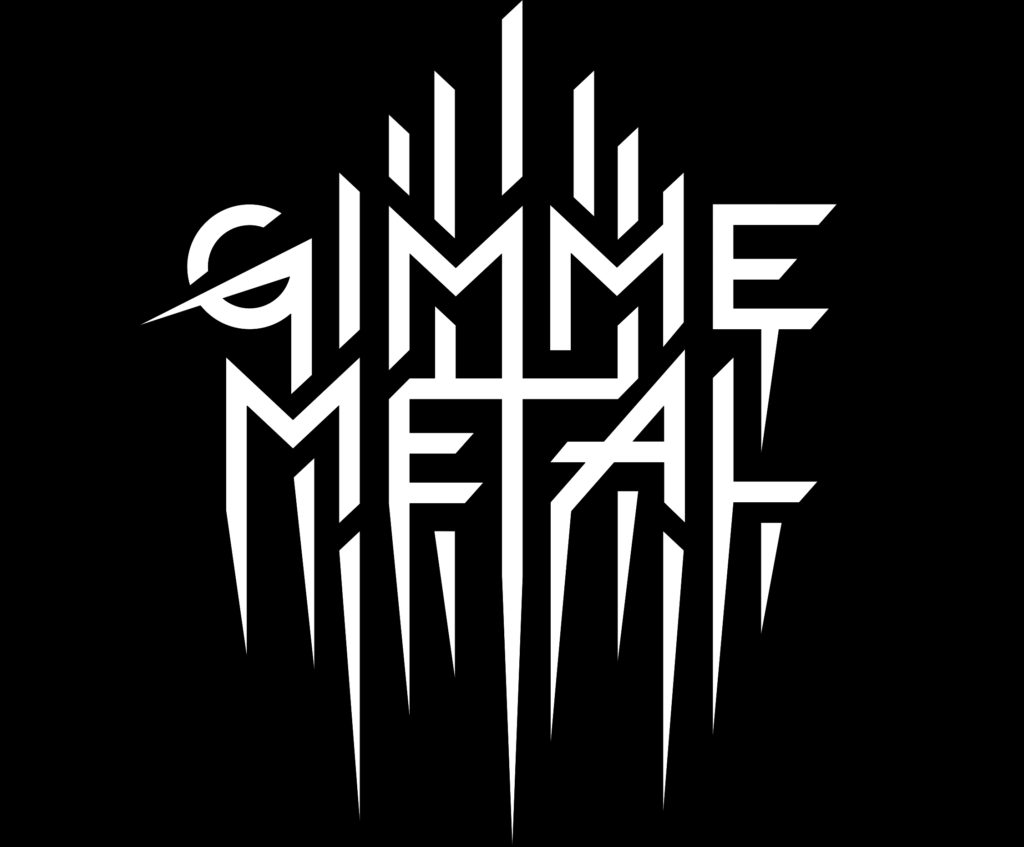 Each week, GIMME METAL publishes its radio chart listing the top 40 tracks played on the station. Already the best metal discovery service online, the GIMME METAL chart is a powerful tool for listeners, labels, and artists for staying up to date on the best new metal released by established greats and up-and-coming underdogs, all handpicked by GIMME's knowledgeable DJ roster and editorial team.
GIMME METAL Chart – August 30th, 2021:
Carcass – "Dance of Ixtab (Psychopomp & Circumstances March No. 1)"
Fetid Zombie – "Beyond Andromeda"
Deafheaven – "In Blur"
Hjelvik – "Synkverving"
Sepultura – "Apes Of God"
Portrait – "Curtains"
Wormwitch – "Hammer Of The Underworld"
King Woman – "Boghz"
Ruin – "Slow Degradation"
Teeth – "Dreamless Hieroglyphs"
Worm Shepherd – "Ov Sword And Nail"
Full Of Hell – "Industrial Messiah Complex"
Dream Theater – "The Alien"
Hooded Menace – "Those Who Absorb The Night"
Robots Of The Ancient World – "Out Of The Gallows"
Mordred – "Smash Goes The Bottle"
Benighted – "A Personified Evil"
Erdve – "Votis"
Carnifex – "Slit Wrist Savior"
Creeping Death – "The Edge Of Existence"
Click HERE for the full Top 40 List.
This week on GIMME METAL Radio:
Michael Alago Guest DJ Special – Michael Alago spent the mid-1970s as a denizen of Max's and CBGB, revelling in newfound musical freedom and how it related to him as a gay Latino kid growing up in Brooklyn. He started a Dead Boys fanclub and grew into a downtown music scene fixture, eventually booking gigs at The Ritz. He then found himself ascending to an A&R position at Elektra ultimately signing Metallica to the label, as well as working with countless other legends. Drew Stone's 2017 documentary film Who The F*** Is That Guy? chronicles Alago's travels, trials, new resurgence in life, and his outlook. GIMME METAL is pleased to welcome Alago back to the DJ seat (with his usual star-studded array of guest IDs)! Airs TODAY, Monday, August 30th at 11:00am ET/8:00am PT with rei-airings Friday, September 3rd at 9:00pm ET / 6:00pm PT and Tuesday, September 7th at 7:00pm ET/3:00pm PT.
GIMME 5 with DJ Jet – Jet's monthly spotlights and interviews roll on. This month she catches up with Carnifex (World War X), The Absence (Coffinized), Carcass (Torn Arteries), Nunslaughter (Red Is The Color Of Ripping Death), and Portrait (At One With None). Don't miss it!
Rivers Of Nihil Guest DJ Special – Reading, Pennsylvania's Rivers Of Nihil have never fit neatly into a box, but with 2018's Where Owls Know My Name, they transcended all labels applied to them. Returning with The Work, set for release next month via Metal Blade Records, they've forged further into new territory, delivering an album that is as cerebral as it is visceral, and that covers a staggering sonic range, definitively placing them in a category of their own. Join drummer Jared Klein for a very special DJ takeover and get in on the live chat!
Mordred Guest DJ Special – Mordred was formed in 1984 as the Bay Area thrash scene was rising to global prominence. While their precise style of power metal riffing was no different from that of other Bay Area stars such as Testament and Forbidden, the band distinguished themselves thanks to their uncommon use of upfront bass work and integration of /funk and hip-hop influences, even dropping in some bonafide turntablism. In fact, their 1989 debut, Fools Game, contained a cover of Rick James' funk classic "Superfreak," featuring scratches courtesy of DJ Aaron (Pause) Vaughn. Mordred's recently issued The Dark Parade full-length, out on M-Theory Audio, is their first album in 25 years, and first since their 2013 reunion. The record showcases the band's revitalized energy as well as their classic sound. GIMME is pleased to welcome guitarist Danny White and bassist Art Liboon to the DJ console. Join them in the chat!
Deafheaven Guest DJ Special – For the past ten years, the seminal San Francisco band Deafheaven has been driven by evolution and innovation within themselves and their respective genres. With their Infinite Granite full-length recently released via Sargent House, the band embarks on a new chapter of defiant beauty. Utilizing an ethereality and atmosphere of heightened emotion via more sublime and cerebral avenues, Deafheaven are quite different here, yet no less overpowering. Infinite Granite is a dazzling display, taking the listener into new terrain with a combination of George Clarke's unfettered vocals and the distinct blackgaze sound that sends them to the stratosphere. GIMME is very pleased to welcome guitarist Shiv Mehra and drummer Daniel Tracy to the DJ seat next week.
Upcoming on GIMME METAL Radio:
9/08 Ruin
9/13 Torche
9/14 Witch Vomit
9/17 No Clean Singing
9/18 A Pale Horse Named Death
9/21 Criminal
9/22 Wraith
9/24 Cannabis Corpse
9/27 Chrome Waves
9/28 Alien Weaponry
9/29 Fucked Up
9/30 Bangers And Mosh
10/01 Ghost Cult
10/01 Autopsy
10/02 Green Lung
10/05 Karl Willetts/Memoriam/Bolt Thrower
10/06 Full Of Hell
10/07 Enslaved
10/11 Order (Anders Odden from Cadaver/Kjetil Haraldsson from Mayhem)
10/13 Exhumed Tour Preview on Malpractice
10/13 Creeping Death
10/15 Witchcryer
10/19 Bastarður
10/20 Alcatrazz
10/22 Robots Of the Ancient World
10/26 Twelve Foot Ninja
10/27 Archspire
10/29 Armored Saint
11/03 Lucifer
11/05 Khemmis
11/10 Necrofier
Don't miss it! Visit GIMME METAL: http://gimmemetal.com.About GIMME METAL:
Founded by digital music veterans from Apple Music, Google Play, Beats Music, and Napster, parent company GIMME Radio builds highly engaged communities for the passionate fan on a genre-by-genre basis. The company launched its first community in June of 2017: the world's first 24/7 metal-focused service. Fans tune in to hear world class DJs playing metal they can't hear anywhere else – for free. The GIMME METAL app and streaming radio service allows the fans and the DJs/artists to communicate directly with one another in a live feed, in real-time, while they listen. Its roster of 70-plus DJs includes Dave Mustaine of Megadeth, Jessica Pimentel, star of Orange Is The New Black, Brian Posehn, and Randy Blythe of Lamb Of God, among many others.
http://gimmemetal.com
http://www.facebook.com/gimmemetal
http://twitter.com/gimmeradio
http://www.instagram.com/gimmeradio