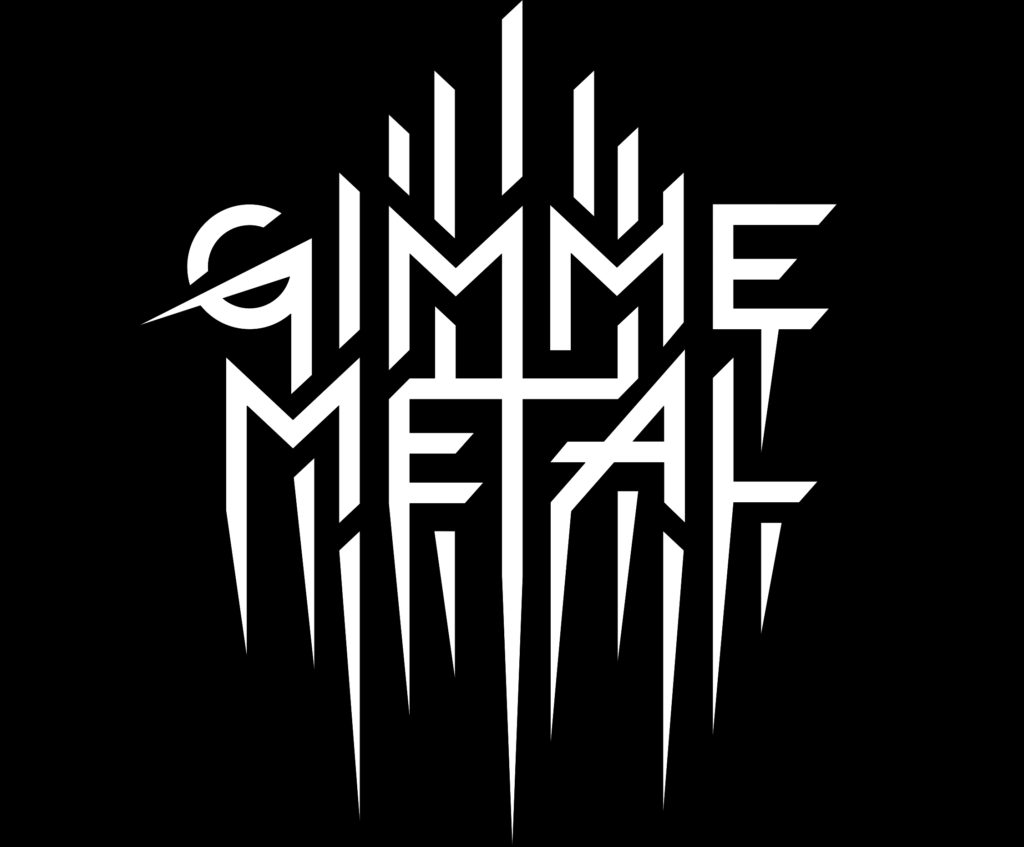 Each week GIMME METAL publishes its radio chart listing the top 40 tracks played on the station for the week. Already the best metal discovery service online, the GIMME METAL chart is a powerful tool for listeners, labels, and artists for staying up to date on the best new metal released by established greats and up-and-coming underdogs, all handpicked by GIMME's knowledgeable DJ roster and editorial team.
GIMME METAL Chart – July 10th, 2020:
Primitive Man – "The Lifer"
Imperial Triumphant – "Rotted Futures"
Inter Arma – "Purple Rain"
Necrot – "Asleep Forever"
Stonebirds – "Only God"
Spirit Possession – "Spirit Possession"
Spirit Adrift – "I Think Of Demons"
Terminal Nation – "Holocene Extinction"
Goatsnake – "Breakfast With The King"
Brujeria – "Covid-666"
Click HERE for the full Top 40 List.
Upcoming Shows on GIMME METAL: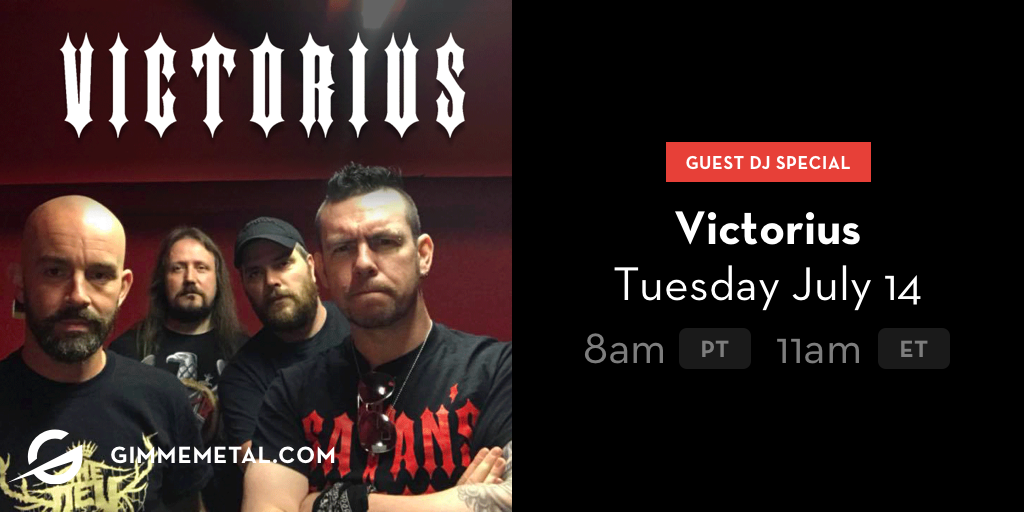 Victorius Guest DJ Special: Tuesday 7/14 at 11:00am EST / 8:00am PST – A NWOBHM/thrash- nspired band hailing from Dundee and Glasgow, Victorius launched in 2006 and quickly made their way through the Scottish ranks, playing venues up and down the country and developing a solid fan base while supporting acts such as 3 Inches Of Blood, Skid Row, and Paradise Lost. After years of lineup changes and shapeshifting, they reconvened in 2016 and continue their march forward. Welcome Victorius for a guest DJ special! And please utilize the tipjar to help support GIMME METAL's friends off the road.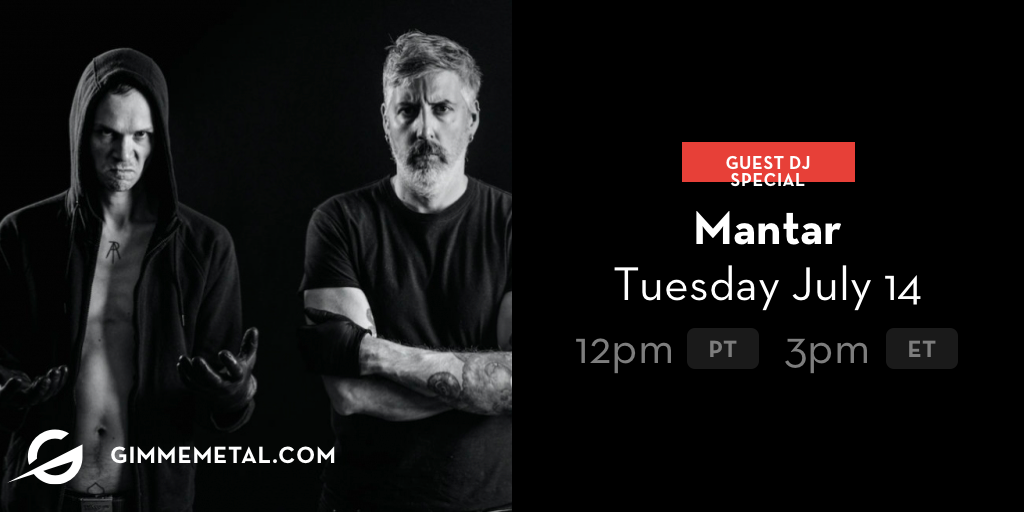 Mantar Guest DJ Special: Tuesday 7/14 at 3:00pm EST / 12:00pm PST – Over a span of just five years, Northern Germany's destructive duo Mantar have recorded three studio albums, a live record, an EP, and have toured the world. Now the duo have decided to showcase their musical roots with a DIY covers album of their biggest influences. Grungetown Hooligans II finds Mantar taking on covers by Babes In Toyland, 7 Year Bitch, L7, Sonic Youth, The Jesus Lizard, Mudhoney, Mazzy Star, and others of the era. Hanno from Mantar guest spins some of those faves in addition to a stellar selection of metal tracks. Don't miss it!
Exciter Guest DJ Special: Wednesday 7/15 at 1:00pm EST / 10:00am PST – Formed in Ottawa, Ontario in 1978, Exciter have staked their claim as true godfathers of speed and thrash metal, evolving through many phases over the years but still actively ruling with a dedicated foundation of fans. Founding bassist Allan Johnson and guitarist Daniel Dekay take over the GIMME METAL DJ console this coming Wednesday with a killer selection of songs in tow you won't want to miss.
Fit For An Autopsy Guest DJ Special: Friday 7/17 3:00pm EST/12:00pm PST – Born in Jersey City, New Jersey in 2008, Fit For An Autopsy's inimitable deathcore attack has taken them around the world and over five LP releases, the latest of which is The Sea Of Tragic Beasts (Nuclear Blast). As a six-piece unit, the band pulls no punches in their relentless, socially-conscious assault, blending genres with an impressive range of sounds, all the time full of fire and fury. GIMME METAL welcomes bassist Peter Spinazola for a guest DJ session next Friday!
Don't miss it! Visit http://www.gimmemetal.com.
Coming Soon On GIMME METAL:
Watain 7/20
Temple Of Void – 7/22
Kall 7/23
Khthoniik Cerviiks 7/24
Necrot show #3 7/29
Chepang 7/30
Pallbearer 7/31
Michael Alago 8/03
Okkultokrati 8/03
Imperial Triumphant 8/7
Valdrin 8/10
Cytotoxin 8/12
No Clean Singing site 8/17
Primitive Man 8/18
Pyrrhon 8/26
Gruesome 9/08
Venom Prison 10/2
Hellripper 10/9
About GIMME METAL:
Founded by digital music veterans from Apple Music, Google Play, Beats Music, and Napster, parent company Gimme Radio builds highly engaged communities for the passionate fan on a genre-by-genre basis. The company launched its first community in June of 2017: the world's first 24/7 metal-focused service. Fans tune in to hear world class DJs playing metal they can't hear anywhere else – for free. The GIMME METAL app and streaming radio service allows the fans and the DJs/artists to communicate directly with one another in a live feed, in real-time, while they listen. Its roster of 70-plus DJs includes Dave Mustaine of Megadeth, Jessica Pimentel, star of Orange Is The New Black, Brian Posehn, and Randy Blythe of Lamb Of God among many others.
http://gimmemetal.com
http://www.facebook.com/gimmemetal
http://twitter.com/gimmeradio
http://www.instagram.com/gimmeradio