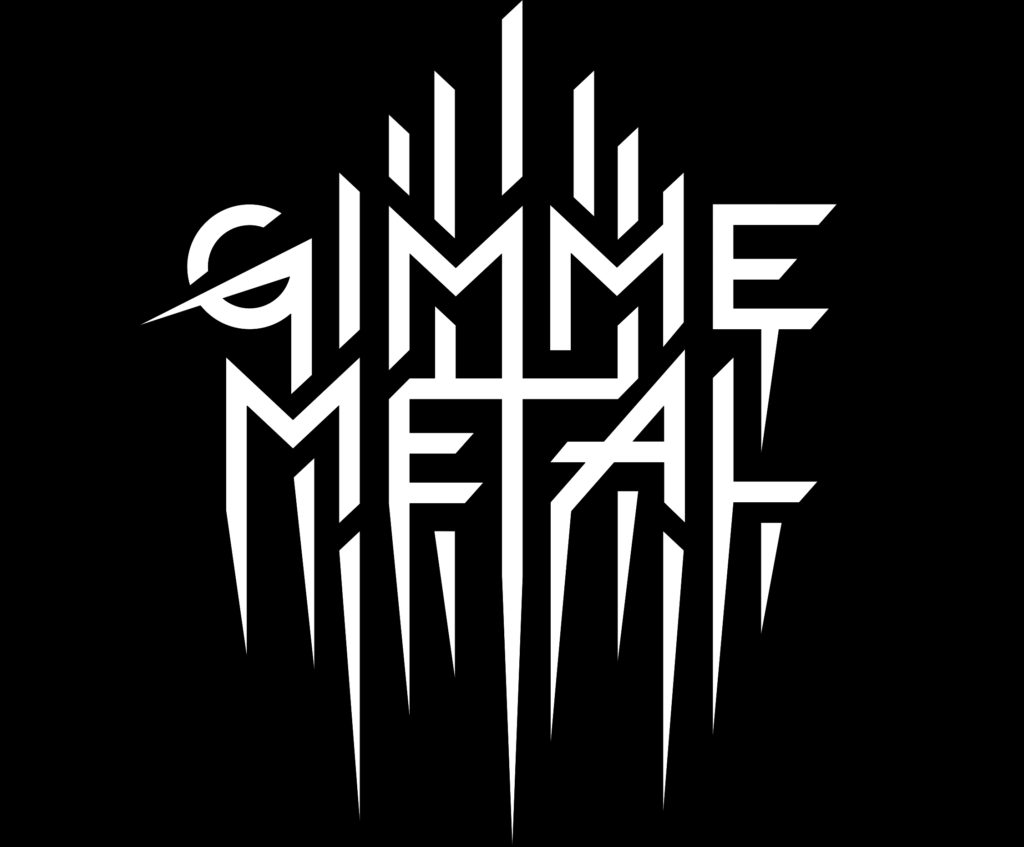 Each week GIMME METAL publishes its radio chart listing the top 40 tracks played on the station for the week. Already the best metal discovery service online, the GIMME METAL chart is a powerful tool for listeners, labels, and artists for staying up to date on the best new metal released by established greats and up-and-coming underdogs, all handpicked by GIMME's knowledgeable DJ roster and editorial team.
GIMME METAL Chart – July 31st, 2020:
Skeletal Remains – "Illusive Divinity"
Undeath – "Lesions Of A Different Kind"
Pallbearer – "Forgotten Days"
Pig Destroyer – "The Cavalry"
Temple Of Void – "Leave The Light Behind"
Full Of Hell – "Language Of Molten Cherubs"
Kataklysm – "The Killshot"
Enslaved – "Jettegryta"
Ingested – "Dead Seraphic Forms"
Lantern – "Strange Nebula"
Click HERE for the full Top 40 List.
Upcoming Shows on GIMME METAL: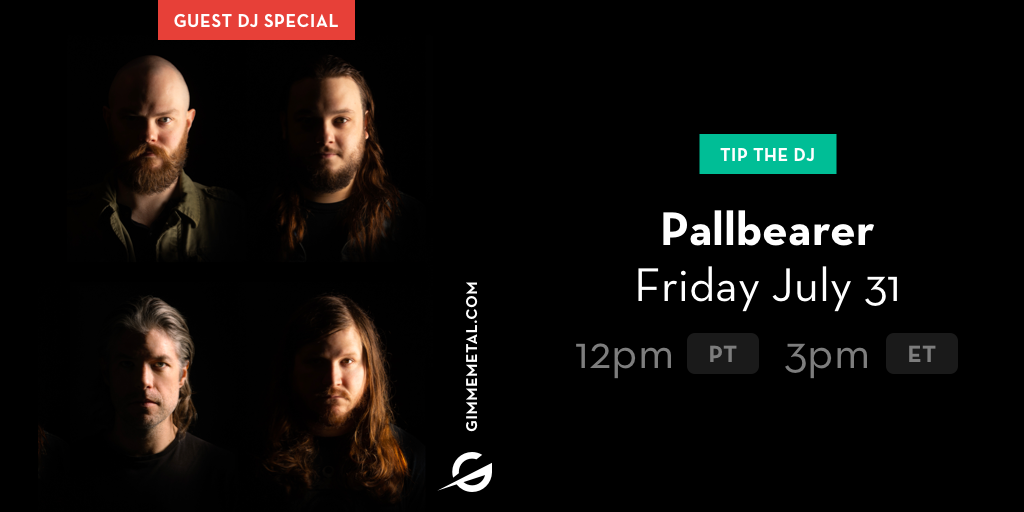 Pallbearer Guest DJ Special: Friday 7/31 at 3:00pm EST / 12:00pm PST – GIMME METAL is pleased to welcome Pallbearer's Brett Campbell and Joseph D. Rowland to the console today! The band will release new album, Forgotten Days, this October via Nuclear Blast. Carefully plotted throughout 2019, the quartet's fourth long-player eschews the compositional maximalism that hoisted predecessor Heartless aloft with the heaviest grooves and the most visceral hooks to come out of Arkansans to date. Spread across eight towering tracks, Forgotten Days sees Pallbearer embracing their roots again, but this time with a doom-infused metallic spark that's both infectious and transcendent. This album is everything a Pallbearer fan could love; raw and riveting evolution, filled with emotion, and the unique downcast exuberance that has defined the band's storied career.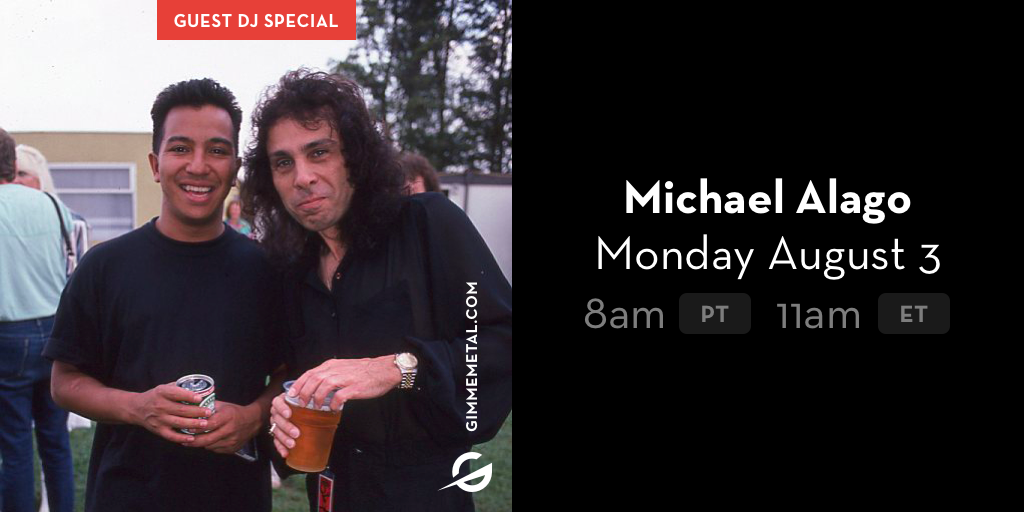 Michael Alago Guest DJ Special: Monday 8/03 at 11:00am EST / 8:00am PST – Michael Alago spent the mid-1970s as a denizen of Max's and CBGB, revelling in newfound musical freedom and how it related to him as a gay Latino kid growing up in Brooklyn. He started a Dead Boys fanclub and grew into a downtown music scene fixture, eventually booking gigs at The Ritz. He then found himself ascending to an A&R position at Elektra ultimately signing Metallica to the label, as well as working with countless other legends. Drew Stone's 2017 documentary film Who The F*** Is That Guy? chronicles Alago's travels, trials, new resurgence in life, and his outlook.
Okkultokrati Guest DJ Special: Monday 8/03 at 3:00pm EST / 12:00pm PST – Hailing from Oslo, Norway, Okkultokrati makes it their business to tear apart the rock 'n' roll guidebook and mash it in to vicious combat music for fans of punk, d-beat, black metal, and generally anyone with a penchant for unsavory anthems delivered with inimitable attitude. They've earned a ferocious reputation for siphoning elements of disparate genres into their toxic, distorted brew, a trait that can be observed across the whole of the Black Hole Crew collective encompassing Haust, Dark Times, Blood Suckers, Drugged SS, and others. Once the sheer slamming force of their tunes has sunk in, the iconoclastic quintet has a tendency to pull the rug from under the whole contraption, sending their tracks tumbling into experimental and industrial forays that further their capacity to ensnare the listener in their bear trap. After you listen, check out their new Southern Lord release La Ilden Lyse.
Imperial Triumphant Guest DJ Special: Friday 8/07 at 3:00pm EST / 12:00pm PST – Alphaville is the latest from New York's Imperial Triumphant who once again prove their matchless technical excellence and breathtaking musical craftsmanship. The band describes the production as, "a record designed to be slowly and sensationally unfurled by the listener. It is a very dense and challenging environment we place you in. However, every track, transition, word, and note has been scrutinized over to ensure the most rewarding experience." Check out the amazing packaging art from illustrator Zbigniew M. Bielak, pick it up at shop.gimmeradio.com and join vocalist/guitarist Zachary Ilya Ezrin for the band's return to the guest DJ booth next Friday.
Don't miss it! Visit http://www.gimmemetal.com.
Coming Soon On GIMME METAL:
Valdrin 8/10
Dark Descent label special 8/12
Ingested DJ show #2 8/14
Psycho Las Vegas 2019 Revisited w/ interviews 8/15
No Clean Singing site 8/17
Primitive Man 8/18
Skeleton 8/21
Trial 8/24
Pyrrhon 8/26
Knucklebonz 8/27
Moon Destroys 8/29
Carach Angren 8/31
King Fowley 9/04
Glassing 9/05
Intoxicated 9/09
Raven 9/18
Exciter 9/24
Venom Prison 10/02
Hellripper 10/09
GWAR 10/16
About GIMME METAL:
Founded by digital music veterans from Apple Music, Google Play, Beats Music, and Napster, parent company Gimme Radio builds highly engaged communities for the passionate fan on a genre-by-genre basis. The company launched its first community in June of 2017: the world's first 24/7 metal-focused service. Fans tune in to hear world class DJs playing metal they can't hear anywhere else – for free. The GIMME METAL app and streaming radio service allows the fans and the DJs/artists to communicate directly with one another in a live feed, in real-time, while they listen. Its roster of 70-plus DJs includes Dave Mustaine of Megadeth, Jessica Pimentel, star of Orange Is The New Black, Brian Posehn, and Randy Blythe of Lamb Of God among many others.
http://gimmemetal.com
http://www.facebook.com/gimmemetal
http://twitter.com/gimmeradio
http://www.instagram.com/gimmeradio