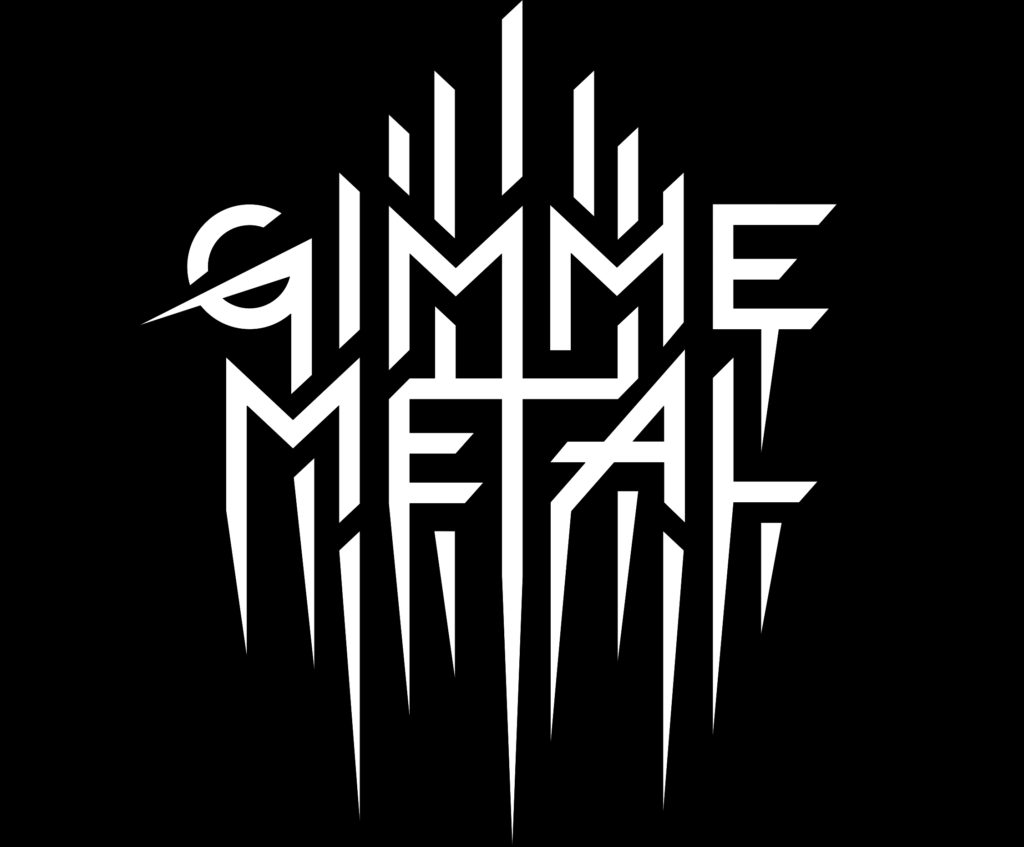 Each week, GIMME METAL publishes its radio chart listing the top 40 tracks played on the station. Already the best metal discovery service online, the GIMME METAL chart is a powerful tool for listeners, labels, and artists for staying up to date on the best new metal released by established greats and up-and-coming underdogs, all handpicked by GIMME's knowledgeable DJ roster and editorial team.
GIMME METAL Chart – September 4, 2020:
1. Incantation – "Entrails Of The Hag Queen"
2. Mr. Bungle – "Raping Your Mind"
3. Spirit Adrift – "Harmony Of The Spheres"
4. Vio-lence – "California Ãœber Alles"
5. Enslaved – "Homebound"
6. Plague Years – "Incantation"
7. Duma – "Lionsblood"
8. Necrot – "Your Hell'
9. Atramentus – "Stygian II: In Ageless Slumber"
10. Skeletal Remains – "Congregation Of Flesh"
Click HERE for the full Top 40 List.
Upcoming Shows on GIMME METAL: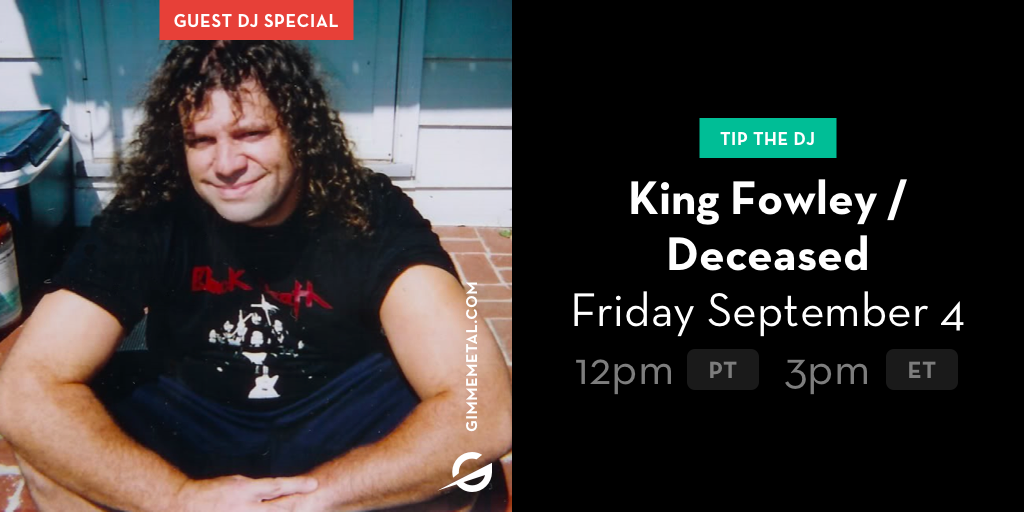 Deceased Guest DJ Special – Deceased's founding mainman King Fowley is a metal lifer, and one who's escaped death on multiple occasions (see his autobiography Stay Ugly for one rollercoaster ride of rock history). A truly respected warrior in the world of metal and a larger-than-life character, GIMME METAL is honored to have Fowley host his own episode. The show comes on the heels of an all-covers Deceased release called Rotten To The Core 2 (The Nightmare Continues). Hear the band's take on everything from the Buzzcocks to Cryptic Slaughter to Die Kreuzen. All hail King Fowley! And please utilize the tip jar to help all our musical friends sidelined from touring activity.
Glassing Guest DJ Special – On their second LP Spotted Horse, Austin, Texas trio Glassing weaves together layers upon layers of dense textures, swirling blastbeats, and looming atmospheres. The band excels at the art of organized chaos through sound and blend elements of black metal and post-hardcore with ambient explorations, dream-pop sensibilities and grinding walls of sound that defy categorization. GIMME METAL is pleased to welcome the band to the guest DJ chair.
The Atomic Bitchwax Guest DJ Special – Since the mid '90s, New Jersey's heaviest rock export has undoubtedly been The Atomic Bitchwax, comprised fully of past and present Monster Magnet members bassist/singer Chris Kosnik, drummer Bob Pantella, and guitarist Garrett Sweeny. The band has perfected its unique style of hard rock that High Times Magazine appropriately dubbed "thunder-boogie," and as of 2020 have gigged over 1500 times worldwide. The trio will be releasing their latest LP, Scorpio, via Tee Pee Records. In the meantime, Pantella will take over the GIMME METAL airwaves.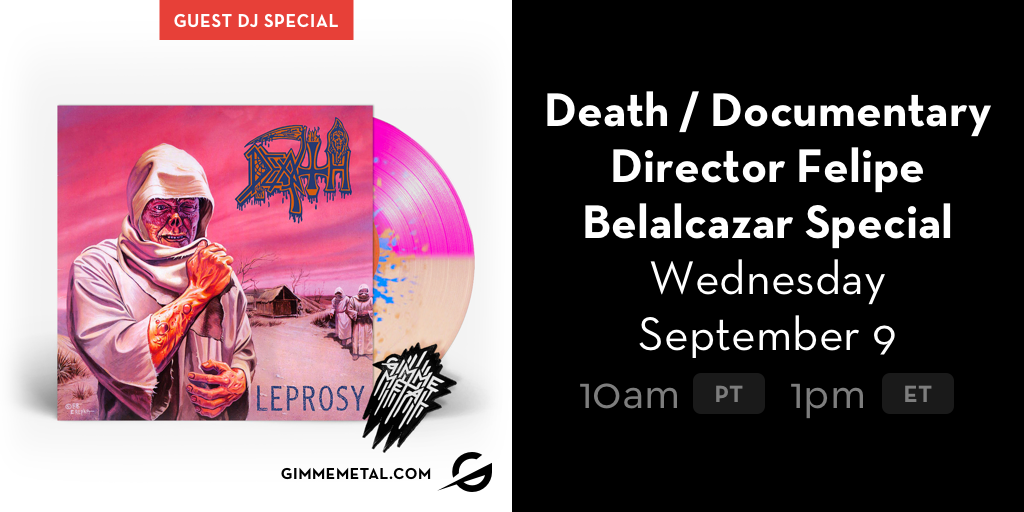 Death Guest DJ Special With Documentarian Felipe Belalcazar – To celebrate the GIMME METAL Vinyl Club exclusive repressing of Death's 1988 classic Leprosy LP, the station offers up a special episode focused on the Florida death metal godfathers and their legacy. This episode features the band's documentary director Felipe Belalcazar, creator of 2016 film Death By Metal, and will include two solid hours of personal insights, interview clips, and Death rarities!
Intoxicated Guest DJ Special – Quite the saga behind Florida destroyers Intoxicated! When Obituary went on hiatus, Donald Tardy played with Intoxicated for nearly four years. During that time, Tardy was approached by Andrew W.K. to join his band and in turn, all of the Intoxicated members were hired to be Andrew's backing band. Thus, Intoxicated went dormant. Until now! Celebrating their new Walled EP, out now on Seeing Red, we've got the band raging for a guest DJ special!
Expander Guest DJ Special – Dystopian to say the least, Austin's Expander reflects society's stamp-down by mechanized violence, hard-at-nails riffage whipping around robotic industrial rhythms and echoplexed vocal oppression. They've also got a GIMME special where they regale us in some sure-to-be-throttling musical selections. And don't forget to dig into their new Neuropunk Boostergang full-length out now on Profound Lore.
Upcoming Shows on GIMME METAL:
Cult Of Lilith 9/14
Will Carroll all-Death show 9/14
Jon Wiederhorn's Metallography look at Death's Scream Bloody Gore LP 9/16
Obsidian Kingdom 9/16
Raven 9/18
Witching 9/19
Uniform 9/21
Transcending Records 9/22
Skeletal Remains 9/24
Anaal Nathrakh 9/25
Michael Alago 9/28
Undeath 9/28
KnuckleBonz 9/29
Incantation 9/30
Venom Prison 10/02
Exciter 10/05
Goatwhore 10/07
Hellripper 10/09
Geld 10/15
GWAR 10/16
Enterprise Earth 10/19
No Clean Singing site special 10/28
Enslaved 10/30
Possessed 11/06
Don't miss it! Visit GIMME METAL: http://gimmemetal.com.
About GIMME METAL:
Founded by digital music veterans from Apple Music, Google Play, Beats Music, and Napster, parent company Gimme Radio builds highly engaged communities for the passionate fan on a genre-by-genre basis. The company launched its first community in June of 2017: the world's first 24/7 metal-focused service. Fans tune in to hear world class DJs playing metal they can't hear anywhere else – for free. The GIMME METAL app and streaming radio service allows the fans and the DJs/artists to communicate directly with one another in a live feed, in real-time, while they listen. Its roster of 70-plus DJs includes Dave Mustaine of Megadeth, Jessica Pimentel, star of Orange Is The New Black, Brian Posehn, and Randy Blythe of Lamb Of God among many others.
http://gimmemetal.com
http://www.facebook.com/gimmemetal
http://twitter.com/gimmeradio
http://www.instagram.com/gimmeradio