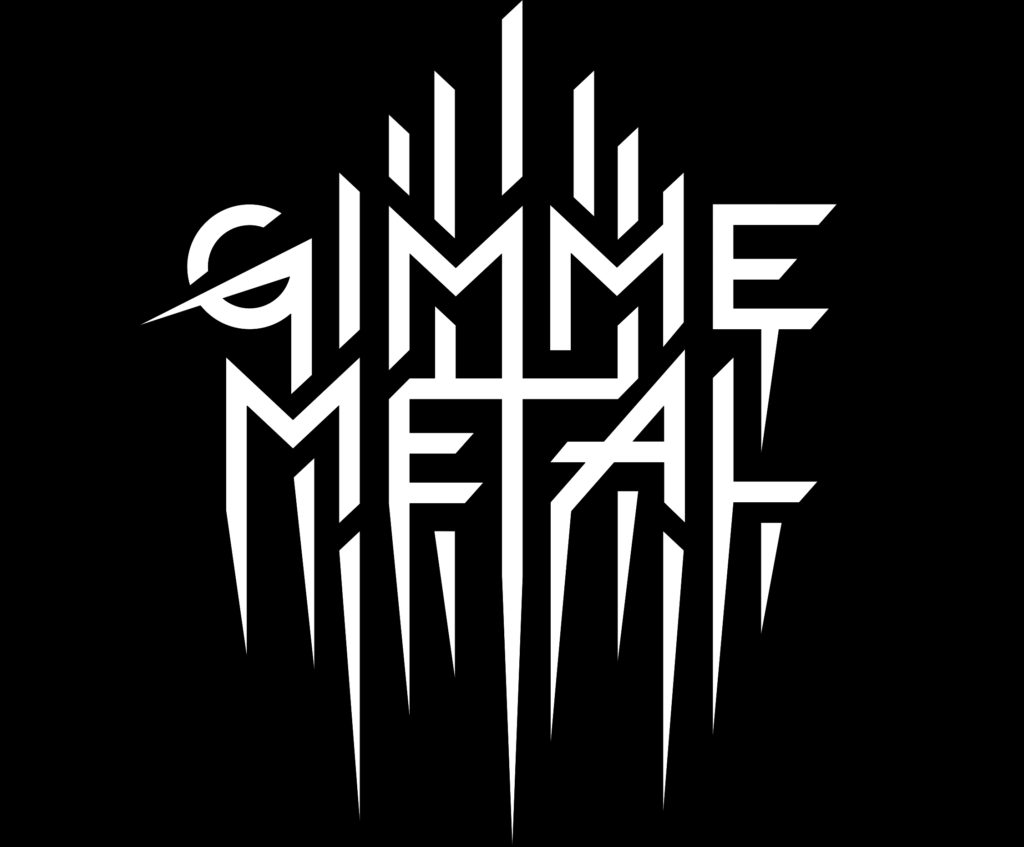 Each week, GIMME METAL publishes its radio chart listing the top 40 tracks played on the station. Already the best metal discovery service online, the GIMME METAL chart is a powerful tool for listeners, labels, and artists for staying up to date on the best new metal released by established greats and up-and-coming underdogs, all handpicked by GIMME's knowledgeable DJ roster and editorial team
GIMME METAL Chart – August 23rd, 2021:
Deafheaven – "In Blue"
Iron Maiden – "Writing On The Wall"
Wolves In The Throne Room – "Primal Chasm (Gift Of Fire)"
Spirit Adrift – "Wake Up"
Rivers Of Nihil – "Clean"
Dee Snider – "Down But Never Out"
Our Place Of Worship Is Silence – "Covenant Of The Fallen"
Alien Weaponry – "Buried Underground"
Succumb – "Okeanos"
Ruin – "Slow Degradation"
Wizardthrone – "Black Hole Quantum Thermodynamics"
Internal Bleeding – "Overthrow Creation"
Craven Idol – "Venomous Rites"
Full Of Hell – "Industrial Messiah Complex"
Wraith – "Cloaked In Black"
Wormwitch – "Hammer Of The Underworld"
Portrait – "Curtains"
Destruction – "Death Trap (Live)"
Robots Of The Ancient World – "Out Of The Gallows"
Guns N' Roses – "Absurd"
Click HERE for the full Top 40 List.
This week on GIMME METAL Radio: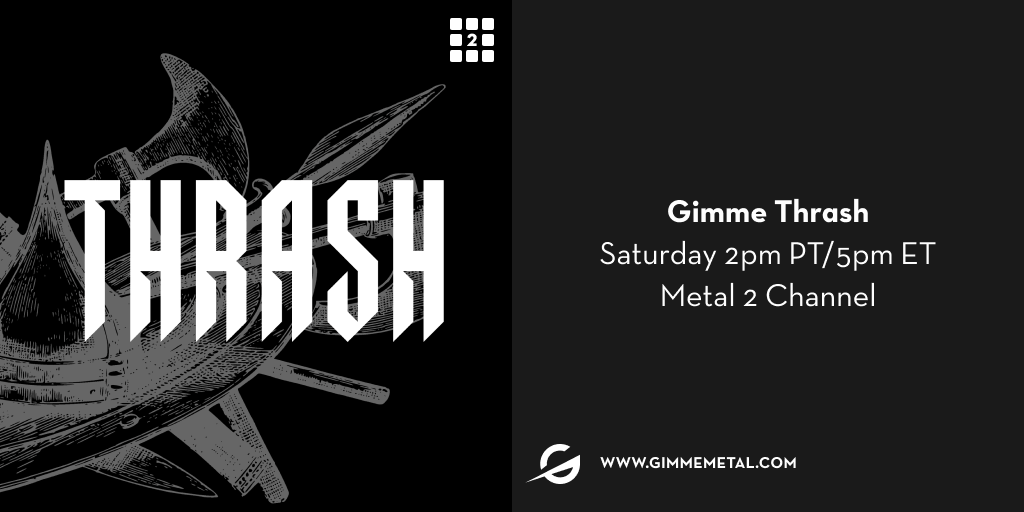 GIMME METAL 2 Channel Welcomes Weekly Episodes Of GIMME Thrash – Necks, what are they good for? Holding your head to your shoulders! The GIMME Thrash weekly experience on GIMME METAL 2 is here to liberate those shoulders of said neck. Brutalist thrash/speed selections in a constant tornado of roundabout rotation curated by the genius minds of Marco Durepos (@IcedEarth_Marco), Bri, Maria Popova (@FÄNGhorria), and Erundina Artidiello (@Bluevoivod). Dig in every Saturday at 5:00pm ET / 2:00pm PT.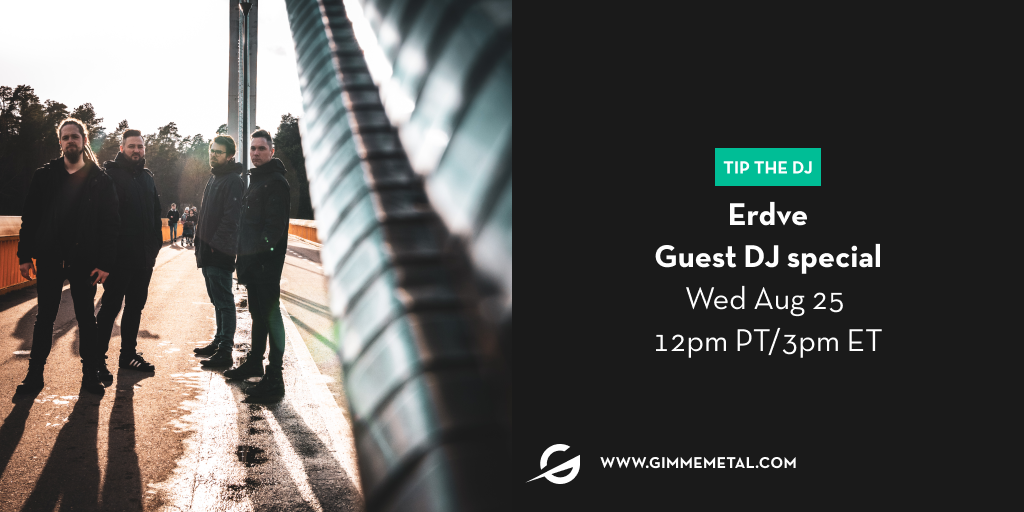 Erdve Guest DJ Special – Experimental sludge outfit Erdve unleashed their new album Savigaila via Season Of Mist last month. Crushing insanity drips atmospherically out of every crack of the record, toying with elements from hardcore, sludge, and black metal. When Erdve formed in the Lithuanian capital of Vilnius in 2016, the band had a clear aesthetic vision of creating a unique heavy sound that experimented with elements from hardcore, sludge, and black metal – yet was not bound by any unwritten "rules" surrounding those genres. Members had already been active in their local scene and performed in various acts such as Nyksta, Sraigés Efektas, and Spirale. A self-made tape version of their debut made its rounds in underground circles and the Lithuanians received the rare honour of being picked straight out of the dreaded demo pile by virtue of their musical strength and compelling quality. Savigaila, which translates as "self-pity," revolves around overcoming the unsettling challenges of reality. GIMME METAL is happy to welcome the band for their first ever DJ takeover!
Wormwitch Guest DJ Special – Stacked full of grandiose melody, tempered by true organic heavy metal anthems, Wormwitch's latest full-length Wolf Hex is a modern occult, future classic. Distinctly Canadian, distinctly diabolical, and distinctly Wormwitch, the ten-track album seethes with visceral blackened death metal delivered at a relentless pace, conjuring mysticism and magick at every turn. In the midst of a full US tour (see their Facebook page) Wormwitch takes pause to craft two hours of faves for GIMME METAL. Don't miss it!
Upcoming on GIMME METAL Radio:
8/30 Michael Alago
8/31 Green Lung
8/31 GIMME 5 w/ DJ Jet interviewing Carnifex, The Absence, Carcass, Nunslaughter, Portrait
9/01 Rivers Of Nihil
9/02 Mordred
9/07 Robots Of the Ancient World
9/08 Ruin
9/13 Torche
9/14 Witch Vomit
9/15 Autopsy
9/15 Southern Lord Label Special
9/18 A Pale Horse Named Death
9/21 Criminal
9/22 Wraith
9/24 Cannabis Corpse
9/27 Chrome Waves
9/28 Alien Weaponry
9/29 Fucked Up
9/30 Bangers And Mosh
10/01 Ghost Cult
10/01 Autopsy
10/05 Karl Willetts/Memoriam/Bolt Thrower
10/06 Full Of Hell
10/07 Enslaved
10/11 Order (Anders Odden from Cadaver/Kjetil Haraldsson from Mayhem)
10/13 Exhumed Tour Preview on Malpractice
10/13 Creeping Death
10/15 Witchcryer
10/20 Alcatrazz
10/27 Archspire
10/29 Armored Saint
11/03 Lucifer
11/05 Khemmis
Don't miss it! Visit GIMME METAL: http://gimmemetal.com.
About GIMME METAL:
Founded by digital music veterans from Apple Music, Google Play, Beats Music, and Napster, parent company GIMME Radio builds highly engaged communities for the passionate fan on a genre-by-genre basis. The company launched its first community in June of 2017: the world's first 24/7 metal-focused service. Fans tune in to hear world class DJs playing metal they can't hear anywhere else – for free. The GIMME METAL app and streaming radio service allows the fans and the DJs/artists to communicate directly with one another in a live feed, in real-time, while they listen. Its roster of 70-plus DJs includes Dave Mustaine of Megadeth, Jessica Pimentel, star of Orange Is The New Black, Brian Posehn, and Randy Blythe of Lamb Of God, among many others.
http://gimmemetal.com
http://www.facebook.com/gimmemetal
http://twitter.com/gimmeradio
http://www.instagram.com/gimmeradio