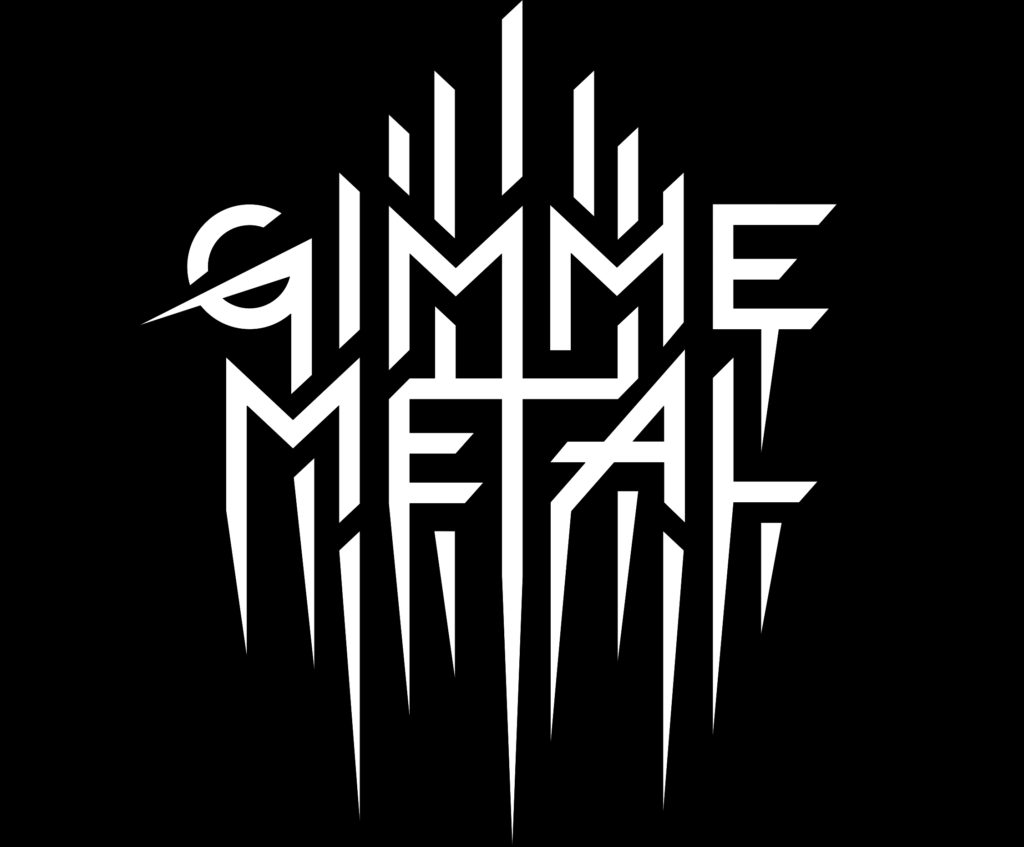 Each week, GIMME METAL publishes its radio chart listing the top 40 tracks played on the station. Already the best metal discovery service online, the GIMME METAL chart is a powerful tool for listeners, labels, and artists for staying up to date on the best new metal released by established greats and up-and-coming underdogs, all handpicked by GIMME's knowledgeable DJ roster and editorial team.
GIMME METAL Chart – September 20th, 2021:
Carcass – "Dance Of Ixtab (Psychopomp & Circumstances March No. 1)"
Rivers Of Nihil – "Focus"
Blood Red Throne – "6:7"
Aborted – "Drag Me To Hell"
Antichrist Siege Machine – "Unleashed Hostility"
Enslaved – "Caravans To The Outer Worlds"
Witch Vomit – "Necrometamorphosis"
Fluids – "Arterial Rift"
Green Lung – "Reaper's Scythe"
Criminal – "Live On Your Knees"
Iron Maiden – "Stratego"
Bastarður – "Viral Tumor"
Deafheaven – "In Blur"
Full Of Hell – "Industrial Messiah Complex"
Trappist – "Cross Faded"
Ruin – "Spread Plague Death"
Hooded Menace – "Those Who Absorb The Night"
Archspire – "Bleed The Future"
Necrofier – "Madness Descends"
Nunslaughter – "Broken And Alone"
Click HERE for the full Top 40 List.
This week on GIMME METAL Radio:
Criminal Guest DJ Special: Sacrificio is Criminal's ninth full-length studio album: a twelve-track bludgeoning that harks back to their roots – both literally and metaphorically. Whilst writing for Sacrificio, Criminal's home country of Chile saw a social uprising that has impacted the lives of Chileans in immeasurable ways. Protests against corruption, inequality, and the poor standard of living saw citizens take to the streets to make themselves heard. This civil action and vehement anger seeped into the creative process of the four members of Criminal – three of them being Chilean. Although there is a deep personal connection to the lyrical content, the events unfold from the perspective of a spectator – albeit one who has also experienced tyrannical leadership and witnessed the divide between ordinary citizens and the social elite. Join Anton Reisenegger, who has been in the GIMME METAL DJ bullpen in the past, for a two-hour guest special, and get in the chat!
Wraith Guest DJ Special: By the power of Cronos and invocation of the destructive riff fury of early Metallica, Bulldozer, and Motörhead, Wraith are back with their fierce brand of "No Bullshit Speed & Thrash!" One listen to songs like "Dominator" and "Born To Die" will immediately reinforce their claim and have you moshing like it's 1984! Get their new LP Undo The Chains, out September 24 on Redefining Darkness and get in the chat mosh with the band this Wednesday!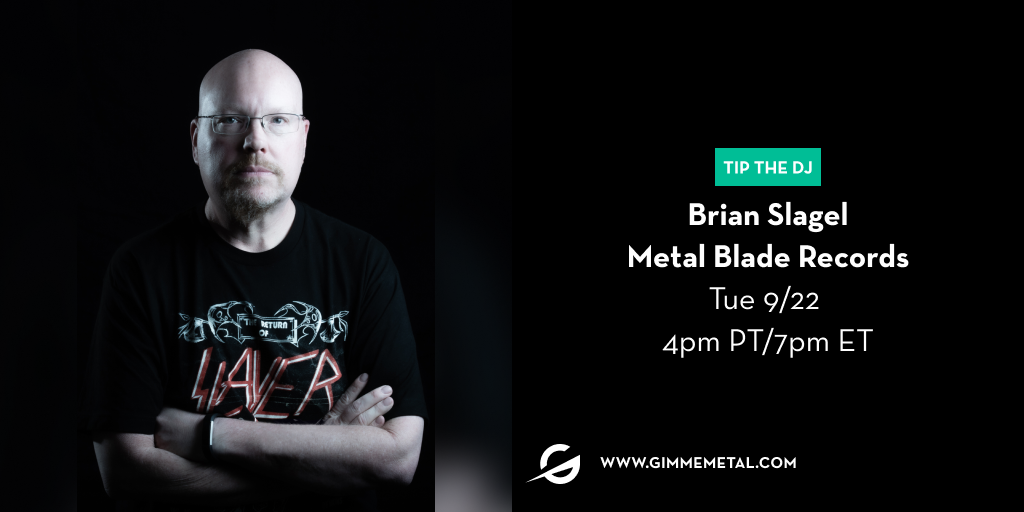 Metal Blade Records Show w/ Brian Slagel: Metal Blade's legendary founder and CEO, Brian Slagel, takes control of the GIMME DJ Booth the fourth Wednesday of each month! Strap in for some stories, label history, and miscellaneous tracks he just plain likes.
Cannabis Corpse Guest DJ Special: Sharing a passion for marijuana and death metal, brothers Phil "Landphil" Hall (Municipal Waste, Iron Reagan) and Josh "Hallhammer" Hall formed Cannabis Corpse in 2006 in Richmond, Virginia as a loving homage to the genre's forefathers. The brothers decided from the start to separate themselves from the pack by infusing a green sense of humour into their horror-inspired lyrics. Meanwhile, it has become a badge of honour for many of the Halls' idols to have one of their titles parodied by the Richmond outfit. The band's most recent full-length, 2019's (Cryptopsy-inspired LP title) Nug So Vile, on Season Of Mist, sounds as full and thick as ever, solidifying their place among death metal's elite. GIMME METAL is pleased to welcome the team back for another DJ takeover!
Season Of Mist Label Specials Marathon on GIMME METAL 2: Founded in 1996 and splitting office time between Marseille, France and Philadelphia, Pennsylvania, the enduring Season Of Mist label and distribution continues to flood GIMME's programming with top notch tracks and guest artist specials in a vast playing field of metallic mayhem from avant, prog, pagan, black, death, goth and beyond. GIMME METAL 2 brings you a daylong blast from the past with previously aired Season Of Mist artist specials on September 25th from 11:00am ET/8:00am PST to 3:00am ET/12:00am PT Sunday morning! Dig in and spend your Saturday with:
Abysmal Dawn – 11:00am ET/8:00am PT
1349 – 1:00pm ET/10:00am PT
Necronomicon – 3:00pm ET/12:00pm PT
Tombs – 5:00pm ET/2:00pm PT
Horrendous – 7:00pm ET/4:00pm PT
Gaerea – 9:00pm ET/6:00pm PT
Benighted – 11:00pm ET/8:00pm PT
Cloak – 1:00am ET/10:00pm PT
And check their wares at season-of-mist.com!
Chrome Waves Guest DJ Special: Chrome Waves is Jeff Wilson (Deeper Graves, ex-Nachtmystium), James Benson (Amiensus, Comatose), Dustin Boltjes (Demiricous, ex-Skeletonwitch), and Zion Meagher (Anti-Human Thesis, ex-Nachtmystium). Further exploring the realms of shoegaze, alternative, and non-metal influences while retaining elements of their brooding post-black metal, the Chicago band's latest full-length, The Rain Will Cleanse is at once rich, atmospheric, and heavy deploying six of the band's most inspired and infectious tracks yet. GIMME METAL is very pleased to welcome the band back to the DJ console.
Upcoming on GIMME METAL Radio:
9/28 Alien Weaponry
9/29 Fucked Up
9/30 Bangers And Mosh
10/01 Autopsy
10/02 Green Lung
10/05 Karl Willetts/Memoriam/Bolt Thrower
10/06 Full Of Hell
10/07 Enslaved
10/11 Order (Anders Odden from Cadaver/Kjetil Haraldsson from Mayhem)
10/12 Possessed
10/13 Exhumed Tour Preview on Malpractice
10/13 Blood Red Throne
10/13 Creeping Death
10/15 Witchcryer
10/19 Bastarður
10/20 Cradle Of Filth
10/20 Alcatrazz
10/22 Robots Of The Ancient World
10/26 Twelve Foot Ninja
10/27 Archspire
10/29 Armored Saint
10/30-31 Halloween DJ Specials!
11/03 Lucifer
11/05 Khemmis
11/09 Ghost Cult Site Special
11/10 Necrofier
11/16 Rockhammer Radio special
About GIMME METAL:
Founded by digital music veterans from Apple Music, Google Play, Beats Music, and Napster, parent company GIMME Radio builds highly engaged communities for the passionate fan on a genre-by-genre basis. The company launched its first community in June of 2017: the world's first 24/7 metal-focused service. Fans tune in to hear world class DJs playing metal they can't hear anywhere else – for free. The GIMME METAL app and streaming radio service allows the fans and the DJs/artists to communicate directly with one another in a live feed, in real-time, while they listen. Its roster of 70-plus DJs includes Dave Mustaine of Megadeth, Jessica Pimentel, star of Orange Is The New Black, Brian Posehn, and Randy Blythe of Lamb Of God, among many others.
http://gimmemetal.com
http://www.facebook.com/gimmemetal
http://twitter.com/gimmeradio
http://www.instagram.com/gimmeradio