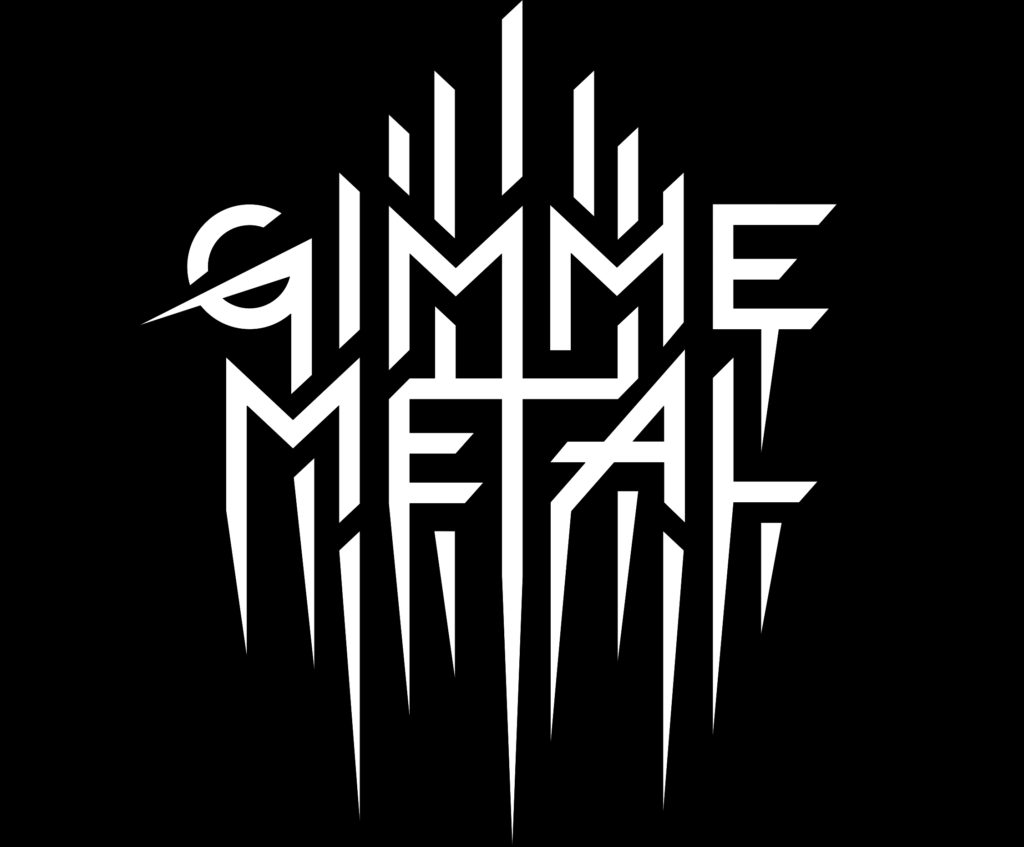 Each week, GIMME METAL publishes its radio chart listing the top 40 tracks played on the station. Already the best metal discovery service online, the GIMME METAL chart is a powerful tool for listeners, labels, and artists for staying up to date on the best new metal released by established greats and up-and-coming underdogs, all handpicked by GIMME's knowledgeable DJ roster and editorial team.
GIMME METAL Chart – April 19th, 2021:
Horndal – "Horndal's Blodbad"
Wode – "Lunar Madness"
Vreid – "Spikes Of God"
Memoriam – "Failure To Comply"
The Lion's Daughter – "Curtains"
Bodom After Midnight – "Paint The Sky With Blood"
Red Fang – "Arrows"
Helloween – "Skyfall"
Cannibal Corpse – "Murderous Rampage"
Lucid Sins – "Joker's Dance"
Click HERE for the full Top 40 List.
This week on GIMME METAL:
Bongzilla Guest DJ Special – Bongzilla has decided to share their favorite holiday by plunking down a 4/20 guest DJ special hosted byMike "Muleboy" Makela himself! Extra cause to celebrate is Weedsconsin, the long-awaited followup to their 2005 classic Amerijuanican, as well as their first recording as a thunderous three-piece, with Makela moving from guitar to bass. Approaching songs as a trio has created more space in their songwriting, resulting in a crushing stomp along the lines of Gateway, while being sonically clearer and more inclined to mind-expanding jams. The Cannabeast has awoken! Join the festivities at 12:00pm PT/3:00pm ET on the GIMME METAL 1 channel, and another evening airing at 6:00pm PT/9pm ET on GIMME METAL 2! Hail, Bongzilla!
Katy Irizarry's Bonded By Bud 420 Special – GIMME METAL welcomes a new episode from friend and Season Of Mist PR maven Katy Irizarry, who previously contributed the excellent Horrorscope program! Irizarry celebrates all things 4/20 in this new installment. Tune in at 8:00am PT/11:00am ET on GIMME METAL 1 and once again at 7pm ET/4pm PT on Metal 2!
Tankcrimes Label Guest DJ Special – Based out of Oakland, California, Tankcrimes' slogan is pure and simple: "hardcore, punk, rock, heavy metal for true freaks." Indeed, the label has been part of GIMME METAL's DNA since inception, issuing forth into the world stellar releases from the likes of Necrot, Spazz, Brainoil, Cannabis Corpse, Dystopia, Mortuous, Ghoul, Los Huaycos, and many others. GIMME METAL is supremely psyched to have label head Scotty Heath finally take over the DJ console!
This week on GIMME METAL TV:
Alex's 420 VJ Special – Continue the 420 festivities on GIMME METAL TV! GIMME METAL's first VJ show carries on with its third episode hosted by GIMME's own Alex Langill! He brings you the metal music videos you need from the land of legalized cannabis, flying hockey pucks, and maple syrup! As always, the loveable goofball makes every show fun and playful so don't miss him in the Live Chat!
Behind The Wall O' Doom: Zakk Sabbath Documentary Reairing – Back by popular demand! Zakk Sabbath is the Black Sabbath tribute band featuring guitarist/vocalist Zakk Wylde (Black Label Society, Ozzy Osbourne), bassist Blasko (Ozzy Osbourne, Rob Zombie), and drummer Joey Castillo (Danzig, Queens Of The Stone Age). Behind The Wall O' Doom is the companion documentary to Zakk Sabbath's Vertigo, a re-recording of Black Sabbath's eponymous debut released last year in celebration of the record's 50th anniversary. The songs were faithfully recorded in the spirit of the original – live in the studio and with a film crew documenting the process – culminating in a new celebration of the greatest heavy metal band of all time and the record that started it all. Behind The Wall O' Doom takes a behind-the-scenes look at the recording and includes appearances by Ozzy Osbourne, Henry Rollins, and more! It's a compelling documentary and you don't need to be a Brigade Member to enjoy the whole thing so make sure to take advantage of this killer showing!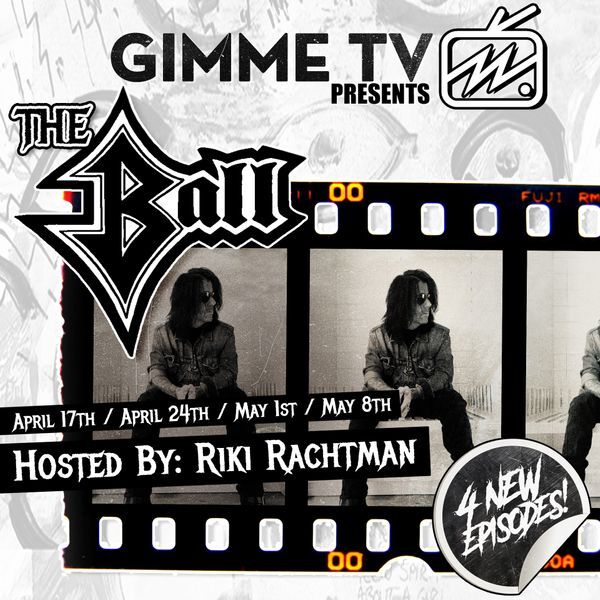 The Ball with Riki Rachtman: Episode 3 – This is one Ball that just keeps on rollin'! Welcome Riki Rachtman to his third episode of The Ball. Expect a night of killer music videos, interviews, and awesome clips. This is, as usual, a FREE EVENT and be sure to join Riki in the Live Chat! Catch new episodes weekly!
Upcoming on GIMME METAL:
4/26 Celestial Sanctuary
4/27 Vreid
4/27 GIMME 5 with DJ Jet featuring Trollfest, Cryptosis, Bodom After Midnight, Cannibal Corpse, Caliban
4/28 Carbonized Label Special
4/30 Unique Leader Label Special
4/30 King Fowley
5/01 Capra
5/04 Tetrarch
5/05 Evile
5/06 Domkraft
5/07 Molten
5/10 Akiavel
5/11 Metal Sydney Metal Special
5/12 Funeral Leech
5/18 Haunt
5/19 Memoriam
5/19 Vexed
5/21 Gary Holt (Exodus, Slayer)
5/24 Possessed
5/24 Southern Lord Label Special
5/25 Colin Marston's Lockdown Year Special
5/26 Monster Magnet
5/28 Autumn For Crippled Children
6/02 Cirith Ungol
6/03 Senyawa Indonesian Metal Special
6/04 Vulture
6/07 Red Fang
6/09 Yautja
6/14 Michael Alago
6/24 The Lion's Daughter
6/25 Autopsy
Don't miss it! Visit GIMME METAL: http://gimmemetal.com.
About GIMME METAL:
Founded by digital music veterans from Apple Music, Google Play, Beats Music, and Napster, parent company GIMME Radio builds highly engaged communities for the passionate fan on a genre-by-genre basis. The company launched its first community in June of 2017: the world's first 24/7 metal-focused service. Fans tune in to hear world class DJs playing metal they can't hear anywhere else – for free. The GIMME METAL app and streaming radio service allows the fans and the DJs/artists to communicate directly with one another in a live feed, in real-time, while they listen. Its roster of 70-plus DJs includes Dave Mustaine of Megadeth, Jessica Pimentel, star of Orange Is The New Black, Brian Posehn, and Randy Blythe of Lamb Of God, among many others.
http://gimmemetal.com
http://www.facebook.com/gimmemetal
http://twitter.com/gimmeradio
http://www.instagram.com/gimmeradio