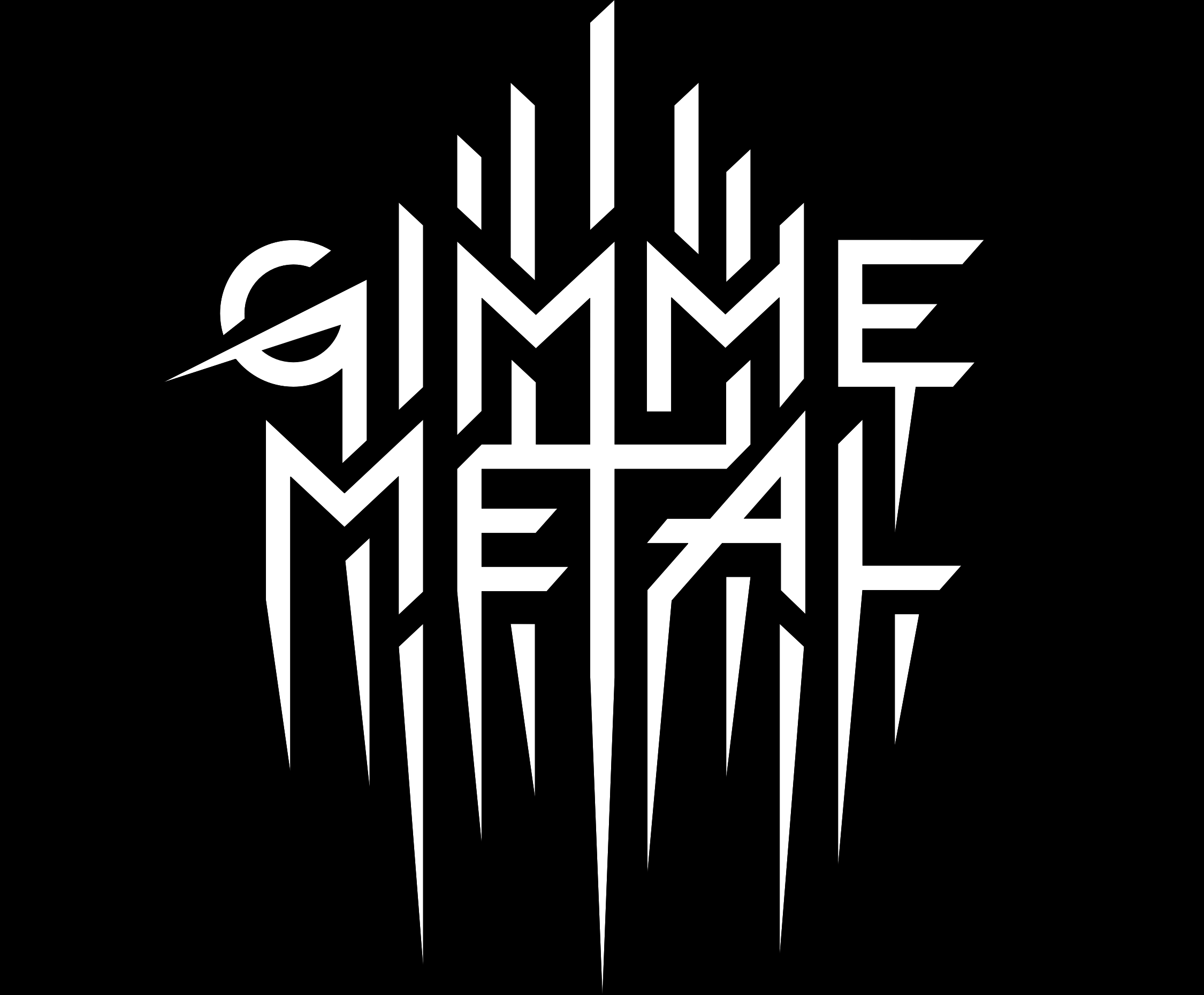 Each week, GIMME METAL publishes its radio chart listing the top 40 tracks played on the station. Already the best metal discovery service online, the GIMME METAL chart is a powerful tool for listeners, labels, and artists for staying up to date on the best new metal released by established greats and up-and-coming underdogs, all handpicked by GIMME's knowledgeable DJ roster and editorial team.
GIMME METAL Chart – September 18th, 2020:
1. Tombs – "Barren"
2. Wytch Hazel – "I Am Redeemed"
3. Anaal Nathrakh – "The Age Of Starlight Ends"
4. Six Feet Under – "Amputator"
5. Mr. Bungle – "Raping Your Mind"
6. Napalm Death – "Amoral"
7. Solstafir – "Drysill"
8. Serpent Omega – "Land Of Darkness"
9. Exist – "Until The Storm Comes"
10. Úzkost – "Blood Debt"
Click HERE for the full Top 40 List.
GIMME METAL T-Shirt Club – The team that brought you the best metal music subscription service ever now brings you… The best t-shirt subscription service ever! Sign up for the GIMME METAL t-Shirt club and each month you'll receive a new metal shirt designed exclusively for GIMME METAL. These shirts will be designed by the most renowned artists of the genre: album cover designers, tattoo artists, and other metal influenced creators. This month features the "Metal Reaper" shirt by renowned tattoo artist, GIMME METAL DJ, and legendary van-living nomad Alex Matus. Find more info at THIS LOCATION.
Upcoming Shows on GIMME METAL:
Witching Guest DJ Special – Formed by friends in South Philadelphia in 2017, Witching began with a blues-based groove before moving on to more elaborate compositions fusing black metal, death, and sludge into a cathartic combination of disturbing agitation. Their self-titled EP later that year attracted the attention of outlets like Metal Injection and Decibel. Their latest, self released LP, Vernal, came out this summer to critical acclaim. Don't sleep on Witching or this episode!
Uniform Guest DJ Special – New episode! Uniform formed in New York City in 2013 when old friends Ben Greenberg (ex-The Men, Hubble, and the producer/engineer responsible for much of the Sacred Bones label catalog) and Michael Berdan (ex-Drunkdriver, York Factory Complaint) reconnected and realized that they had evolved to a similar place musically. Wanting as intimate an experience as possible, they decided to keep the project a two-man show, eschewing a live rhythm section for programmed drums and low-end synths, augmented with Greenberg playing guitar and Berdan handling vocals. Recent activity has found them adding Mike Sharp on drums, collaborating with The Body, and touring with Boris. Noise, electronics, industrial, thrash, experimental, and other elements filter into this band's unique musical worldview, and Berdan himself takes us on a tour of his awesome personal library on his monthly GIMME METAL show, Genius And Brutality. Sharp and Greenberg take a turn at the guest DJ booth, to celebrate the band's latest LP Shame, out now on Sacred Bones.
Transcending Records Guest DJ Special – Transcending Records is a record label, online shop, and distribution based in the Chicago suburbs specializing in eclectic genres, primarily doom and the like. Since 2014, the label has carved out its aural landscape with bands like Monolith Cult, Pulchra Morte, Amiensus, Svnth, Convulse, and so many others. We welcome helmsman Mike Ramirez for a label primer, and ask that you also consider using our tipjar set up to help all our musical friends who have been forced to scale back operations in these times.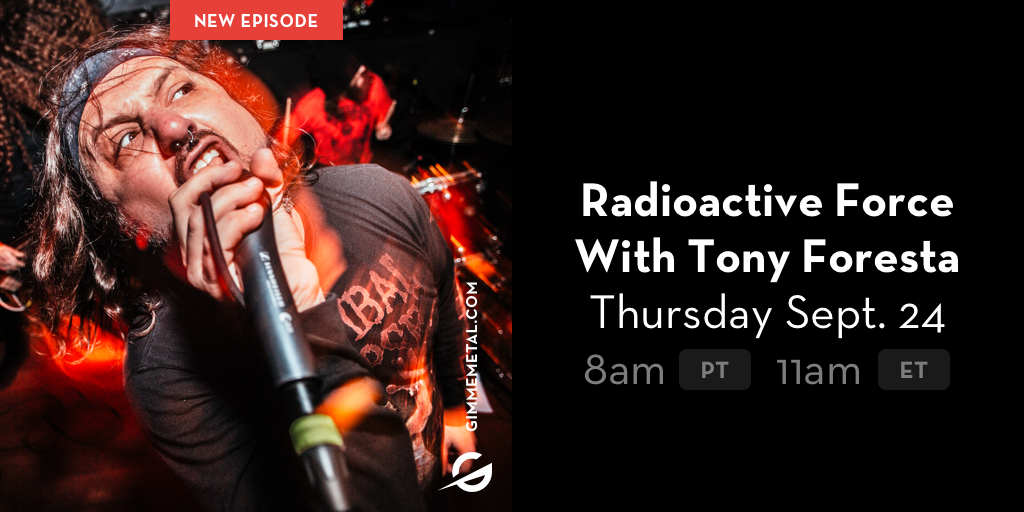 Radioactive Force With Tony Foresta – Founder of Municipal Waste in 2001 and Iron Reagan in 2012, Tony Foresta has fronted crazy thrash bands like no other human! Foresta's show now hits GIMME METAL on every fourth Thursday of the month. Mark your calendars and tune-in!
Anaal Nathrakh Guest DJ Special – Vocalist Dave Hunt and multi-instrumentalist Mick Kenney's longrunning project has taken leaps and bounds with their evolution and assault, continuing to sculpt their feral sound into more layers of cohesion while simultaneously tearing at its own fabric. An always interesting project, Anaal Nathrakh's obviously hardened doom-and-gloom stance on the world is evidenced in the latest LP title Endarkenment (the opposite of enlightenment) and drops October 2nd on Metal Blade Records. Many thanks to Hunt for helping GIMME METAL celebrate in advance with a very special guest DJ set!
Upcoming Guest Specials on GIMME METAL:
Michael Alago 9/28
Undeath 9/28
KnuckleBonz 9/29
Incantation 9/30
Venom Prison 10/02
Exciter 10/05
Goatwhore 10/07
Hellripper 10/09
Geld 10/15
GWAR 10/16
Enterprise Earth 10/19
No Clean Singing site 10/28
Enslaved 10/30
Possessed 11/06
Don't miss it! Visit GIMME METAL: http://gimmemetal.com.
About GIMME METAL:
Founded by digital music veterans from Apple Music, Google Play, Beats Music, and Napster, parent company Gimme Radio builds highly engaged communities for the passionate fan on a genre-by-genre basis. The company launched its first community in June of 2017: the world's first 24/7 metal-focused service. Fans tune in to hear world class DJs playing metal they can't hear anywhere else – for free. The GIMME METAL app and streaming radio service allows the fans and the DJs/artists to communicate directly with one another in a live feed, in real-time, while they listen. Its roster of 70-plus DJs includes Dave Mustaine of Megadeth, Jessica Pimentel, star of Orange Is The New Black, Brian Posehn, and Randy Blythe of Lamb Of God among many others.
http://gimmemetal.com
http://www.facebook.com/gimmemetal
http://twitter.com/gimmeradio
http://www.instagram.com/gimmeradio