New Noise Magazine is currently streaming Grade A Gray Day, the latest full-length studio offering from experimental electro-prog project GIANT BRAIN. The premiere comes on the eve of the record's official release, Friday, March 10th, via Small Stone Recordings and Kozmik Artifactz.
Grade A Gray Day serves as a final studio tribute to the memory of late guitarist Phil Dürr. On January 11th, 2019, Dürr returned to the great mothership in the sky, days after suffering a cardiac arrest while in Germany visiting relatives. Between his international familial bonds and his membership in such hard-touring bands as Big Chief and Five Horse Johnson, he was mourned by friends, fans, and family globally. His loss was most keenly felt in Detroit, Michigan, his hometown since moving to the area from Mexico as a child, and where he was amid recording the latest GIANT BRAIN album.
After much reflection, bandmates Al Sutton, Andy Sutton, and Eric Hoegemeyer endeavored to finish what they had started. Coming out four years after Dürr's passing, Grade A Gray Day is GIANT BRAIN's last musical will and testament, serving as both a tribute to their departed bandmate and the final chapter in a collaboration that reaches back to the 1990s, when the band members laid the groundwork for the Detroit rock renaissance of the following century.
Comments Hoegemeyer, "For all of us, this was a tough record to work on after Phil passed away but it was beautiful at the same time. It was a way we could connect with each other and really internalize how this amazing human connected us with his soulfulness. Every step of the way it was like "yeah Phil is digging this."
Stream GIANT BRAIN's Grade A Gray Day, exclusively at New Noise Magazine, at THIS LOCATION.
GIANT BRAIN's Grade A Gray Day will be released on CD (limited to 300 copies) and digitally via Small Stone Recordings and vinyl (limited to 300 copies) via Small Stone with Kozmik Artifactz.
Find preorders at THIS LOCATION.
Long fixtures of the local scene, GIANT BRAIN coalesced between sessions at Rustbelt Studios, Al Sutton's recording facility in Royal Oak which has hosted regional and national rock royalty. One of the best guitarists in town, no small feat given the terrain, Dürr laid down six-string ideas that rolled as much as rocked while the Sutton brothers supplied taut rhythmic support and technical expertise. Their mix of Krautrock grooves, Detroit attitude, and ambient textures was first heard on 2007's Plume. Producer and programmer Eric Hoegemeyer would join the band for 2009's Thorn Of Thrones, with both albums being released on Small Stone Records.
From its packaging to the songs therein, Grade A Gray Day is a family affair. Sue Lott and Scott Hamilton, who played with Dürr in fellow Small Stoners Luder, guest on different songs, Detroit music luminaries Kenny Tudrick, Billy Reedy, James Simonson, Bob Ebeling, and Darrel Eubank sit in on others. UK transplant and Keeping The Blues Alive recording artist Joanne Shaw Taylor lays down searing guitar leads on two tracks and the album artwork was provided by underground art legend Mark Dancey, whose work has graced album covers by Soundgarden and who played guitar alongside Dürr in Big Chief.
Despite being a studio entity, GIANT BRAIN has always sounded like a band. There's no denying, however, much of their unique musical voice was centered around Phil Dürr's guitar playing, his ability to change gears from gritty to dreamy in the course of a single verse, his love of blues rock gravity and post-punk atmospherics, always thinking in the back of his mind, "What would Eddie Hazel play here?" At times sad and at other points a celebration, Dürr's presence pulses and reverberates throughout Grade A Gray Day, whether in his guitar interplay with Joanne Shaw Taylor on the opener "Munich," or the plangent chords hovering underneath Sue Lott's vocals on "Between Trains," the album's final track and a moving farewell.
GIANT BRAIN:
Phil Dürr – guitars, bass
Andy Sutton – bass, vocals
Eric Hoegemeyer – drums, keys, programming, synths
Al Sutton – percussion, programming, keys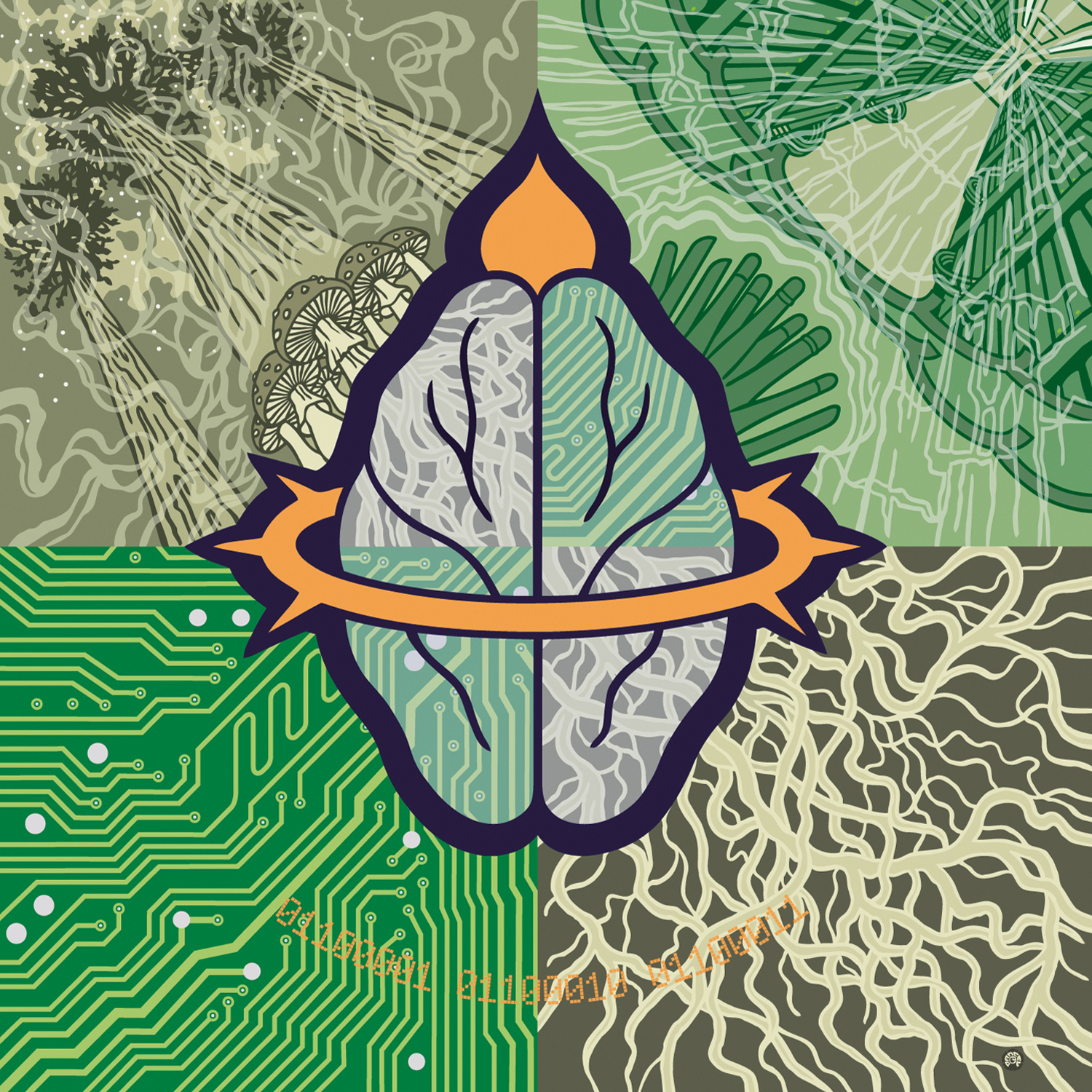 http://www.smallstone.com
http://www.facebook.com/smallstonerecords
http://twitter.com/SSRecordings
http://www.instagram.com/smallstonerecords