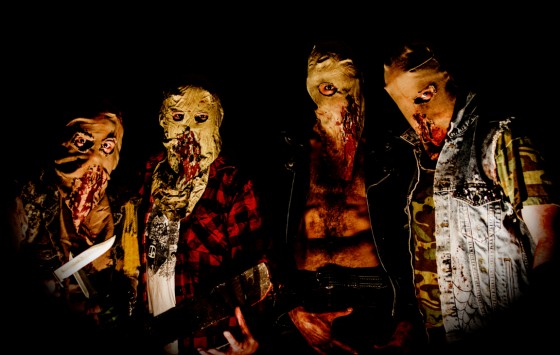 America's favorite Creepsylvanians, GHOUL, have been terrorizing stages across the US with Skeletonwitch and Black Anvil. Digestor and Baron Samedi recently stopped for a bite to eat in a New Orleans cemetery and issued the following video update:
You can also witness some recent live carnage from the band , mosh tips from Cremator and more hooded hilarity below.
The masked miscreants in GHOUL will continue their pillage US graveyards as they march through Austin, Phoenix, Los Angeles and San Francisco. In the words of Digestor: "Live for metal, DIE FOR GHOUL!"
GHOUL w/ Skeletonwitch, Black Anvil [remaining dates]:
9/20/2014 Red 7 – Austin, TX
9/22/2014 Club Red – Phoenix, AZ
9/23/2014 Roxy Theatre – Los Angeles, CA
9/24/2014 DNA Lounge – San Francisco, CA
GHOUL recently unleashed We Came For The Dead!!! on waxy awesomeness. Initially released in 2002, We Came For The Dead!!! was an instant cult classic in the most putrid depths of the metal underworld, delivering a slick, punk-infused style of American goregrind from an unidentified tomb in the depths of Creepsylvania, where they've since waged war on mortals from with full anonymity. GHOUL now offers up We Came For The Dead!!! on vinyl which includes a GHOULish rendition of Megadeth's "Skull Beneath The Skin." We Came For The Dead!!! is out now on Tankcrimes and available in three gruesome color variants: a "More Blood" red edition in a run of 666, the ultra-limited "Torch" pressing in a tri-color yellow/orange/bone scheme, and the Die Hard edition, which bears a "Blood Spill" red inside clear vinyl, foil stamped jacket, flexi postcard w/ bonus track "We Are Creepsylvanians" by Igvar Shmeltzy and the Turnips. Get in on the action HERE. And for the CD and digital format junkies, the album comes paired up with GHOUL's ghastly follow-up to We Came For The Dead!!!, Maniaxe, as a nifty two-for-one album deal available now. Who says GHOUL doesn't like bargains. Order the CD HERE (or in stores worldwide) or the digital version HERE.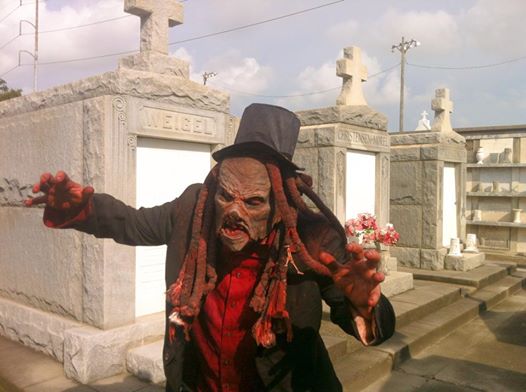 http://www.facebook.com/GhoulunaticsAsylum
http://www.creepsylvania.com
http://www.tankcrimes.com
https://www.facebook.com/tankcrimes