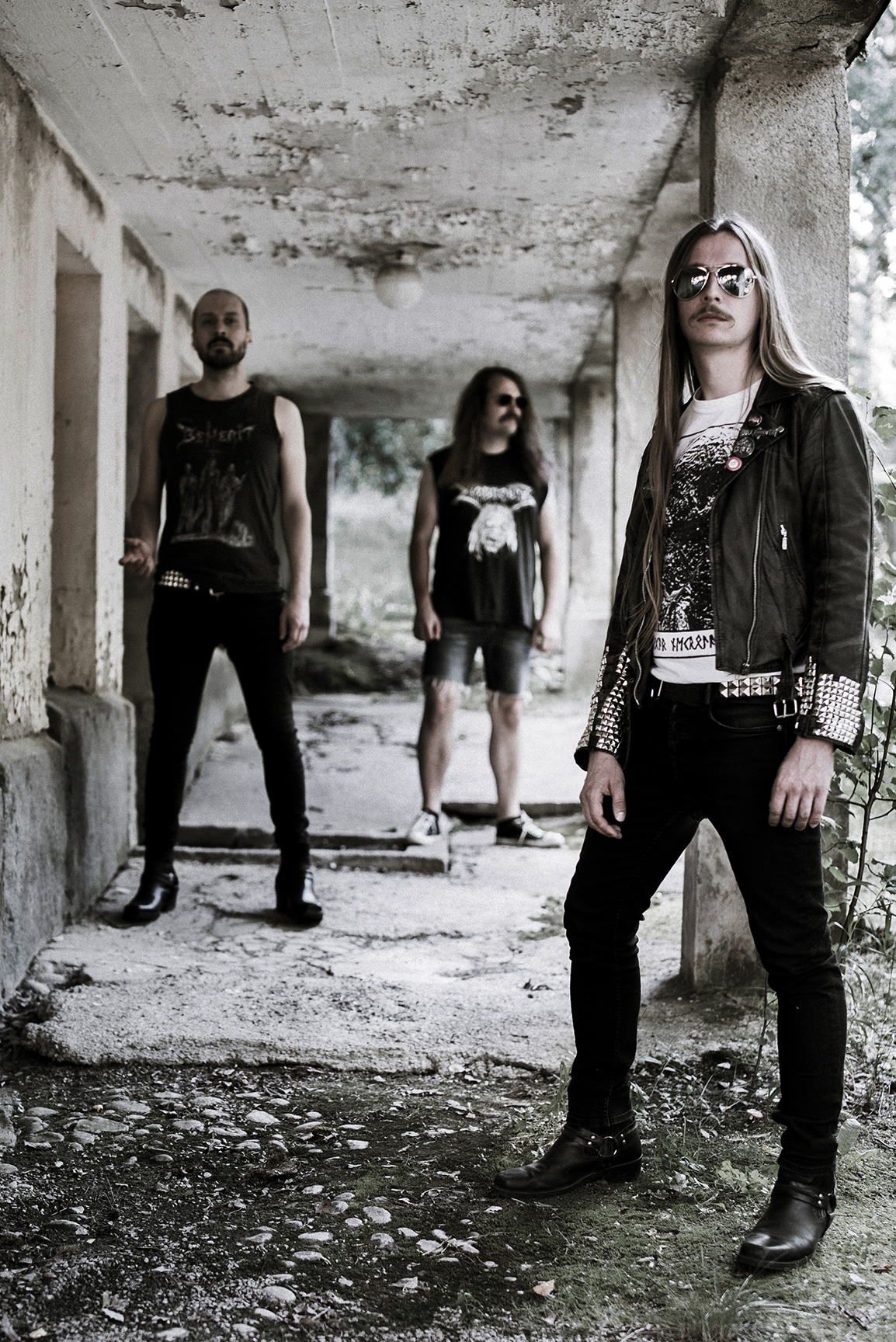 [photo by Saara Kujansuu]
Svbterranean is now streaming "Whispers Through The Aether," from Finnish death trio, GHASTLY, alongside a track-by-track breakdown of their mystical and punishing Death Velour LP, out next week through 20 Buck Spin.
The nightmarish hallucinatory sound GHASTLY invokes on Death Velour conjures the horror of rotting in incomprehensible obscurity, passing into oblivion guided by a many-colored specter of strange origin across the Styx. An air of psych-induced weirdness and shrieking dread permeates the decomposed palette throughout the album's cryptic duration.
Like discovering a forgotten relic of mysterious brilliance from the early Finnish death metal scene, GHASTLY's Death Velour is a phantasm of blinding light onto the foreboding darkness of this mortal coil.
Svbterranean's dissection of the album offers, "Armed with hellspawned riffs and dissonant, serpentine melodies. Death Velour delivers thirty-eight minutes of high octane death metal goodness. Fans of Tribulation, Autopsy, and others of similar ilk will no doubt fawn over this blistering release."
Stream the Death Velour LP's "Whispers Through The Aether" at Svbterranean HERE.
20 Buck Spin will issue GHASTLY's Death Velour on CD, LP, and digital formats on April 20th; stream "Velvet Blue" and "Death By Meditation" with digital preorders HERE and find physical preorders HERE.
While Finland's GHASTLY may be a new name to many, those who delve deeply enough into the death metal underworld will recall the band's debut album Carrion Of Time released a few years back on cult death metal tastemaker label Me Saco Un Ojo (Morbus Chron, Undergang, Phrenelith). A few years have passed, and the band now resurfaces with their masterfully-executed second album Death Velour. Boasting seven pulverizing movements in under thirty-eight minutes, Death Velour was mastered by Damian Herring of Horrendous at Subterranean Watchtower, and features art and design by Riikka Pesonen which is intended to summon the early style of Scandinavian bands and labels of the style. Those loyal to the works of Morbus Chron, Execration, Autopsy, Dismember, Tribulation, Nihilist, Carnage, Soulside Journey-era Darkthrone, and others of similar ilk are advised not to miss Death Velour.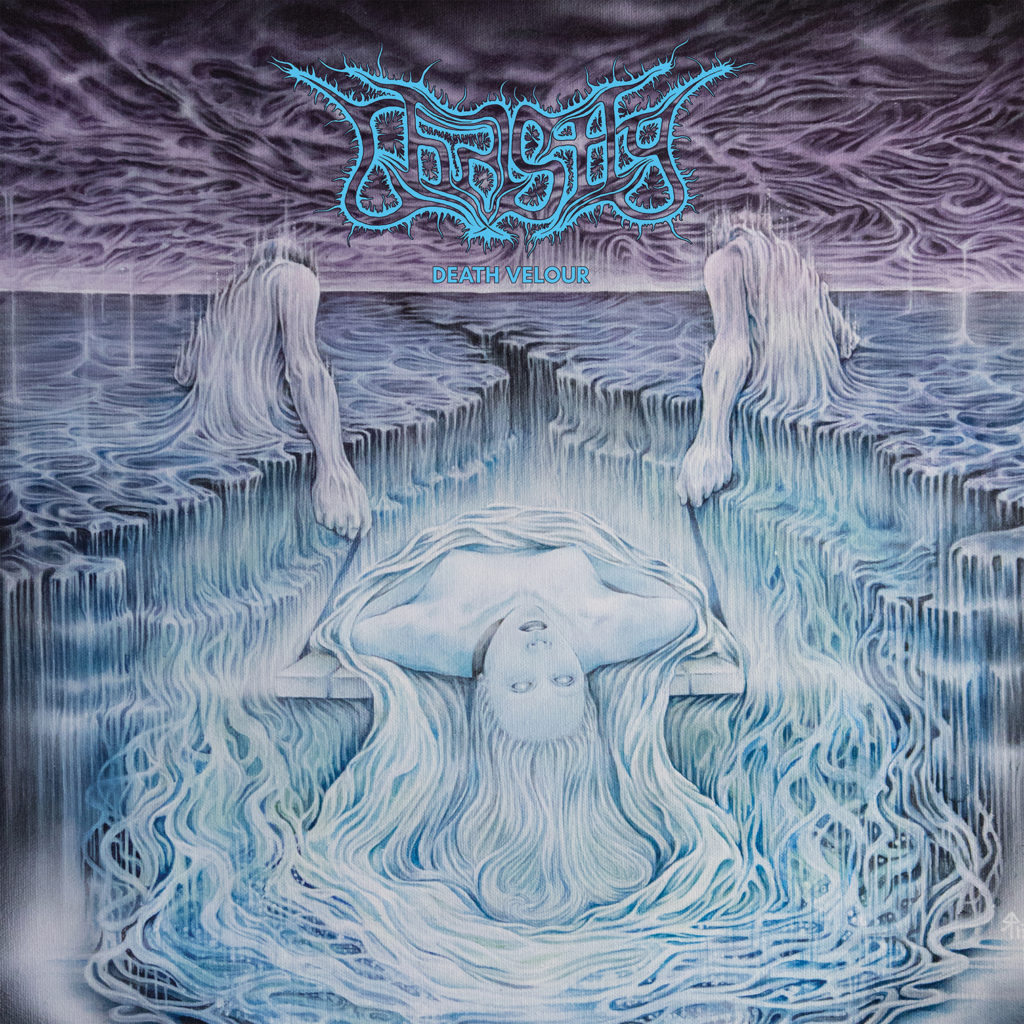 https://www.facebook.com/ghastlydeathmetal
http://www.20buckspin.com
http://www.facebook.com/20buckspin
http://twitter.com/20buckspinlabel