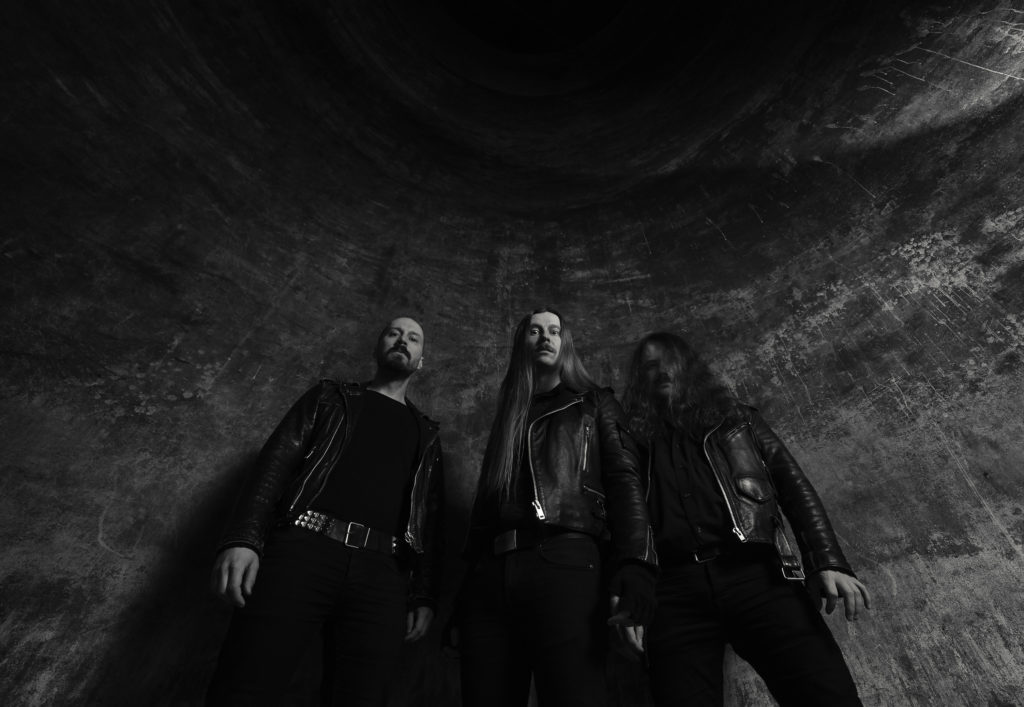 photo by S. Kujansuu
"…Finnish death metal, at its finest…" – Spin
Finnish death metal ghouls GHASTLY will officially release their mind-warped and macabre third album, Mercurial Passages, this Friday through 20 Buck Spin, who today unveils the entire record for emanation into the public domain.
All the elements that made GHASTLY's praised Death Velour album a rarified jewel return in full splendor on Mercurial Passages; the memorably eerie slow burn buildups, the frantically vivid outbursts of speed, and dramatic trance inducing doom fragments that create a hypnotic psychedelia akin to being lost in infinite labyrinthine corridors perpetually folding in on themselves. Death metal for altered states of consciousness and mystifying wonder, rather than corporeal rot and earthbound materialism.
Mercurial Passages was recorded and mixed at Parasite Dune Studios by the band's Ian J. D'Waters and mastered at Redmount Studios by Magnus Lindberg. As with its predecessor, Mercurial Passages is graced with hauntingly cerebral artwork from Riikka Pesonen, whose visual elegance provides the perfect accompaniment to GHASTLY's sinister eccentricity.
An album to be consumed as a contemplative whole, Mercurial Passages burrows into the deep recesses of the psyche exposing the dark subconscious to the edges of madness. Fans of Obliteration, Bedsore, Morbus Chron, Edge Of Sanity, Tribulation, Venenum, and the death metal era of Darkthrone should tune in.
Be engulfed by GHASTLY's hallucinogenic horror and experience Mercurial Passages now at THIS LOCATION.
Continuing the label's deep obsession with Finnish metal, 20 Buck Spin will serve Mercurial Passages on LP CD, cassette, and digital formats this Friday, May 28th. Find preorders at the label webshop HERE and all digital outlets including Bandcamp HERE.
"…death metal so frightening because it's so enthralling, bending melodic tremolos and guttural growls into an all-encompassing unreality… Finnish death metal, at its finest, hurls towards outer limits without losing its chilly metal core, and GHASTLY are emblematic of the country's distinctive approach." – Spin
"…Mercurial Passages more fully exhibits a mastery of essential death metal, all the while twisting that into a kaleidoscope of spiraling, hypnotizing melodies that make listeners dizzy – and they like it." – Decibel Magazine
"Shrieking and slithering leads intertwine with big anthemic chords and jolting chugs, all of it underscored with head-hammering drumwork and capped by a solo that wails and spirals in ecstasy. The only thing that doesn't sound thoroughly given over to madness are the vocals, which just want to methodically tear your throat out and chew your leg off." – No Clean Singing
"…as raw and filthy as death metal should be, but there's some underlying melody in there too." – BrooklynVegan
"There is no flaw or even the slightest irk to chalk up here, this is a masterfully achieved record and once again I've no need to glean cerebral depth from its innards to appreciate what the music (the art) within conveys in terms of painterly perspective in application of my own personal resonances… A highest recommendation. 10/10" – Grizzly Butts
"GHASTLY's strange, out-of-body style of death metal continues to weigh on your mental wellbeing on "Mercurial Passages," another heavy dose of total disorientation." – Meat Mead Metal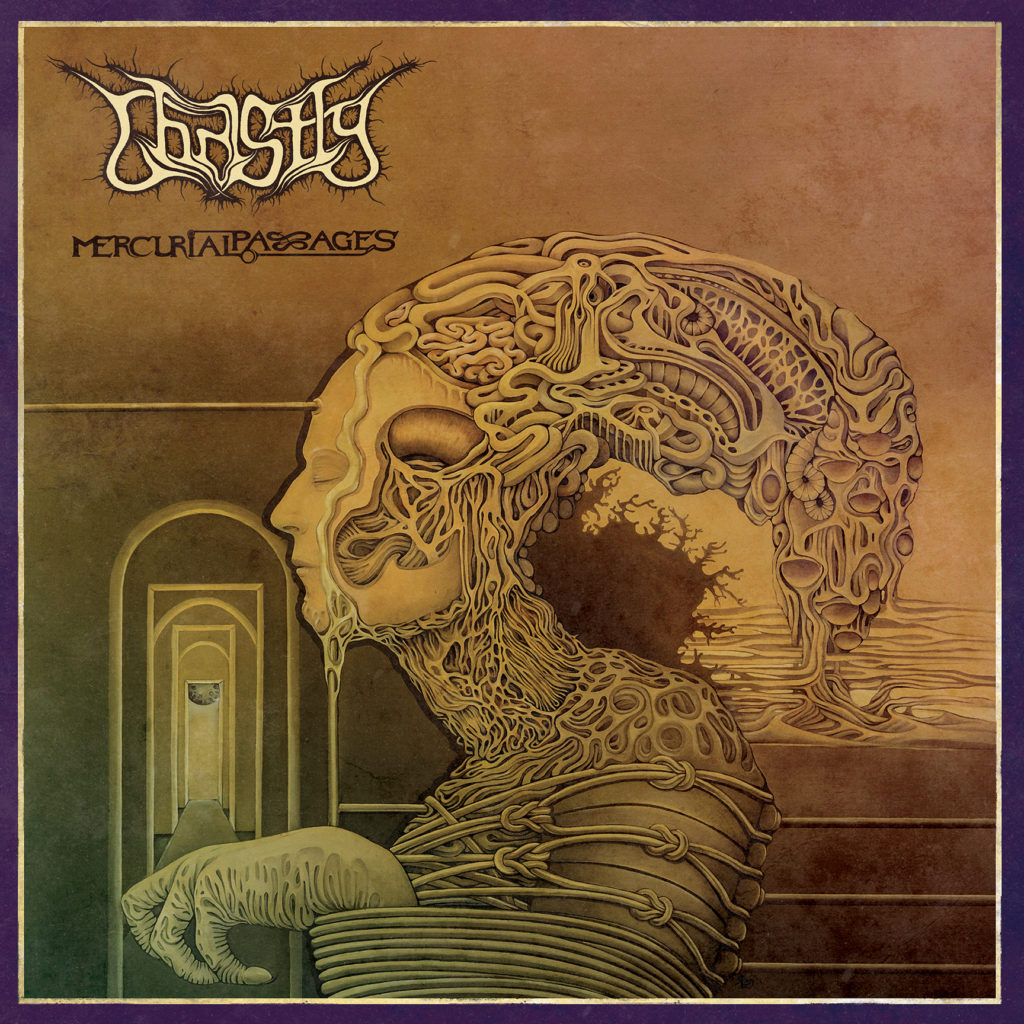 https://www.facebook.com/ghastlydeathmetal
https://ghastly.bandcamp.com
http://www.20buckspin.com
http://www.facebook.com/20buckspin
http://twitter.com/20buckspinlabel
https://www.instagram.com/20buckspinlabel