[photo by Joe Hutton]
Ahead of its release this Friday, Invisible Oranges is hosting an advance exclusive stream of No More Days In The Light, the debut release by Oakland, California ambient-electronic folk duo FYRHTU.
FYRHTU was formed just over a year ago by multi-instrumentalists and co-vocalists Leila Abdul-Rauf (Vastum, Hammers Of Misfortune, Ionophore) and Nathan A. Verrill (Cardinal Wyrm, Terebellum). Self-produced by Abdul-Rauf and Verrill, with cover artwork by Verrill, No More Days In The Light was mastered by Myles Boisen of Headless Buddha Mastering.
Verrill issues with the album's release now just days away, "We pushed our Ship out to sea with only Stars to guide us. In Time, we found our moorings, gliding forward like a silent fire, blanketing, scorching the New Land. Some fell back into themselves, fading into the shadows of mothers, fathers, suspended in Memory, hanging like insects in amber. Many marched out, RIGHT foot forward, painting broad bloody strokes with their weapons, hacking paths through flesh, viscera, and bone towards the End. The Cunning Folk breathed deeply through the twisting smoke, finding, greeting and inhaling the Spirits, uniting All in ecstasy, joining All in torment. The Lost Ones, freed from Memory, wandered frostbitten through the cold, then laid their bodies down to embrace their terminal Darkness. The Lords of Capital cast the threadbare Others who still remained, just detritus, surely only, into the Pit. And we then came upon even more Frightful Days."
Invisible Oranges writes with their advance stream of the album, "A survey of post-industrial music, fans of the classics will find solace here, but do not let that dissuade anyone looking to find new music. This is not gatekeeping music – rather, FYRHTU's cold emptiness is somehow warm and welcoming, an excellent entry point to those who found the vastness of industrial and ambient music all too intimidating."
Stream FYRHTU's No More Days In The Light debut early only at Invisible Oranges RIGHT HERE.
No More Days In The Light will see digital release this Friday, November 8th at Bandcamp where preorders can be found HERE. A limited run of 100 cassettes has been forged by Black Horizons, available HERE.
FYRHTU celebrated the album's release early at a hometown record release show with Barren Altar, Eye Of Nix, and Exulansis over the weekend. Watch for new live dates to be posted. FYRHTU has also completed a collaborative album with Gridfailure for release in early 2020 and has other recordings also in the works.
FYRHTU wields a wide variety of layered analog and digital synths, Eastern and Western folk singing and breathing techniques, ambient-electronic textures, and rhythms to forge a timeless and otherworldly soundscape. Their debut, No More Days In The Light, transports the listener through many moods and spaces. Classic compositions are seamlessly interwoven with experimental live improvisations. No two songs sound alike, yet a consistent spirit is felt, as when the hair stands up on the back of your neck while a ghost glides through your darkness.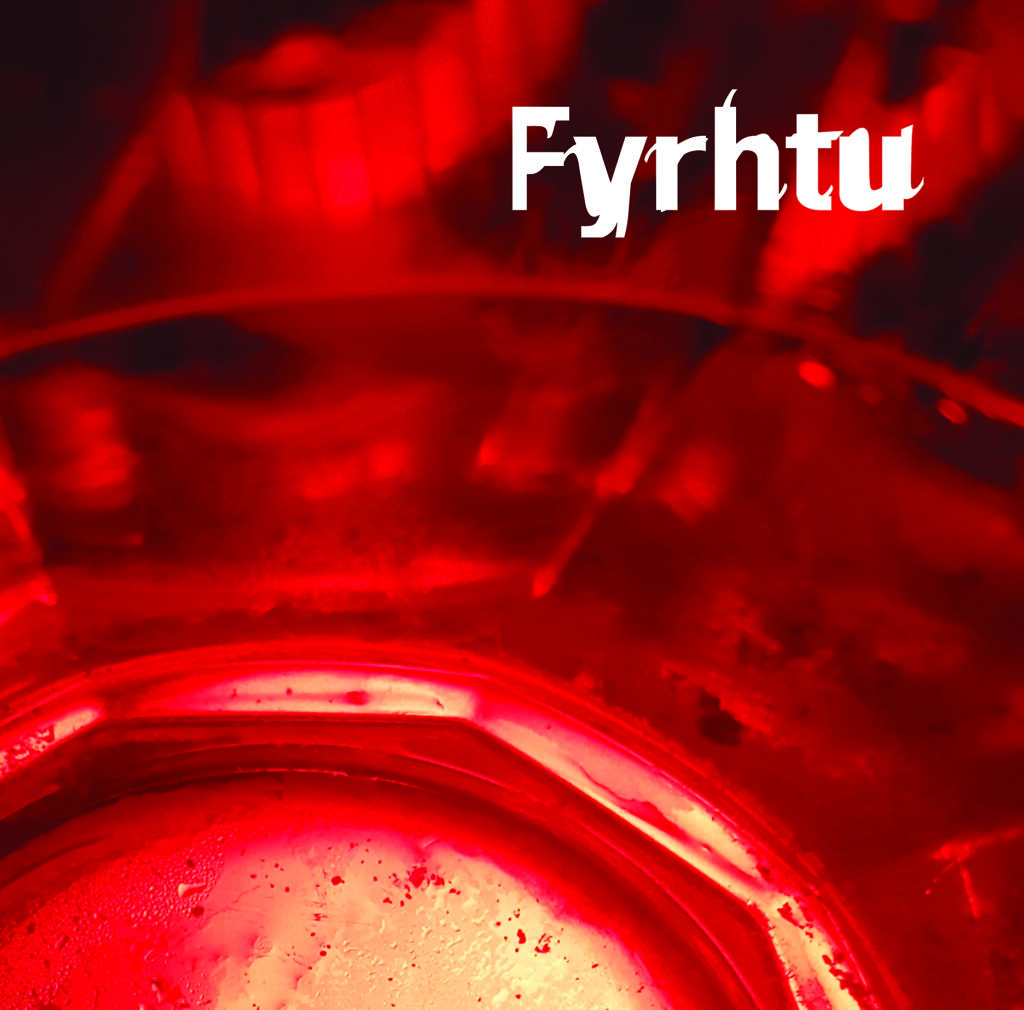 https://www.facebook.com/fyrhtuband
https://www.instagram.com/fyrhtuband
https://www.facebook.com/blckhrzns