Tombstone, Arizona-area desert stoner metal trio FUZZ EVIL has issued a lyric video for "Killing The Sun," the track hailing from the band's recently released self-titled debut album. The band plans on issuing a lyric video for each of the six songs on the album, as a fun way for the band to give fans something else to check out, preceding their official/large production video for a track on the album, which is currently in production for early 2017.
Check out FUZZ EVIL's "Killing The Sun" video RIGHT HERE.
Stream the entire Fuzz Evil LP HERE.
Fuzz Evil is now available on limited clear 12″ LP, CD, and digital formats via Battleground Records; orders can be placed at THIS LOCATION.
FUZZ EVIL is a riff propelled power trio founded by brothers Wayne and Joseph Rudell, also of heavy desert stoners Powered Wig Machine. On their first full-length, FUZZ EVIL serves up a thunderous blast of rock and roll reverie indebted to the likes of MC5, The Stooges, Black Sabbath, and Clutch, swirling and psychedelically enhanced with storylines spun from the mind's eye of vocalist/guitarist Wayne Rudell and his obsession with comic books, science fiction, and cult cinema. Recorded, mixed, and mastered at Primrose Studio by Brian Gold, and featuring a guest spot by Unida/House Of Broken Promises' Arthur Seay, and cloaked in mind-altering cover artwork by bassist Joseph Rudell's co-owned GhostTown Graphic Art, Fuzz Evil flows like the diaries of a cosmic nomad.
Decibel Magazine offers, "Arizona's self-proclaimed bringers of the 'fuzzapocalypse' pay their respects to the fore bearers of the genre like Black Sabbath and The Stooges, but FUZZ EVIL are plenty impressive in their own respect." The Obelisk issued of the album, "Especially for a debut, it's a pivotal turn, and one well made. With a few surprises in its overall sound, roughness, songwriting and front-to-back push, FUZZ EVIL's first expands on the work they have done in setting it up through their singles and sets in motion a creative progression that could continue in any number of directions. It's reassuring to hear a relatively new band with such a clear idea of who and what they want to be." Sea Of Tranquility hails the band as, "all about upbeat stoner metal, with the influences of Black Sabbath, MC5, Clutch, Monster Magnet, and The Stooges seeping through these six hard hitting tracks… FUZZ EVIL have put together a fun album here for their debut, and based on this the band will certainly be one to keep your eyes on." Nerdist notes, "If you are looking for something with a classic metal vibe, check out FUZZ EVIL. These guys play riff-heavy, reverb-infused metal that sounds like they'd be a killer opening act for Led Zeppelin." Outlaws Of The Sun's review bluntly includes, " FUZZ EVIL has delivered on all counts. Miss this and miss out."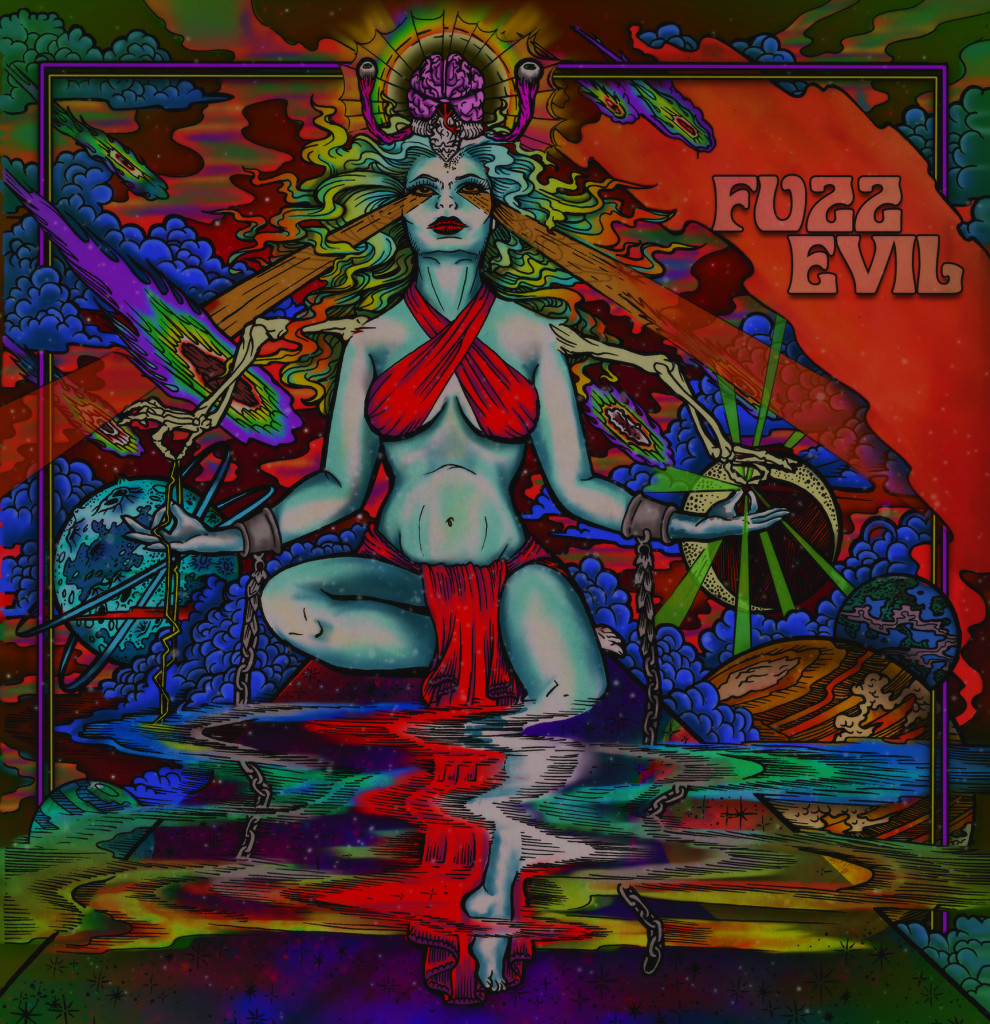 http://fuzzevil.bandcamp.com
http://www.facebook.com/FuzzEvil
https://twitter.com/fuzzevil
http://www.facebook.com/battlegroundrecords
http://www.battlegroundrnr.com
http://www.twitter.com/battlegroundrnr
http://battlegroundrecords.bandcamp.com