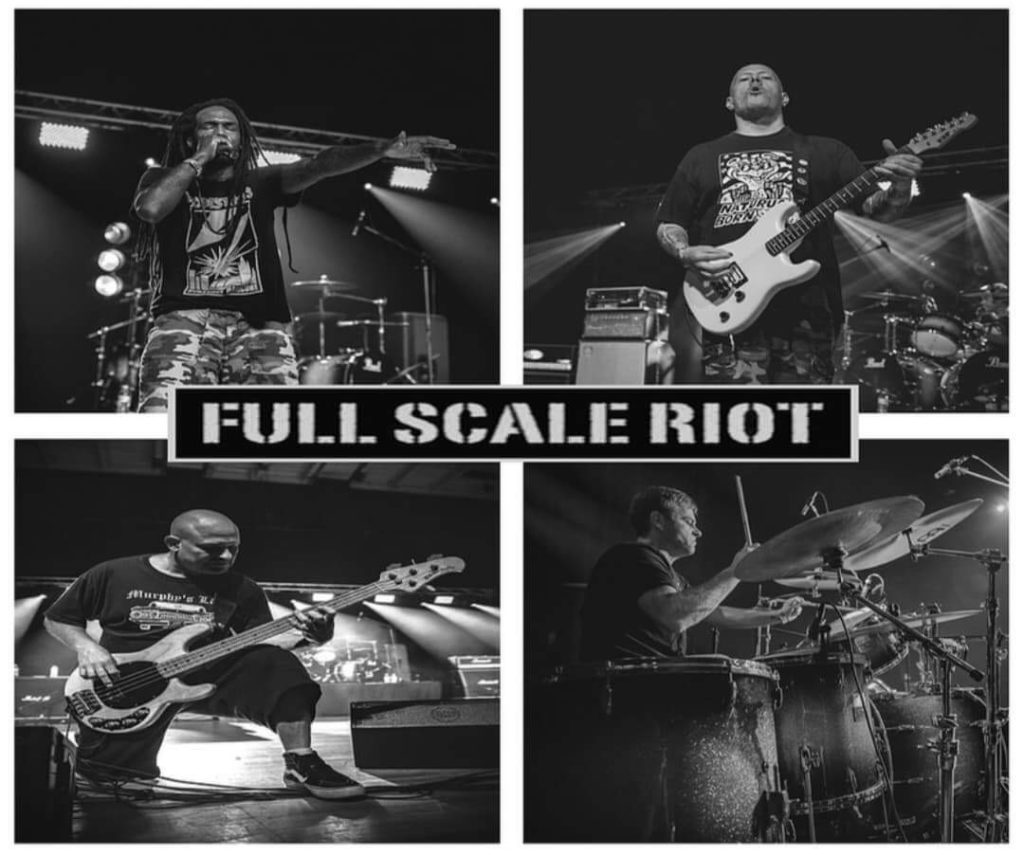 New York City-area hardcore outfit FULL SCALE RIOT has issued a new single and video this week. The new digital single "Push" has been issued through the band's Bandcamp page, and in conjunction with its release, an official video today sees its premiere through No Echo.
FULL SCALE RIOT is comprised of guitarist Tim McMurtie (M.O.D., Rhythm Trip), vocalist BJ Allen, bassist Jeff Wood (Shat, ex-M.O.D., ex-The Dillinger Escape Plan live), and drummer Evan Rossiter. The band's energetic, diverse attack is fueled with elements of punk, thrash, and more, with an old-school NYHC street vibe and forward-thinking politics.
The new single "Push" was produced by Stress The White Boy at the ChopShop Studio in Yardley, Pennsylvania (Murphy's Law, Agnostic Front, Sheer Terror). FULL SCALE RIOT self-released the track via their Bandcamp page this week and has also created a new video for the song. The "Push" video was produced, shot, and edited by vocalist BJ Allen, and now sees its debut via No Echo alongside a brief interrogation of Allen.
See FULL SCALE RIOT's "Push" at No Echo RIGHT HERE.
"Push" is available via Bandcamp HERE and will soon be issued through all other digital platforms. Watch for additional FULL SCALE RIOT recording news to be posted shortly.
FULL SCALE RIOT continues to play live steadily throughout the Northeast with several shows per month. The band plays Stanhope, New Jersey supporting legends Agnostic Front this Thursday, September 20th. Additional shows are lining up well into the fall and winter months.
FULL SCALE RIOT Live:
9/20/2018 Stanhope House – Stanhope, NJ w/ Agnostic Front [info]
10/06/2018 The Downunder – Bangor, ME @ MEDM Autumn Apocalypse [info]
10/07/2018 TBA – MA
10/28/2018 Shaker's Pub – Oakdale, NY @ This is for you Luda [info]
The politically-motivated FULL SCALE RIOT was formed in 2014 and self-released their Depopulation EP the following year, before catching the ear of Eulogy Recordings who signed the band for the release of the empower debut album which was issued in November 2016. empower featured a widespread network of guests, including vocals by Jimmy Gestapo (Murphy's Law), rapper Chris Rivers (son of the late great rapper Big Pun), and Tsarina Romanoff, as well as guitars from Marc Rizzo (Soulfly, Misfits) and blues/rock/reggae/soul singer/multi-instrumentalist and activist Ben Harper, the album recorded to 2″ tape at Trax East Recording Studio (Misfits, Turmoil, Hatebreed), engineered and co-produced by Eric Rachel with assistance from Eric Kovortec.
FULL SCALE RIOT followed that with a new track on the compilation Just For Us Hardcore Kids, which was released on McMurtie's own Tripsquad Records, alongside new music from Eddie Sutton of Leeway NYC and his new band TRUTH AND RIGHTS, Rob Kabula formerly of Agnostic Front and his new band DEAD BLOW HAMMER, Russell Iglay of Underdog and his new band HUGE, and many others.
Watch for further updates in the weeks ahead.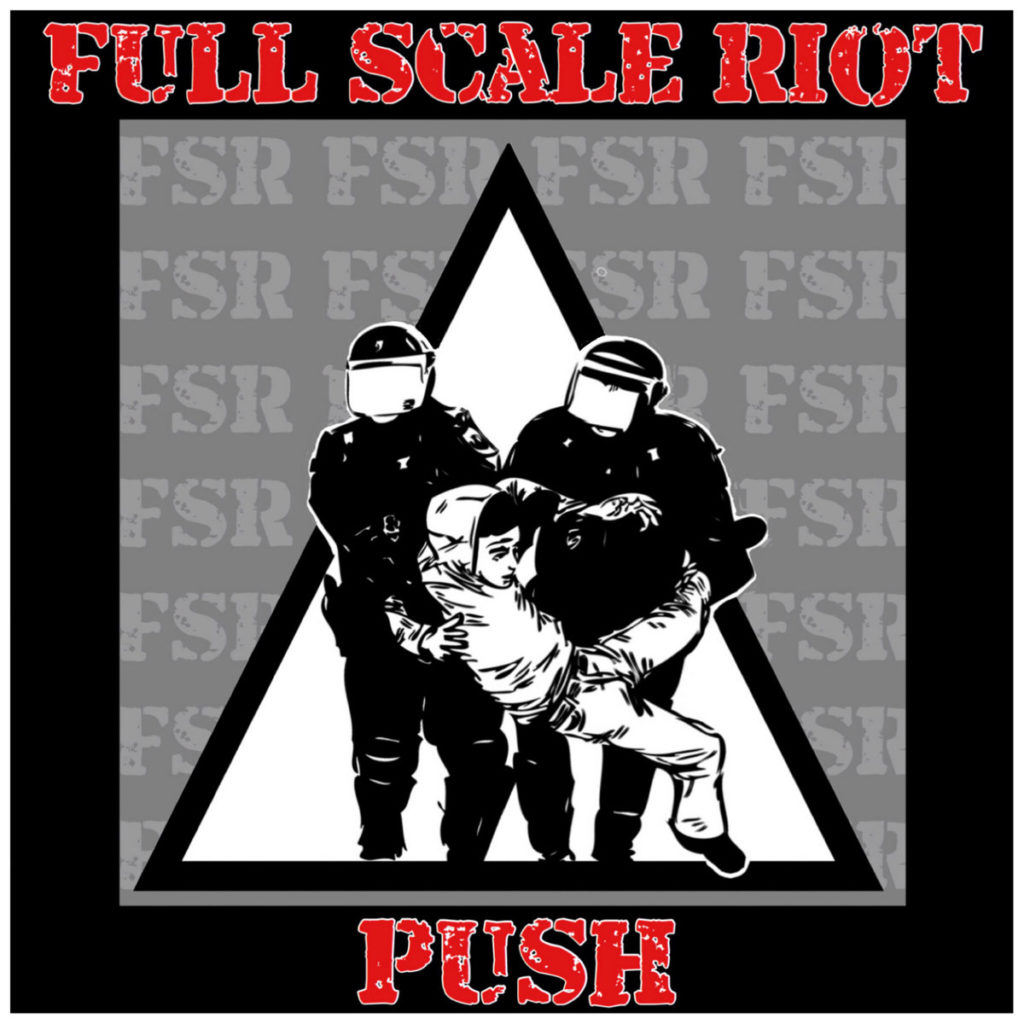 http://www.facebook.com/fullscaleriot
http://www.fullscaleriot.bandcamp.com
http://www.instagram.com/full_scale_riot
http://www.twitter.com/fullscaleriot
http://www.eulogyrecordings.com
http://www.twitter.com/eulogyrecords
http://www.youtube.com/user/eulogyrecordings