US/China-based FUCK YOUR BIRTHDAY has issued a new video for "Go Outside," which is now playing through a premiere hosted by PureGrainAudio.
"Go Outside" comes from FUCK YOUR BIRTHDAY's Blow Out The Candles And Make A Split – a split EP with Chinese punk trio Space Monkey – which saw release through Nefarious Industries earlier this year in conjunction with an international run of tour dates through China, Mexico, and the United States.
Vocalist/guitarist Christopher Henry offers of the song, "'Go Outside' is a song about our dependence on the internet and how much we tremble when it's missing for a bit. I started writing the song on my acoustic guitar in my old apartment whilst waiting for the cable guy to come up and repair the internet connection. I was like, 'well if I can't watch YouTube, I might as well write a fucking song.' Later, during our 2018 Maydays Tour, we set up shop in our buddy's living room (thanks Keidan!), and put this track together."
Drummer Roman Meisenberg offers on the creation of the video, "The concept for the 'Go Outside' music video was actually inspired by Darren Aronofsky's time lapse scene in Requiem For A Dream, which focused on the effects of drug addiction. For our video, I wanted to parallel this and show the effects of internet withdrawal. The main character (our good friend, Dan Ryan, who also lives in Wenzhou) slowly falls deeper into madness as more internet withdrawal drives him into heavy drinking. In a moment of clarity, he runs away, never looking back.
Production wise, we filmed the video in one day in and around Dan's apartment. To achieve the moving time lapse scene, we mounted the camera onto a motion control device that was attached to a slider. Pro gear aside, we used a skateboard and an ebike to shoot some of the outdoor running scenes. My favorite scene to film was Dan drinking himself into oblivion. I knew I wanted a disorienting visual, so I cradled the camera with some camping rope, twisted it tight, and let it unwind. Hope y'all enjoy the video!"
PureGrainAudio writes with the video's premiere, "The title of 'Go Outside' is a reasonable indication of the song's lyrical content. More specifically, it's emphasized in that it was composed from the point of view that we have become overly dependent on the internet to the point that we get uncomfortable when we are not able to access it for any period of time."
See FUCK YOUR BIRTHDAY's "Go Outside" video through PureGrainAudio's premiere RIGHT HERE.
Nefarious Industries has just pressed the band's Touchless Automatic on CD, the first physical incarnation of the album. Touchless Automatic is a long-play record by rock duo FUCK YOUR BIRTHDAY. It was made with love in a warehouse and a messy bedroom. Rated T for Teen: because the band name has Fuck in it. Originally released in April 2016, Christopher Henry provides vocals, guitar, and bass, Roman Meisenberg provides drums and vocals. Angela Nagem provides violin and viola on "Waiting For The Horn" and Rose Anne Heater adds backing vocals to "Alrighty Then." The record was recorded and mixed by Henry, mastered by Justin Francis, and completed with cover art by Aiko Ling.
Find the Blow Out The Candles And Make A Split EP, the Touchless Automatic repress, and all FUCK YOUR BIRTHDAY music at Nefarious Industries' website HERE and Bandcamp HERE.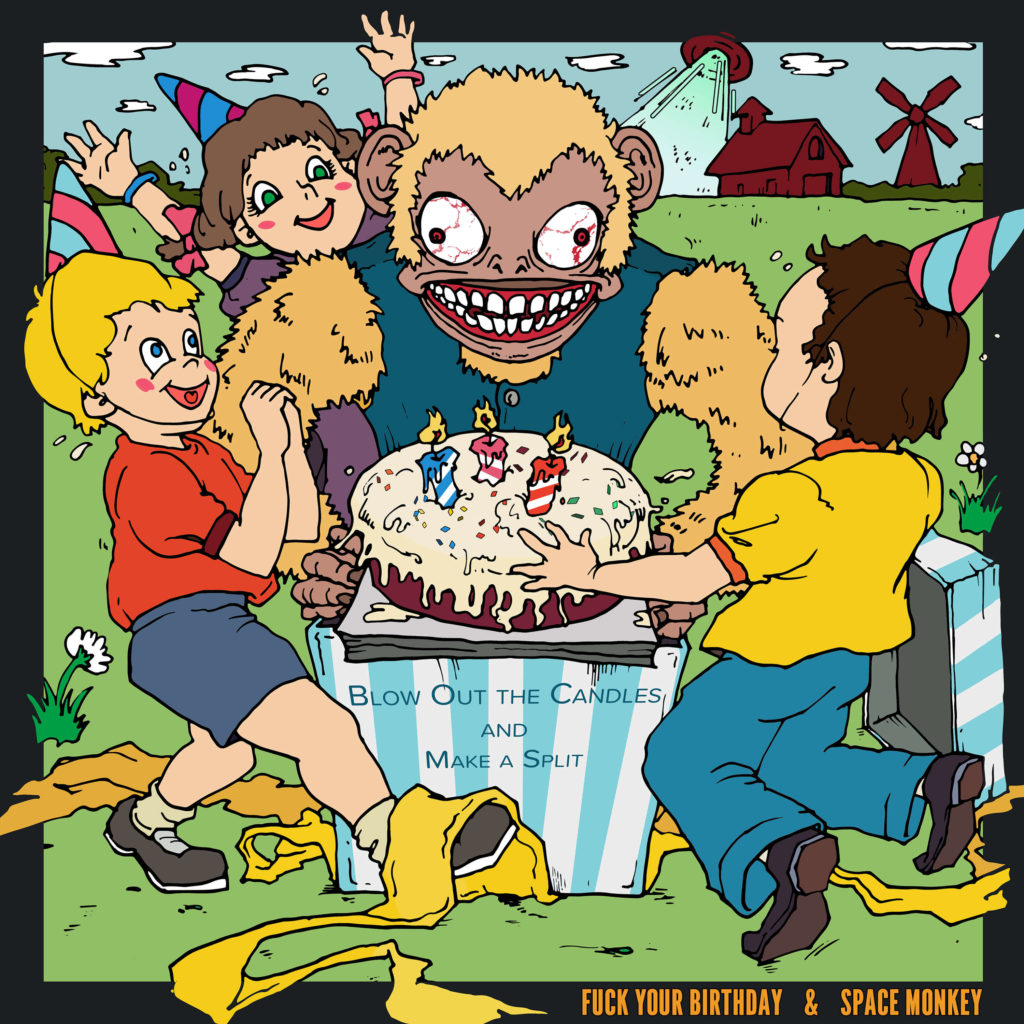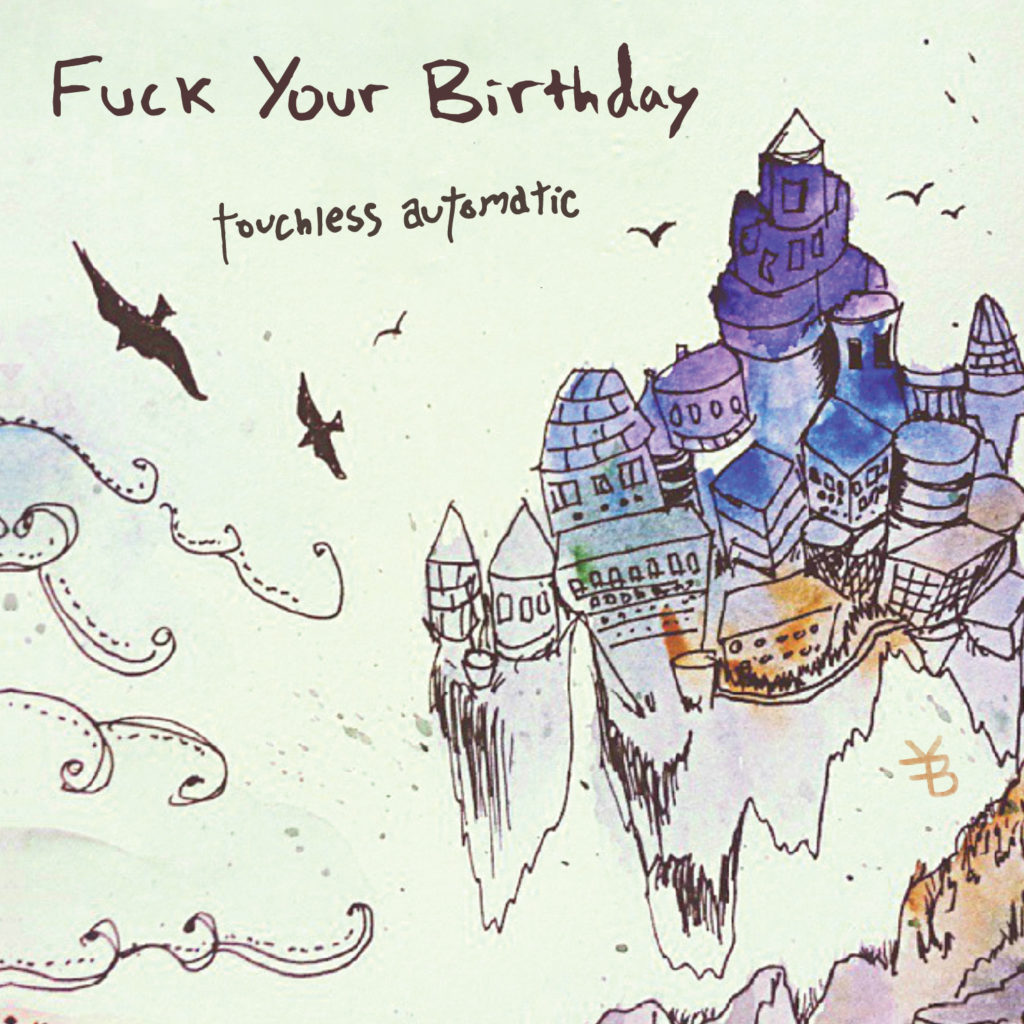 https://fuckyourbirthday.bandcamp.com
https://www.facebook.com/fckyourbirthday
https://www.instagram.com/fuckyourbirthdayband
http://nefariousindustries.com
http://www.facebook.com/NefariousIndustries
http://www.twitter.com/NefariousInd
https://www.instagram.com/nefarious_industries