This weekend, Portland, Oregon-based crust punk icons FROM ASHES RISE entered the studio to lay down two vicious new anthems for Southern Lord Recordings. The crushing recording session marks the first time the band recorded in nine years!
Recorded at Audible Alchemy, engineered by Bryan Sours and Steve Lobdell, and mixed at Audiosiege by Sours and the band's own Brad Boatright, the two tracks — "Rejoice The End" and "Rage of Sanity" — are being finalized for a rabid new 7″ set to be let off the chain via Southern Lord in April or May. A final release date, cover art and more will be be locked down in the coming weeks.
FROM ASHES RISE formed in Nashville, Tennessee during the mid 1990s' American crust punk surge, their infectious downtuned moroseness catching on worldwide almost immediately. Having relocated to Portland, Oregon, the band have unleashed three LPs, a plethora of split releases, EPs and more to date, all amidst waves of heavy underground touring. Last May the band dominated the indoor stage at the annual Maryland Deathfest gathering in Baltimore, and then in November took part the Portland show of Southern Lord's massive The Power Of The Riff West Coast takeover.
FROM ASHES RISE remain one of the most brutally-charged and hauntingly melodic forerunners of the scene.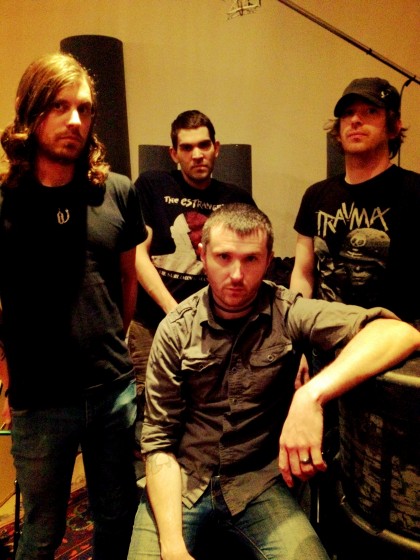 http://www.myspace.com/fromashesrise
http://www.facebook.com/fromashesrise
http://www.audiosiegepdx.com/fromashesrise
http://www.southernlord.com
http://twitter.com/twatterlord
http://www.facebook.com/SLadmin