[photo by Christian Thiele]
Wer Hören Will Muss Schweigen, the magnificent sophomore LP from German folk/rock singer/songwriter FRIEDEMANN, is out today through Exile On Mainstream, and in celebration of its release, Scene Point Blank is featuring the album now through the entire month of February.
FRIEDEMANN's sophomore LP, Wer Hören Will Muss Schweigen — meaning, "One who wants to listen, gotta keep quiet" — is undoubtedly a triumph for the enigmatic solo artist. Once again fully delivered in German, this time around, the soloist comes forth with even more bold vocal arrangements, and more focus on rhythm, melodies, hooks, and overall potency to his heartfelt delivery, with an overall sense of more joy felt in the fourteen anthems. Wer Hören Will Muss Schweigen draws from the artist's search for new ways of expression while channeling recent experiences from touring and maintaining his rural lifestyle. This all is woven into poetry describing how oddity and sense of responsibility, alterity and community are not antagonisms anymore. One can feel how much FRIEDEMANN loves life and we are all invited to follow. The life he lives illustrates the songs with a profoundness one can feel even if you're not familiar with his lifestyle.
Helping broaden the audience for the works of FRIEDEMANN, US-based Scene Point Blank has chosen the infectious Wer Hören Will Muss Schweigen as its featured album for all of February, streaming the entire album now as the record sees release this Friday, January 29th.
Tune in to Scene Point Blank and stream FRIEDEMANN's Wer Hören Will Muss Schweigen at THIS LOCATION.
Two videos from the LP are also playing, opener "Gejammer" HERE and "Haben Und Brauchen" HERE.
International orders for Wer Hören Will Muss Schweigen are available via Exile On Mainstream, the CD HERE and the LP HERE. US preorders for both versions can be ordered via Earsplit Distro HERE.
FRIEDEMANN and labelmate Conny Ochs will celebrate a series of record release shows together surrounding the release of both of their new LPs February 18th through 21st. Additional live dates from the artist will be posted in the near future.
FRIEDEMANN Double Record Release Shows w/ Conny Ochs:
2/18/2016 UT Connewitz – Leipzig, DE
2/19/2016 Reichstrasse – Quedlinburg, DE
2/20/2016 P-Party – Herzberg, DE
2/21/2016 Chemiefabrik – Dresden, DE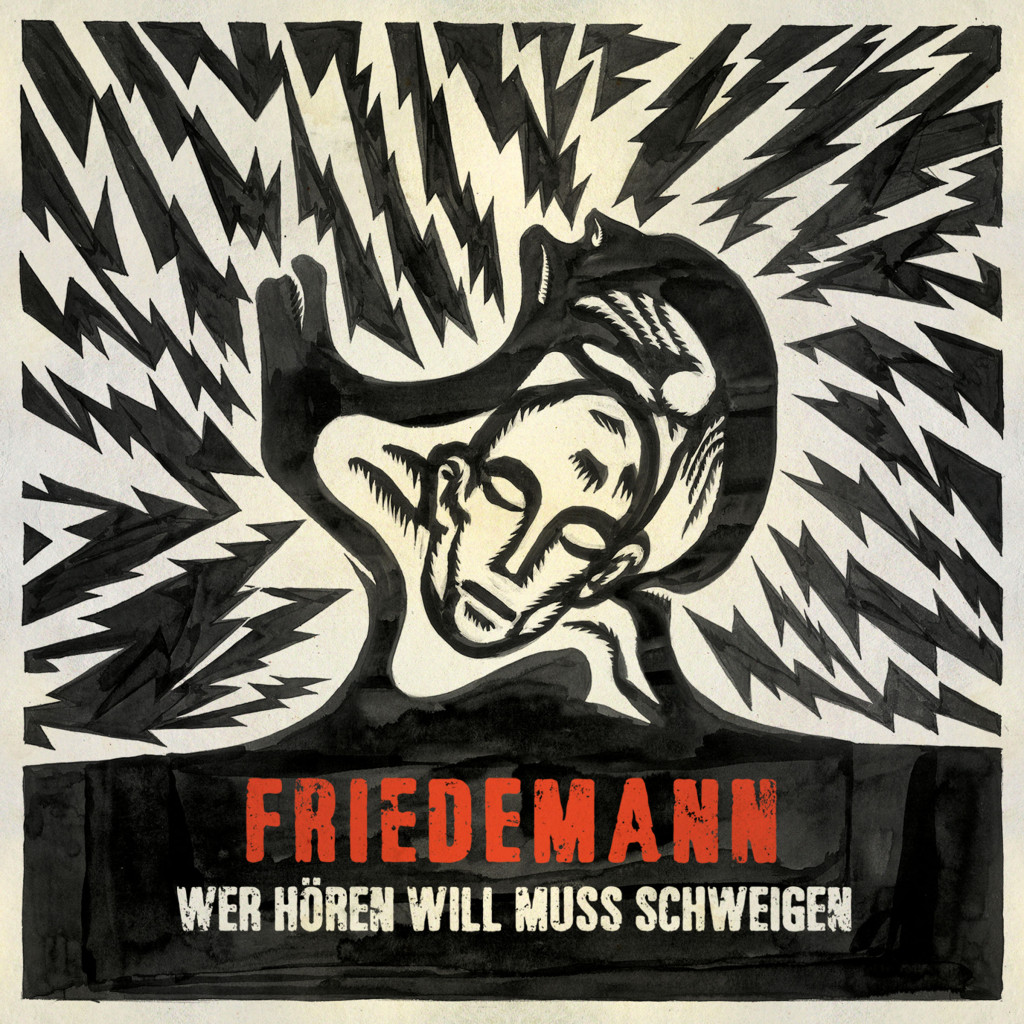 http://www.facebook.com/Friedemann.ruegen
http://www.friedemann-ruegen.de
http://www.mainstreamrecords.de