photo by Ryan Patterson
Louisville post-punk trio FOTOCRIME presents the first in a series of cover songs, offering their rendition of Leonard Cohen's "Avalanche" – featuring cello by Sarah Balliet from Murder By Death – which makes its public debut through a visualizer, now playing at New Noise Magazine.
Band founder Ryan Patterson writes, "In the months since the release of FOTOCRIME's Heart Of Crime album and our return to touring, I built my own studio and dove headlong into producing and recording my music and some of my friends' music. As a bit of pallet-cleansing and experimenting before we begin recording the next FOTOCRIME full-length, I decided to record cover versions of a handful of my favorite songs. Deconstructing beloved songs that are part of my musical DNA is both a joy and a terrifying challenge. It's impossible to capture the perfection of the original but it's an exciting undertaking to find a way to pay tribute to something that means so much to me while finding my own take on the song. Leonard Cohen is certainly ground zero in terms of my vocal and lyrical influences and the darkness of 'Avalanche' lends itself to endless interpretation. It is the bleakest of love songs and a most bitter kiss-off."
He continues, "As we were recording the song, we couldn't manage to capture the foreboding tension of the string arrangement in the original with our synths. I looked up and reconnected with Sarah Balliet, the acclaimed cellist of Murder By Death, who lives here in Louisville. We'd both been on the same tour nearly twenty years ago and she graciously came to my studio and recorded her own brilliant arrangement for cello on 'Avalanche.' Sarah's strings perfectly created the anxiety and dread that was missing from our recording and brought the song together."
The new visualizer for "Avalanche" was created by Patterson.
Tune in and watch FOTOCRIME's cover of Leonard Cohen's "Avalanche" through New Noise now at THIS LOCATION.
"Avalanche" is available today on Spotify HERE and is the first of several new covers from FOTOCRIME, which will be released over the next several weeks, to culminate in a digital EP in late July. Stand by for another cover to be issued next week.
The covers are being released in conjunction with a new list of tour dates. FOTOCRIME has announced shows in June and July which will see them playing in Kentucky, Ohio, Ontario, Quebec, Rhode Island, and New York over the next four weeks. The hometown show this Saturday, June 25th will see the band playing alongside friends Young Widows and Fool's Ghost, while the East Coast run from July 17th through 24th will see them joined by Population 1280. See all confirmed dates below and watch for additional announcements to post shortly.
FOTOCRIME Tour Dates:
6/25/22 Zanzabar – Louisville, KY w/ Young Widows, Fool's Ghost
7/17/22 Little Rose Tavern – Cleveland, OH w/ Population 1280
7/18/22 Meteor – Windsor, ON w/ Population 1280
7/19/22 Bovine Sex Club – Toronto, ON w/ Population 1280
7/20/22 Minotaure – Gatineau, QC w/ Population 1280
7/21/22 Ritz PDB – Montreal, QC w/ Population 1280
7/22/22 AS220 – Providence, RI w/ Population 1280, Blacklist, Infinity Ring
7/23/22 No Fun – Troy, NY w/ Population 1280, Blacklist
7/24/22 Union Pool – Brooklyn, NY w/ Population 1280, Blacklist
While Ryan Patterson, the singer, songwriter, multi-instrumentalist, and producer behind FOTOCRIME, often sings in a rich baritone, he stands in stark contrast to the laconic troubadour persona typically associated with his hometown of Louisville, Kentucky. Patterson has spent over two-and-a-half decades adding to the town's legacy with his impassioned and activist-minded approach to music, his distinctive work as a graphic artist, and his contributions to nearly every aspect of creative underground culture. After his time fronting forward-thinking art-inflected punk band Coliseum, Patterson looked to the urban centers of London, New York, and Berlin for new sonic inspiration, drawing from the passion of his roots while tapping into the sounds of classic EBM and post-punk artists for FOTOCRIME.
Patterson is joined in FOTOCRIME by two fellow Louisville underground legends, both longtime friends and collaborators; guitarist Nick Thieneman (Young Widows, Fool's Ghost) and bass player Will Allard (Aon Brasi, Xerxes). At their live shows, the trio lines the front of the stage for a guitar and synth-fueled attack, backed by the trusty pummeling of their drum machine. When in Patterson's House of Foto recording studio, all three band members readily share instrumental duties on new recordings. Allard is a well-versed pianist and drummer and Thieneman is well known for his prowess on the bass guitar.
With FOTOCRIME's organic-meets-electronic cinematic sweep, Patterson charts the topography of concrete-lined city streets, his voice permeating every opening like a heavy morning fog. The songs are intimate and poignant yet immediate and visceral, reminding us of the communal experience of getting lost in a sea of people while the sound of a bass drum beats on our chests.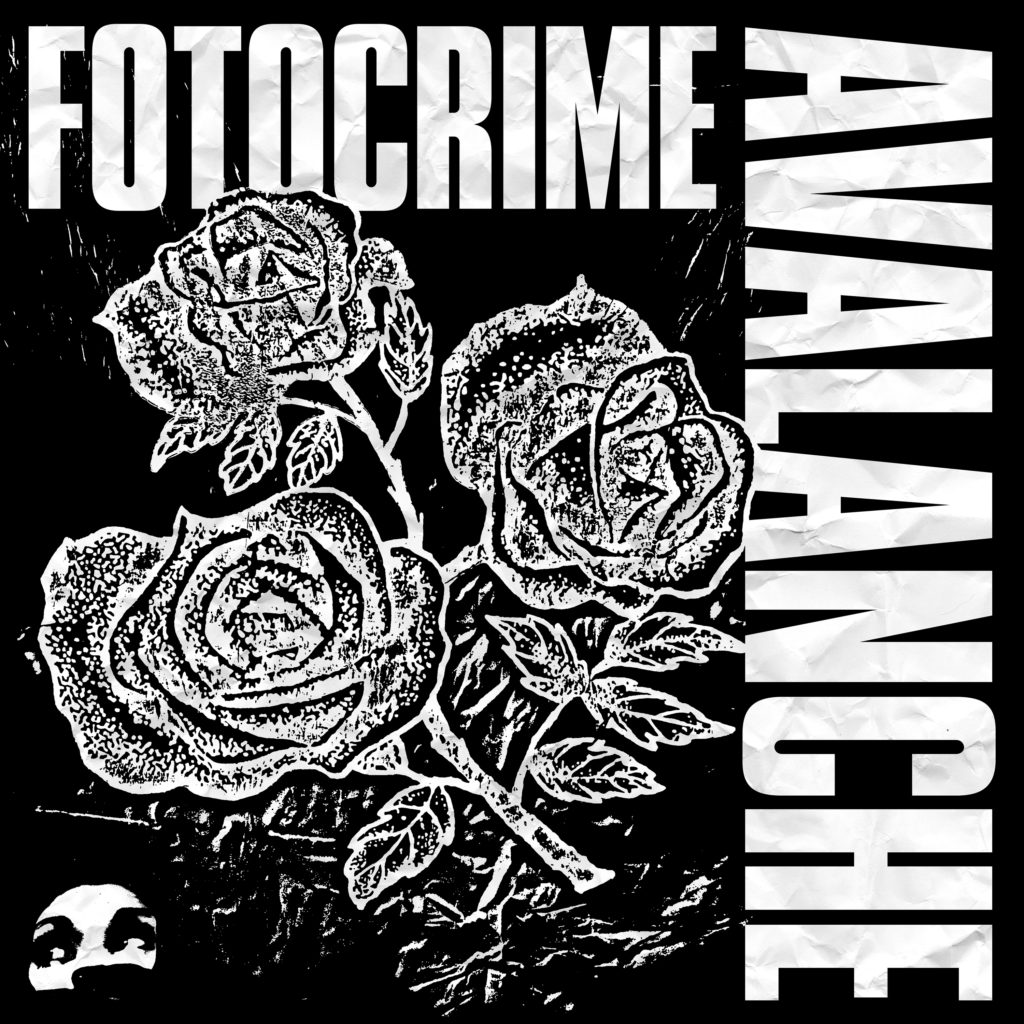 https://www.fotocrime.com
https://fotocrime.bandcamp.com
https://www.instagram.com/fotocrime
https://www.facebook.com/fotocrime