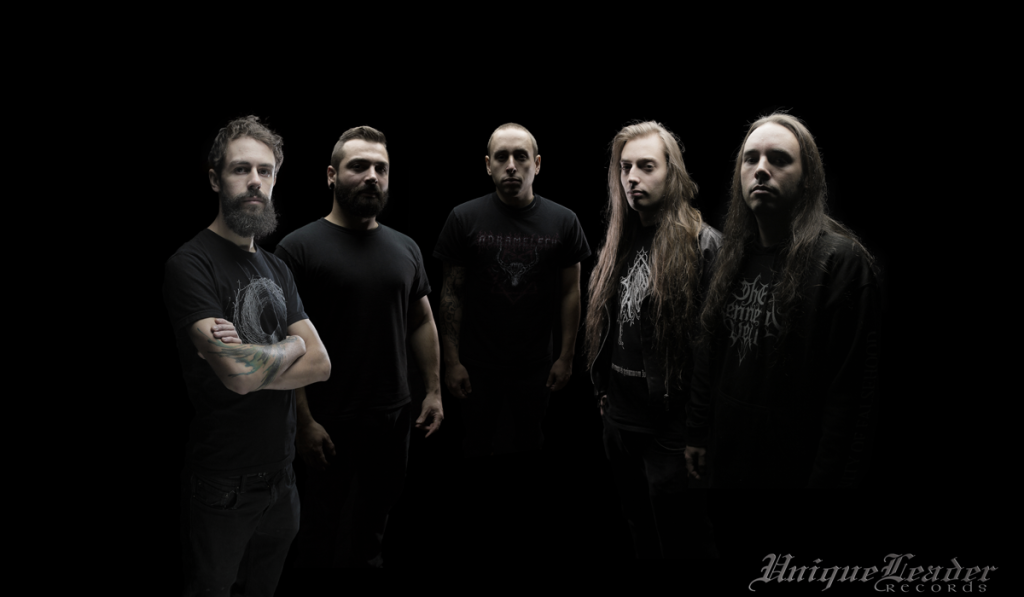 Set for release on May 20th via Unique Leader Records, Dasein, the debut full-length from Canadian neoclassical-influenced tech death unit, FIRST FRAGMENT flaunts a ferocious mesh of over-the-top drum tirades, complex neoclassical-influenced guitar work, boundless solo work, Flamenco and clean guitar passages, proggy death metal bass work and a varied dual vocal approach. Captured at Humanoise Studios with Mathieu Marcotte (Augury, Humanoid) and mixed by Hugues Deslauriers (Augury, Defilementory, Vengeful etc.), the eleven-track offering features guest appearances from current and former members of Spawn Of Possession, Obscura, Inferi, Augury, and Elderoth, as well as artwork by Sam Nelson (Incandescence, Wayfarer, Stoic Dissention).
In advance of its release, today Heavy Blog Is Heavy offers up fourth movement, "Émergence," for public appreciation noting, "The track is an absolute monster and adequately describes what kind of music you're in for. From the awesome guitar solo in the middle to the fantastic leads, this album is sure to knock your socks off if you're a fan of the genre, and even more so if you're already a fan of the band."
Elaborates guitarist/vocalist Phil Tougas, "This track is extremely old [2008-2009′. Almost all of the songs on the album are either entirely written by myself or [guitarist] Gabriel Brault-Pilon, but this one was written as a full collaborative effort, hence the ridiculous amount of counterpoint in both guitar parts and basslines. It is not as neoclassically-influenced in the progressions and phrasing as the other tracks since the melodies present here channel a different atmosphere, but it is just as varied and relentless, and it is probably the most diverse track on the album when it comes to the vocals. Our signature high-pitched riffing style that we've had since 2007 is present throughout the whole song but we've added a lot of twists and turns that you wouldn't find in any other of our songs."
And if you missed it, check out first single/album opener "Le Serment De Tsion," still streaming at Invisible Oranges at THIS LOCATION.
Preorder bundles for Dasein are currently available HERE.
Spawned in 2007 as a bedroom side-project by rhythm guitarist Gabriel Brault-Pilon, vocalist/lead guitarist Philippe Tougas and lead vocalist David Alexandre Brault-Pilon, the Québécois trio evolved into a full-fledged band with the sole intention of creating the catchiest, most aggressive and multifarious music possible. Influenced by only the sickest modern extreme metal bands (Spawn Of Possession, Gorod, Martyr, Capharnaum, Origin, Necrophagist etc.), '90s progressive death (Theory In Practice, Crypt Of Kerberos, Atheist, Cynic), Flamenco music and '80s neoclassical/power metal (Tony MacAlpine, Joey Tafolla, Racer X, Helstar, Yngwie Malmsteen) and being the only band from their country and in their subgenre to proudly sing solely in French, their diverse sound would quickly prove to be a force with which to be reckoned.
Following numerous demo recordings in 2008 and 2009, FIRST FRAGMENT self-released their highly-praised debut EP, The Afterthought Ecstasy, in 2010 and later recruited bassist Vincent Savary and drummer Philippe Boucher. The band played frequent shows throughout 2011 and 2012 and began putting the finishing touches on the material that would make its way on to their debut full-length. Soon after entering Humanoise Studios with Mathieu Marcotte at the control desk however, Boucher fled the band. Not to be deterred, the remaining FIRST FRAGMENT members joined proverbial forces with session drummer Troy Fullert on of Severed Savior for the completion of the album.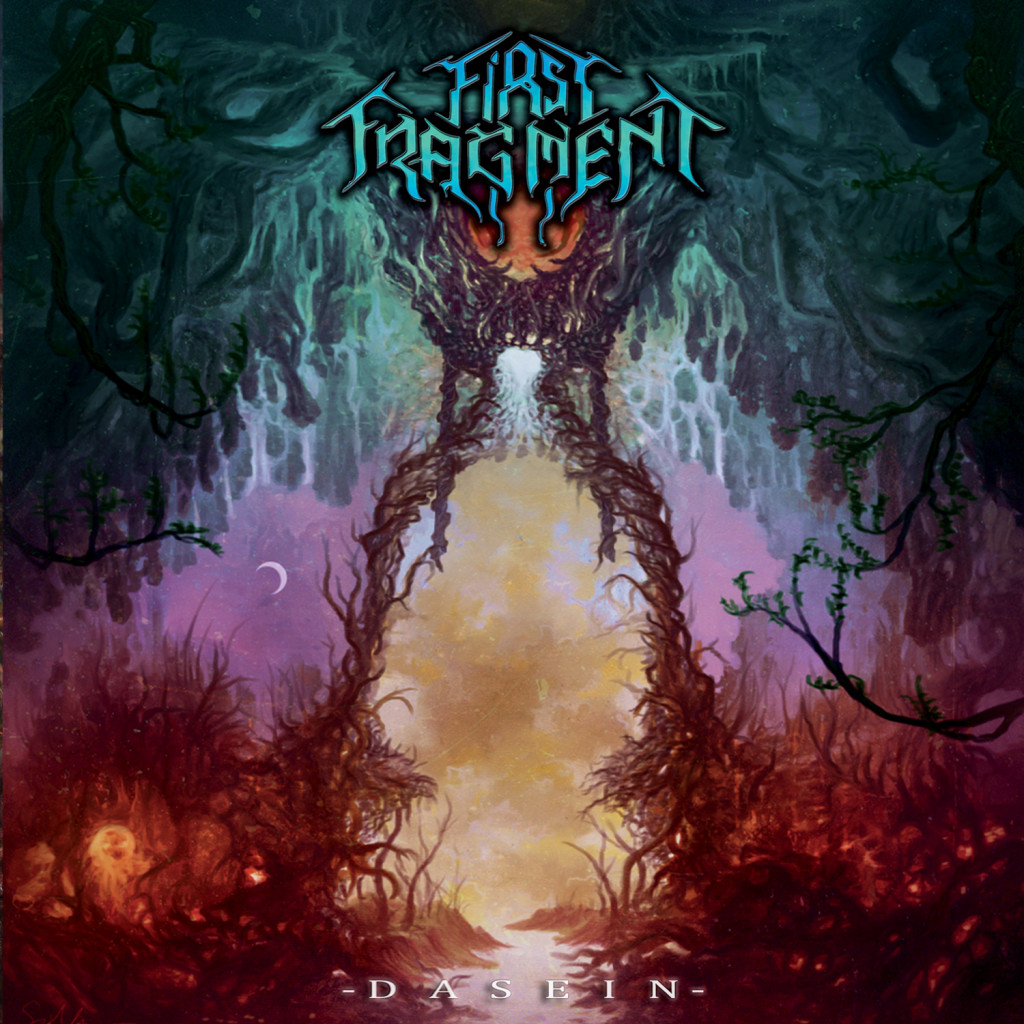 For further info contact liz@earsplitcompound.com.
http://www.facebook.com/FirstFragmentOfficiel
http://www.uniqueleader.com
http://www.facebook.com/UniqueLeaderRecords