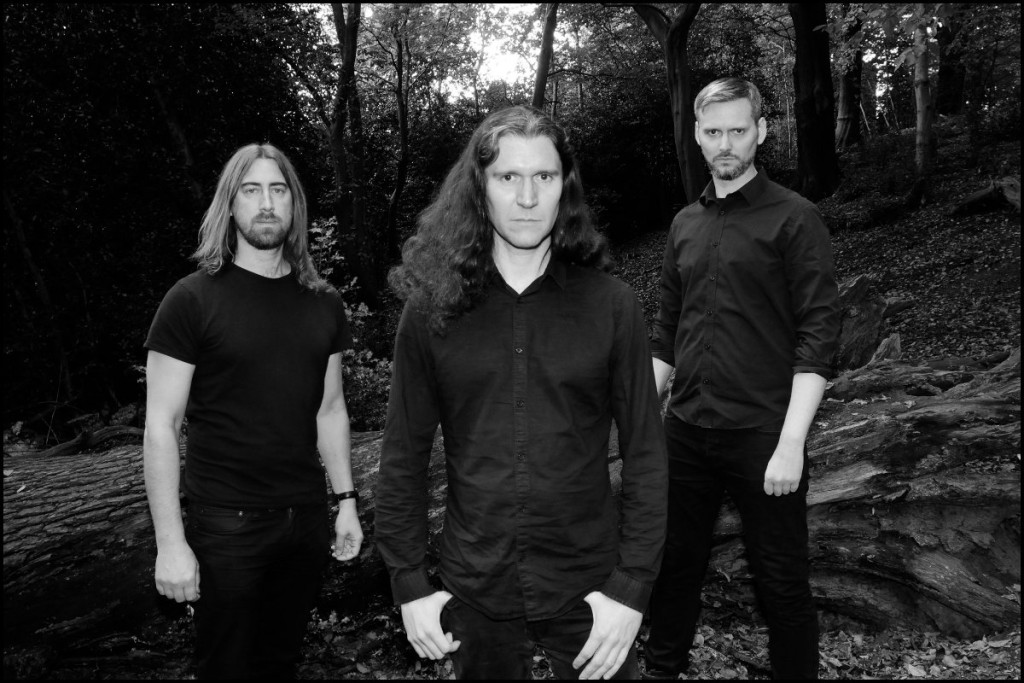 With their fifth full-length album Winter set for release on Aural Music/Code666 on March 10th, and the first track to be debuted having caused a considerable stir amongst press and fans, atmospheric black metallers FEN have posted a video for a second track from the album.
Produced by FEN bassist Grungyn, the video for "II (Penance)" is a combination of scenes filmed during the winter in the mysterious and evocative landscapes that make up the Fens of Eastern England, interspersed with both live and rehearsal footage of the band – un-posed and unvarnished. It is, according to FEN, "A document of a band committed to true sincerity of performance, truly channelling the essence of their music."
It can be seen at FEN's YouTube channel at THIS LOCATION or below:
The recently debuted track "I (Pathway)" can be heard HERE.
Various Winter preorders are available at THIS LOCATION.
Frontman, The Watcher, explains that, "Whilst accompanying the second track from 'Winter,' the video does in many ways symbolize much of the overarching themes of the album. Specifically, it visually represents the journey and landscapes described throughout much of the album – fenland and moors dusted in wintry hoarfrost, peat bogs misting in the blaze of the winter sun and above all of it, the cathedral drawing ever-nearer. In line with the title of the track, this embodies our penance – a monolithic totem exuding dread promise and revelation."
Since the their formation in early 2006, FEN's trademark sound of atmospheric black metal which incorporates elements of post-rock, has seen the band rise on the wave of a resurgence within the UK black metal scene. And with Winter, produced by Jaime Gomez Arellano at the Orgone Studios in London (Ulver, Altar Of Plagues, Grave Miasma, Primordial, Solstafir), FEN has produced their most ambitious and yet most fundamental expression to date. In fact, it could be said that FEN has returned to the very beginnings of their ideology to invoke the atmosphere of bleak reflection and ancient sorrow that envelops the Fens, from whence the band originated, and from where they draw their inspiration.
Frontman The Watcher elaborates, "With Winter, we wanted to 'return to the roots' of the band so to speak but not in the clichéd, nostalgic way many bands do. Instead, we wanted this record to represent the 'essence' of FEN in terms of tone, atmosphere, and above all, concept. This album therefore very much describes a journey towards sanctity and redemption across a landscape steeped in mystery, hints of forgotten darkness, and sorrows long since drowned in the distant past. It represents the culmination of over eighteen months of writing and rehearsing, pushing ourselves harder and harder as musicians – it is a lengthy and self-indulgent record for which we make no apology. Indeed, it is a fitting tribute to mark ten years of the existence of FEN."
Winter, which comes sheathed in the cover art of FEN bassist/vocalist Grungyn, comes available in standard CD, double black vinyl limited to 300 copies, and digital formats. Additionally, FEN's Winter will be available in a Special Collectors Box limited to 199 copies which will include the standard CD, an additional bonus CD, the DLP with Side A/Side B in a smashed splatter effect of transparent aquamarine and opaque cream, an exclusive T-shirt and poster, and a certificate of authenticity signed by the band.
http://www.facebook.com/fenofficial
http://www.fenuk.bandcamp.com
http://www.fenmerchandise.bigcartel.com
http://www.auralmusic.com
http://www.code666.net