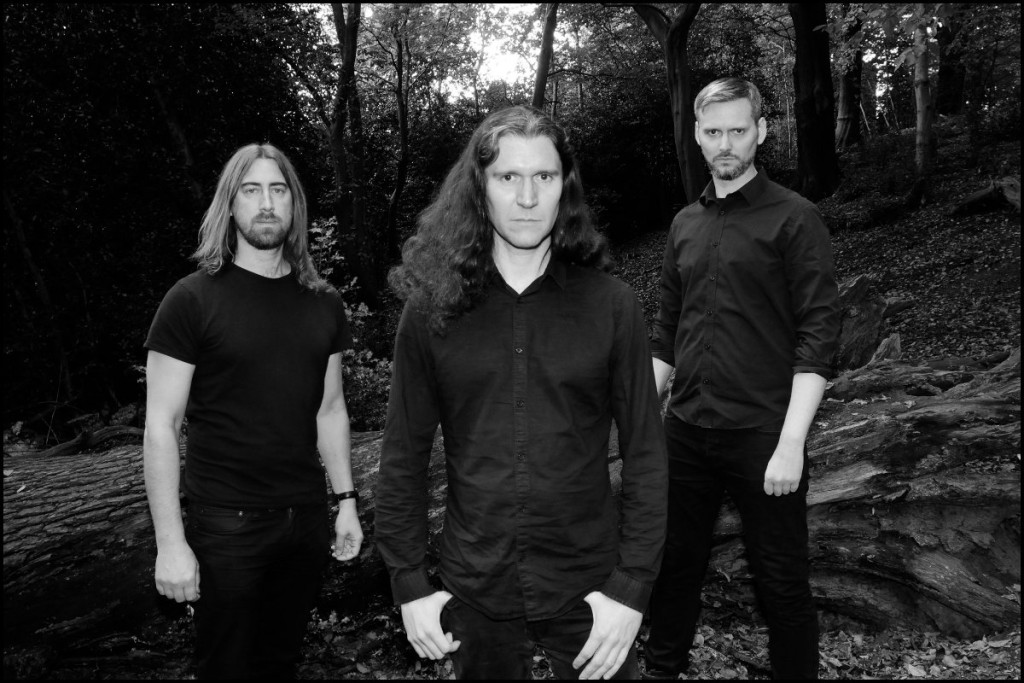 Atmospheric black metallers FEN have announced details of their fifth full-length album, set to see release via Aural Music imprint Code666 on March 10th. Titled Winter, the six-track production
was captured by Jaime Gomez Arellano at the Orgone Studios in London (Ulver, Altar Of Plagues, Grave Miasma, Primordial, Solstafir) and stands among the band's most enticing piece of work yet for the English three-piece; rich in sound, beguilingly delicate, and shrouded in darkness.
Winter's six movements are thematically and compositionally linked flowing into each other seamlessly. Ideally, the whole record is intended to be listened to in one sitting to allow the full journey to be absorbed. Musically, the band have sought to push themselves further than ever before and FEN's trademark use of atmospheric black metal and spacious clean segments have been complimented by shades of '70s progressive rock, shoegaze, and doom metal.
Winter, which comes sheathed in the cover art of FEN bassist/vocalist Grungyn, will be available in standard CD, double black vinyl limited to 300 copies, and digital formats in North America on March 10th followed by a European street date of March 17th. Additionally, FEN's Winter will be available in a Special Collectors Box limited to 199 copies which will include the standard CD, an additional bonus CD, the DLP with Side A/Side B in a smashed splatter effect of transparent aquamarine and opaque cream, an exclusive T-shirt and poster, and a certificate of authenticity signed by the band.
Winter Track Listing:
I (Pathway)
II (Penance)
III (Fear)
IV (Interment)
V (Death)
VI (Sight)
Bonus (available on all the limited formats):
I The Keening Soils
II Sight (Reprise)
III Penumbral Whispers
IV Temples Beyond The Shoreline
Formed in early 2006 with the goal of producing atmospheric black metal that incorporates elements of post-rock, FEN has, since then, found themselves at the vanguard of a resurgent UK black metal scene. With an EP, four full length albums, several splits, and compilations, two European tours and numerous appearances at prestigious festivals under their belts, Winter serves as the band's most ambitious, and yet most fundamental expression, yet.
It is an album in which, conceptually, FEN has returned to the roots of their ideology, seeking to embrace and distill all that inspired them when they first set out on this path over a decade ago – that is, to invoke the ambience of bleak reflection and ancient sorrow that permeates the mysterious landscapes of the fens of Eastern England.
Frontman The Watcher elaborates, "With Winter, we wanted to 'return to the roots' of the band so to speak but not in the clichéd, nostalgic way many bands do. Instead, we wanted this record to represent the 'essence' of FEN in terms of tone, atmosphere, and above all, concept. This album therefore very much describes a journey towards sanctity and redemption across a landscape steeped in mystery, hints of forgotten darkness, and sorrows long since drowned in the distant past. It represents the culmination of over eighteen months of writing and rehearsing, pushing ourselves harder and harder as musicians – it is a lengthy and self-indulgent record for which we make no apology. Indeed, it is a fitting tribute to mark ten years of the existence of FEN."
http://www.facebook.com/fenofficial
http://fenuk.bandcamp.com
http://fenmerchandise.bigcartel.com
http://www.auralmusic.com
http://www.code666.net