Get chic with a premier scuzz-induction courtesy of NYC's FASHION WEEK, as Invisible Oranges lines the carpet with plastic in advance of the clique's Prêt-à -Porter debut via France's Solar Flare Records next week. The top-tier grime bar they set on their debut LP, Prêt-à -Porter, now sees public availability through the metal forefront trendsetters at Invisible Oranges, who notes in their write-up of what the outfit has to offer, "If you like Steve Albini-style angularity and strange spoken word soliloquies, stark noise rock and '90s-style Am Rep abrasiveness like Hammerhead, you will love this band. The tongue-in-cheek titles are just a bit of a curveball that they throw into otherwise jagged aggression."
Your VIP invite to try on the illest auditory garments of the season, like wearing a bear rug before it's gone through the taxidermy process, is at THIS LOCATION.
A video for the track "Chorusace" was also hosted by American Aftermath RIGHT HERE.
Prêt-à -Porter material was just showcased by Brooklyn's connoisseurs of the crush on a pre-release live debut as FASHION WEEK took on a Southeastern US tour with Skyacre over the past two weeks. This Saturday, February 21st, the band will bring the damage to their hometown with a record release gala, as the band joins Primitive Weapons, Whores and Retox at trusted Brooklyn liquor/speaker cabinet, Saint Vitus Bar. Additional public displays of this lavish and ludicrously awesome filth will be announced in the coming weeks.
FASHION WEEK Live:
2/21/2015 Saint Vitus Bar – Brooklyn, NY *record release show w/ Retox, Whores, Primitive Weapons
FASHION WEEK unites a cast of musicians who have done time with Jarboe, Man's Gin, Nakatomi Plaza, Go Deep, Family, Vampillia and more, here unloading a brew of belligerence that remains somewhat unclassifiable, yet soaked in a brackish flood of underground grunge metal and noise rock runoff. Engineered by Andrew Schneider (Cave In, Unsane, East Of The Wall), eight scathing works jam a half-hour of dynamic, grunge and noise-soaked, metallic freakout on Prêt-à -Porter, the entire album throwing enough twists, turns and surprises at the listener than a blindfolded pogo-stick excursion through a field of landmine-lined trampoline pits. Solar Flare Records will release Prêt-à -Porter on 12″ vinyl and all digital formats on February 23rd. Preorders for both physical versions which include digital downloads have been made available HERE and both versions in a t-shirt bundle HERE.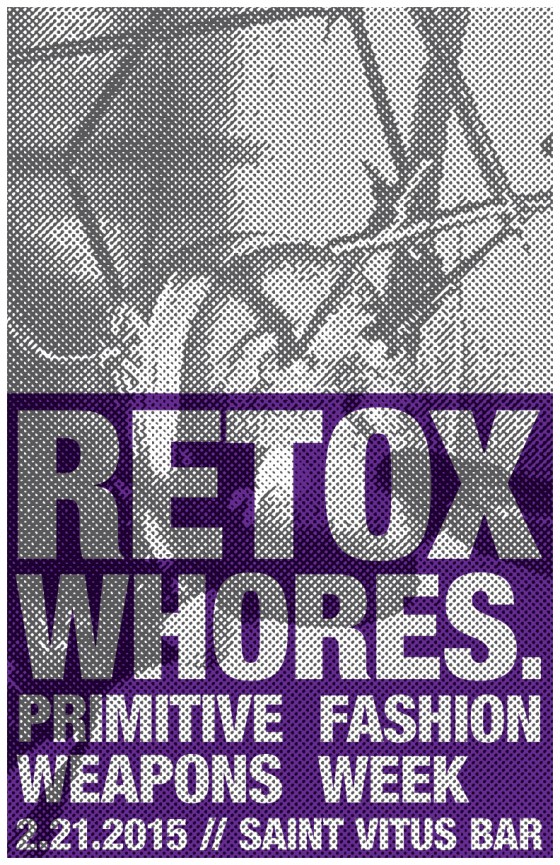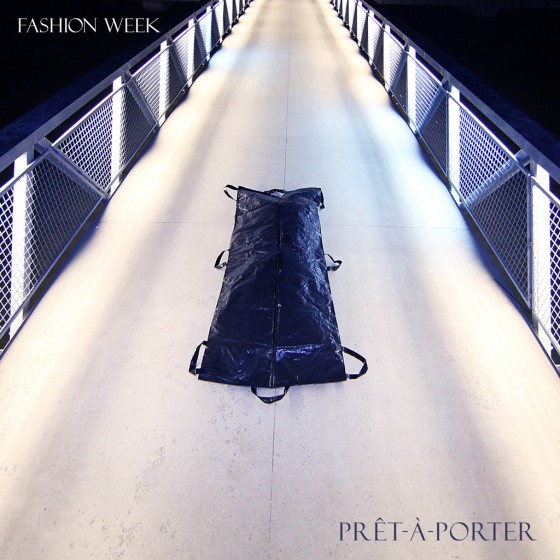 http://www.facebook.com/FashionWeekBand
http://fashionweek.bandcamp.com
http://www.solarflarerds.com
http://facebook.com/solarflarerecords
http://solarflarerds.bigcartel.com