Evansville, Indiana-based fuzz rock alchemists FAERIE RING will release their debut full-length, The Clearing, June 7th via King Volume Records.
Recorded and mixed at Hickory Sound Recording by Aaron Travis and mastered at Cauliflower Audio, over the course of seven tracks, FAERIE RING effortlessly combines various influences from the pantheons of stoner rock into a singular vision. Expanding on the green haze of Sleep and the rocking, desert grooves of Kyuss, FAERIE RING is clearly rooted in the art of riff worship. Still, there exists the freshness of spring and new growth within their psalms; the mushrooms on the forest floor bursting forth and reaching towards the light above. Here we see the boldness of youth and passion revisioning the perceived limits of the genre. Coalescing all that is heavy and psychedelic into a single breathing ecosystem, FAERIE RING's compositions evoke a sense of wonder, like wandering through a towering forest displaced from time; being present and respectful towards the old growth and rejoicing in the new life that is teeming below the surface.
In advance of the release of The Clearing, FAERIE RING is pleased to unveil "Lost Wind" for public feasting. Issues the band simply, "'Lost Wind' is the slow sonic immersion into the psychic depths of the FAERIE RING sound."
Get down with "Lost Wind" at THIS LOCATION.
The Clearing will be released on digital and vinyl formats via King Volume Records. For preorders, visit the King Volume Bandcamp page at THIS LOCATION.
FAERIE RING will bring their riffs to the stage at the Buzz/Cut Queer Music Fest in Indianapolis this September with additional live dates to be announced in the weeks to come.
FAERIE RING:
9/07/2019 Buzz/Cut Queer Music Fest – Indianapolis, IN [info]
The Clearing Track Listing:
1. Bite The Ash
2. Lost Wind
3. The Ring
4. Somnium
5. Miracle
6. Heavy Trip
7. Heaven's End
What started out as an after-work jam in 2016 between guitarist Kyle Hulgus and drummer Joey Rhew quickly bloomed into a full-fledged project with the addition of guitarist/vocalist James Wallwork and bassist Alex Henderson. Shortly thereafter, FAERIE RING employed the help of local recording savant Aaron Travis to pick up what was recorded in a small room and make it sound like it was being blasted out of the Earth itself. There are no gimmicks involved in what FAERIE RING manifest; no need to fly to some rustic cathedral in a far away land for recording aesthetic. The band simply put big amps in a tiny room with linoleum floors and drop ceilings and hit the "Record" button. Tune in; drop out.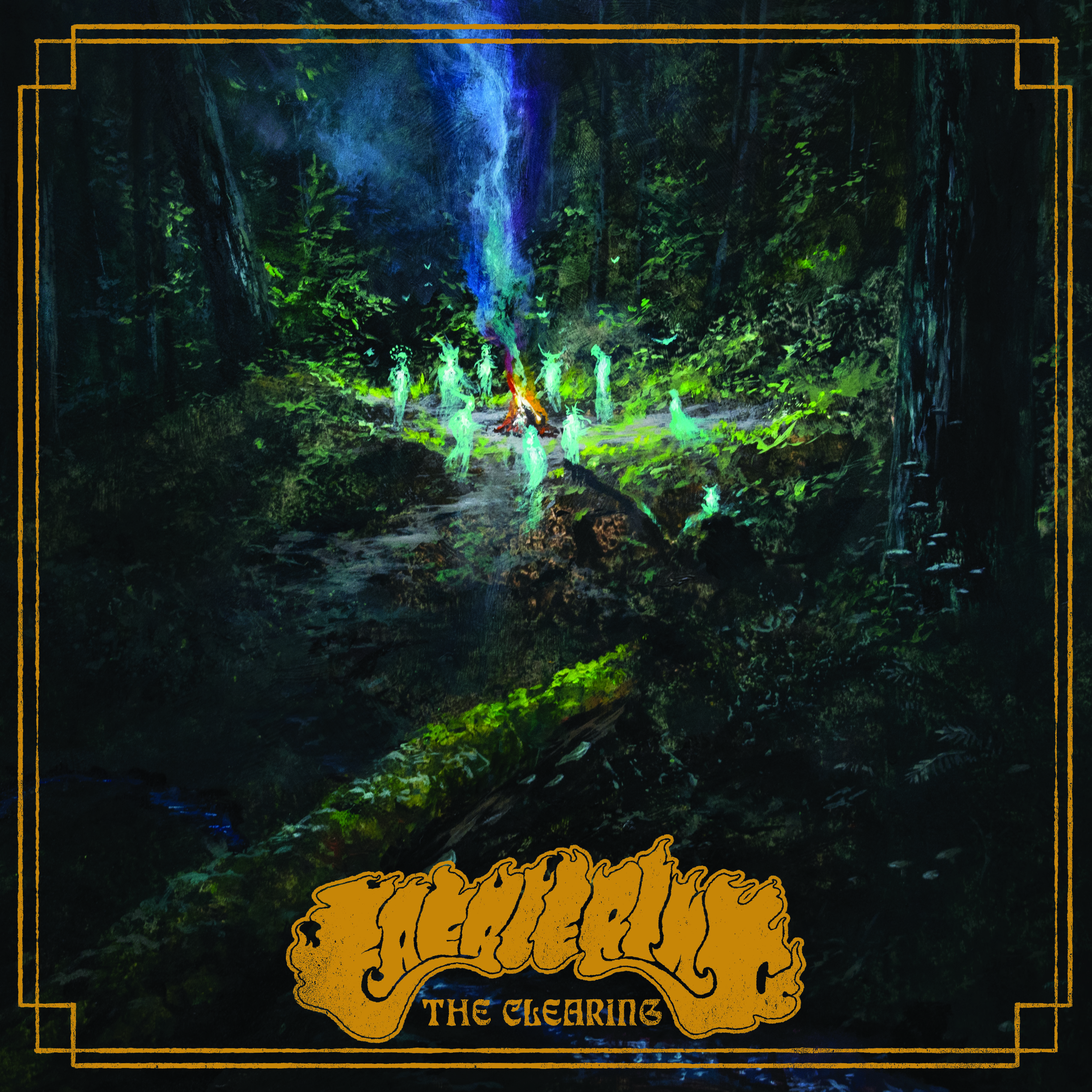 http://www.facebook.com/FaerieRingBand
http://www.instagram.com/faerie_ring
http://www.faeriering.bandcamp.com
http://www.facebook.com/kingvolumerecords
http://www.kingvolumerecords.bandcamp.com
http://www.kingvolumerecords.limitedrun.com