California death metal trio FABRICANT presents their long-awaited debut album, Drudge To The Thicket, now streaming in its engrossing entirety ahead of its worldwide release this Friday on Profound Lore Records.
Formed by members of dark metal band, Mefitis, FABRICANT leverages any musical tool for their riff and song fabrication. Speed, stillness, technicality, simplicity, consonance, dissonance… are all at play for the express purpose of telling the stories of humanity's hubris, madness, and frailty. FABRICANT glimpsed into this black vortex, extracted the raw materials of inspiration, and refined the chaos into the ten fully actualized, death metal songs on their debut album Drudge To The Thicket.
This album was FABRICANT's obsession: a forbidden riddle to solve. From its beginnings stretching as far back as their 2010 demo and to its ultimate end, this album inhabited the deepest recesses of their minds as an omnipresent consumer of thought. With the arrival of this debut, FABRICANT frees themselves of this thicket. The battle was hard-won, but the next ones now inexorably begin. From new obsessions to delirium to the mundane, consciousness marches onwards, screaming out at all of existence for answers, only to feebly fall on deaf ears. Descend into the chaos with FABRICANT.
Drudge To The Thicket was recorded and mixed by FABRICANT, mastered by Dan Lowndes, and features artwork by Adam Burke with additional art by Forest Hughes and Catrina Putri with design by Chimere Noire.
Experience FABRICANT's entire Drudge To The Thicket now at THIS LOCATION.
Drudge To The Thicket will be released on LP, CD, CS, and digital platforms through Profound Lore this Friday, September 15th. Find preorders, streaming, and merch options HERE.
"Once upon a time, the cutting-edge of death metal was chiefly concerned with horror — the NC-17 harrowing you listened to – but FABRICANT invite you to reflect, sporadically courting your awe with ripping riffs, ultimately harpooning the senses to hoist you from the ugly present of everyday chaos to savor a fresh brand of inspired mayhem, surreal, mystical and designed." – Decibel Magazine
"…a ten-track onslaught of inventive death metal that merges the adventurousness of Gorguts with the eerie darkness of bands like Immolation and Drawn And Quartered. Setting aside those loose reference points, FABRICANT is pushing through the untamed wild in the best way possible… they have what it takes to win over fans of bands as varied as Cryptopsy and Defeated Sanity. However, the ball may bounce in terms of public reception and support, Drudge To The Thicket arrives as one of the most interesting death metal releases of the year." – Blabbermouth
"Prepare for: twisted technical death metal that squirms and squeals, slithers and spasms, anchored by some regular hammer blows to the neck (as well as lots of inventive percussive athleticism) and augmented by constant tempo shifts, madhouse vocals, and freaked-out soloing." – No Clean Singing
"…an impenetrable fortress of dissonance and aggressive technicality. It's a whirlwind of bright leads, sparkling sentient bass, and inhuman percussion. It's an inventive and personal foray into the realms of atypical death metal, and, ultimately, a rewarding and satisfying listen." – Wonderbox Metal
"I enjoyed just how bizarre and frayed the band's style of death metal is… everything regarding the songwriting is hardwired towards providing the audience with a uniquely unusual and erratic performance. Their sound feels like fresh air for even amongst technical works of death metal, FABRICANT still harness something that sets them apart from even this niche herd. Every riff, every utterance of tone; it's completely deliberate." – The Razor's Edge
"Amidst the constantly swerving nausea FABRICANT generate they've done well to avoid any too-typical or traditional tropes by side-stepping any hard-cut angled motions ad nauseam and keeping themselves upstream of pieces which are directly beauteous or referential… A very high recommendation." – Grizzly Butts
For review copies of Drudge To The Thicket and interviews with FABRICANT contact dave@earsplitcompound.com.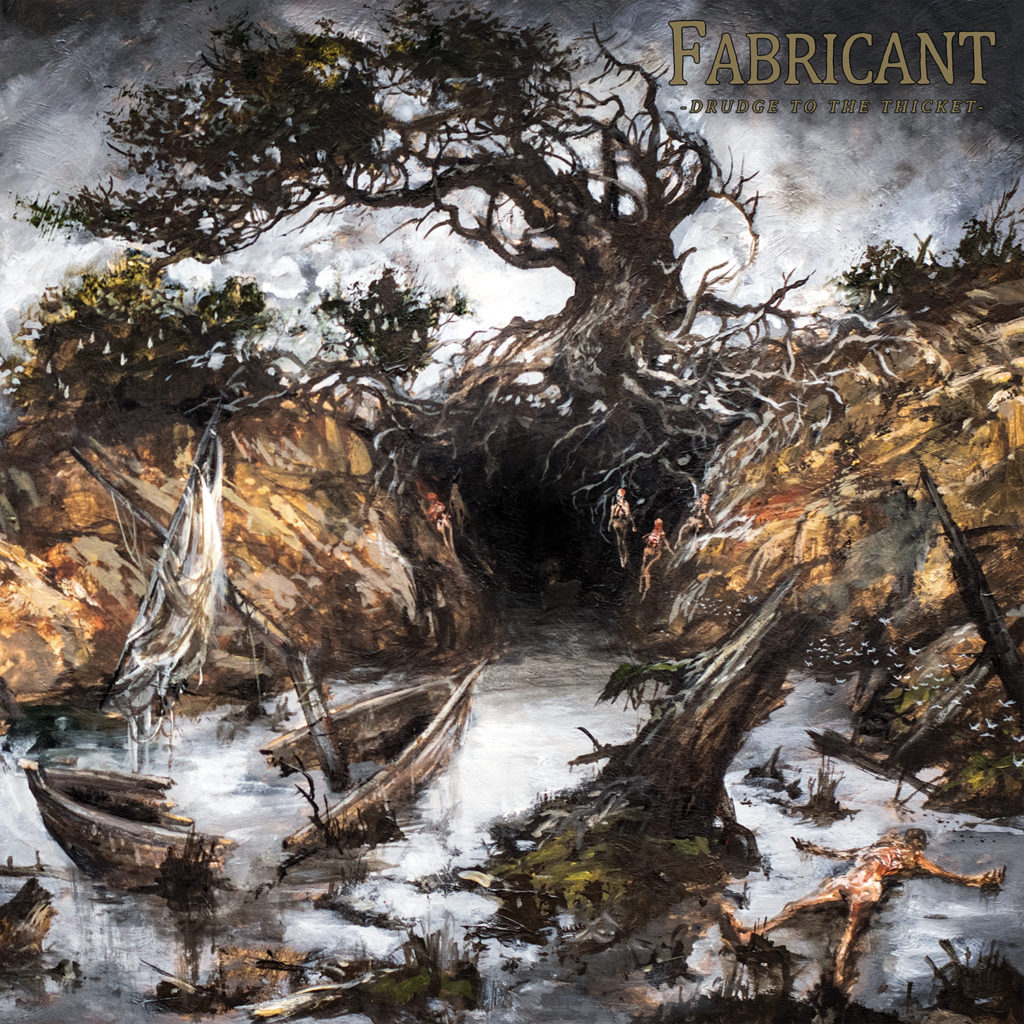 https://fabricant.bandcamp.com
https://facebook.com/fabricant.band
https://profoundlorerecords.com
https://www.profoundlorerecords.bandcamp.com
https://www.instagram.com/profoundlorerecords
https://twitter.com/profound_lore
https://www.facebook.com/profoundlorerecords