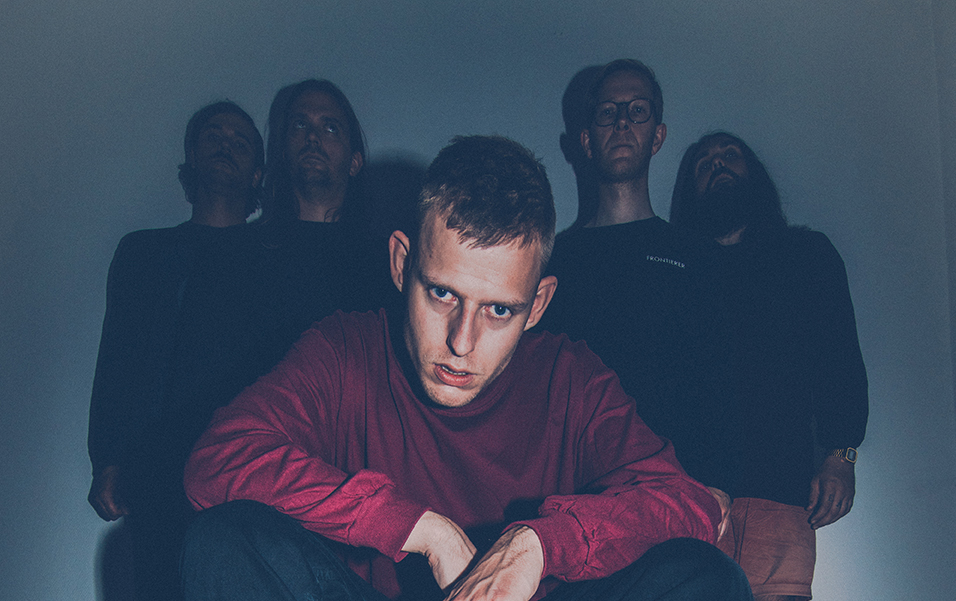 photo by Rasmus Sejersen
Danish hardcore fusionists EYES are preparing to issue their first full-length album, Underperformer, through Indisciplinarian on September 25th. With the album nearing release, the band issues a new video for the LP's title track, now playing exclusively at BrooklynVegan.
EYES is made up by five young veterans from the Danish metal and hardcore scene, and the new album Underperformer reflects a combo that does not worry one bit about what fans, the scene, or people in general might think. One senses an artistic kinship with bands such as Daughters, Pissed Jeans, and Converge, all bands who started out with a particular sound and have changed and developed their musical vision significantly; something EYES aims for as well, and succeeds in.
Barely over two years since the band's eponymous debut EP saw the light of day, EYES delivers their first LP, Underperformer. The record was produced by Tobias Munk Tønder (Église, Drukner), mastered by Jacob Bredahl (Lifesick, I Am Bones) who also contributes guest vocals to several songs on the record, and completed with artwork by Jon Gotlev/No Heroes.
The new video for the title track to Underperformer falls in line with the previously released "Distance" video in terms of twisted imagery through high polished aesthetics. The video is done 100% DIY by the band themselves and elaborates on the song's and album's main theme of falling behind in adult life.
EYES vocalist Victor Kaas states, "When we finished writing 'Underperformer' we knew right away that it was going to be the title track of the album. The song is the ultimate culmination of the dogmas we had set for ourselves in the songwriting process; heavy grooves, chaotic parts, and a catchy hook. The song is about a period in my life where I kept disappointing myself. Procrastination was the norm rather than the exception. I felt stuck and like I never grew, but still I told myself that everything was fine. That I was always busy with a packed calendar and didn't have time to do the things I wanted. What I was really busy with was wasting my life and nurturing an addiction."
BrooklynVegan writes, "The EP proved that EYES were a force to be reckoned with off the bat, but the new singles from the full-length are even better. They're more chaotic and more melodic, and find the band branching out from straight-up metallic hardcore into frenzied territory that recalls The Locust, An Albatross, early Daughters, and other bands that create a total fucking racket like those do."
See EYES' twisted "Underperformer" video now at BrooklynVegan RIGHT HERE.
Underperformer will be released through Indisciplinarian on September 25th. The record will be issued on vinyl (400 on black, 100 on white), tape (100 copies), and all digital formats. Preorders are live at the label webshop HERE.
Watch for additional audio samples and more to be released over the weeks ahead.
EYES formed in 2017, and after a hefty initial period as a band with a hyped debut 2018 EP and a series of explosive shows in Denmark and Europe, the urge to redirect themselves arose, and new songs began to take shape. The band quickly decided to make a shift from the debut's "blackened" expression towards a more punk rocking and experimental sound with focus on grooves and hook; a less "brutal" and more minimalistic aesthetic, and an underplayed expression in both auditive, lyrical, and visual aspects.
This has resulted in Underperformer, its ten songs showcasing a unique talent for injecting new life into hardcore with a disregardful (mis)use of the genres many strains and traits through a focused, original songwriting. In its essence, Underperformer is a narrative about becoming an adult and having a hard time adjusting to the role it implies. About feeling discontent with oneself and where one is in life; feeling like you're always busy and have your hands full, but never actually accomplishing anything – feeling like an underperformer.
EYES Live:
9/05/2020 Generator Festival – Odense, DK
9/26/2020 Release & listening party @ TBA – Copenhagen, DK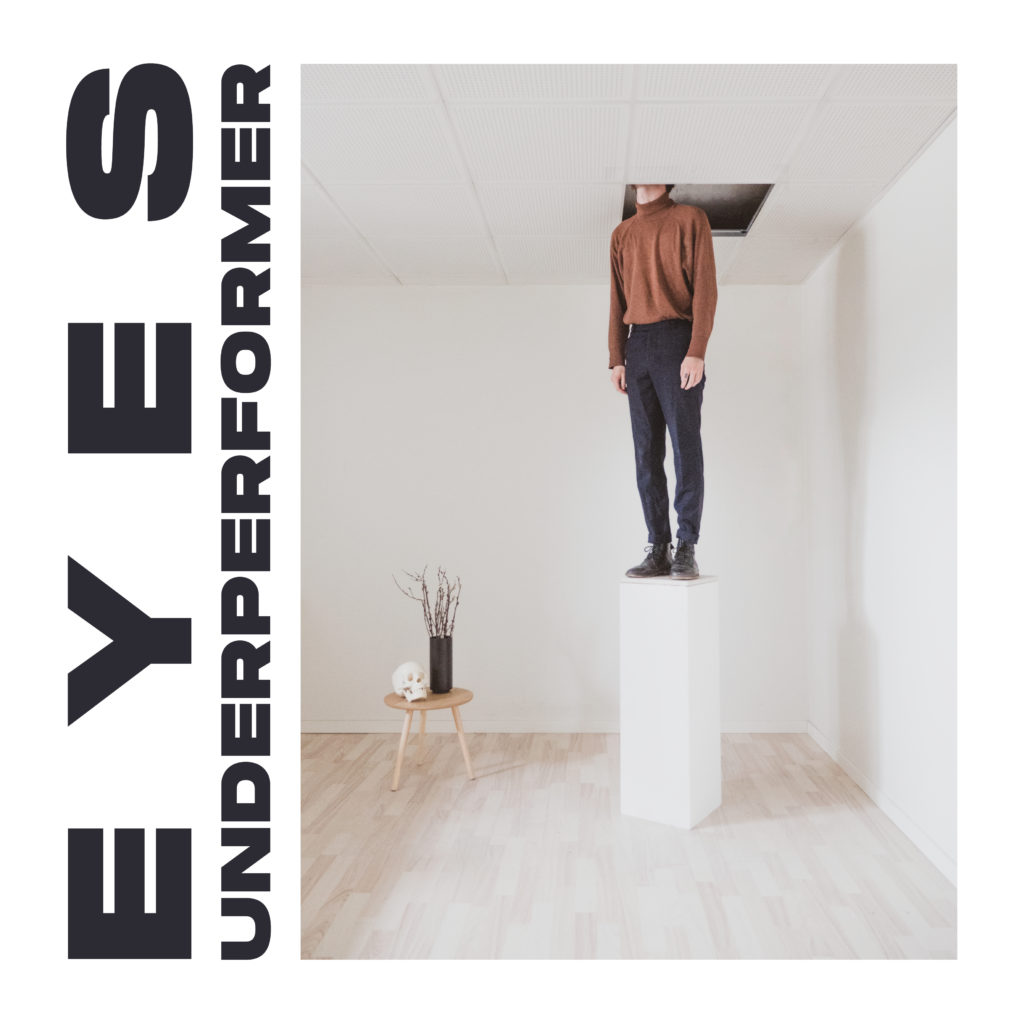 http://www.facebook.com/eyesbandcph
http://eyescph.bandcamp.com/releases
https://www.instagram.com/eyesbandcph
http://www.indisciplinarian.com
http://www.facebook.com/indisciplinarian
https://indisciplinarian.bandcamp.com
https://www.instagram.com/indisciplinarian_