Following a successful live US invasion with Ringworm and Enabler, Louisiana loudsmiths, EYEHATEGOD, will take to the streets again next month on a brief but mutinous rash of live takeovers with Iron Reagan, Vektor and Strong Intention. Slated to erupt in Washington DC on July 10th, the band will level stages in six cities, the run coming to a close in Brooklyn, New York at Acheron. Additionally, the band will make an appearance at this year's edition of the Housecore Horror Film Fest in Austin in October with further live infiltrations to be announced in the weeks to come.
EYEHATEGOD continues to tour in support of their chart-toppling, self-titled new studio offering, their first in nearly 15 years. Released on May 27th via Housecore, the record continues to reap praise and widespread "fuck-yeahs" from fans and media both Stateside and beyond. Gushes Pitchfork in an 8/10 rating of the record, "After fourteen years, they've come out swinging, armed with yet another of their often-renewed leases on life and still spoiling for a fight. That Eyehategod exists at all is a miracle in and of itself, but the fact that it is so damn great is simply extraordinary." Adds Stereoboard, "Eyehategod is a vitriolic demonstration of everything that made this band so great in the first place. There are brilliant riffs, moments of barely contained aural violence and, most memorably of all, the ever-distinctive vocals of Mike IX Williams… worthy addition to the band's already impenetrable legacy."
If you missed it, check out the band's video for "Medicine Noose," via Revolver Magazine at THIS LOCATION along with some words from Williams about the track.
In less positive news, EYEHATEGOD's van was broken into while onstage on Wednesday, June 18th in St. Louis, Missouri. Various electronics as well as guitarist Brian Patton's computer bag containing all of his earnings from the tour to that point were stolen. Police reports have been filed however if anyone has any information or wishes to help, please contact agnosticzac@gmail.com.
EYEHATEGOD
w/ Iron Reagan, Vektor, Strong Intention
7/10/2014 The Pinch – Washington, DC [info]
7/11/2014 Simons 677 – Providence, RI [info]
7/12/2014 Bogies – Albany, NY [info]
7/13/2014 Depot – York, PA [info]
7/14/2014 Ballroom At Outer Space – Hamden, CT [info]
7/15/2014 Acheron – Brooklyn, NY [info]
End Tour
10/23/2014 -10/26/2014 Housecore Horror Film Fest @ Emo's – Austin, TX [info]
Eyehategod is available via Housecore Records at THIS LOCATION.
"…a stomping and venomous set of eleven tracks that reignite the band's amazing propensity for down-trodden, electric blues." – Noisey
"…their most entertaining release since 1996's Dopesick…urgent and raw, as if the band hasn't aged a day." – Consequence Of Sound
"To say that this album is 'a triumphant return,' or 'the album we've all been waiting for' are elephantine understatements. This album holds its own against some of the best of their canon and that alone makes it one of the best metal albums you'll hear this year." – Metal Insider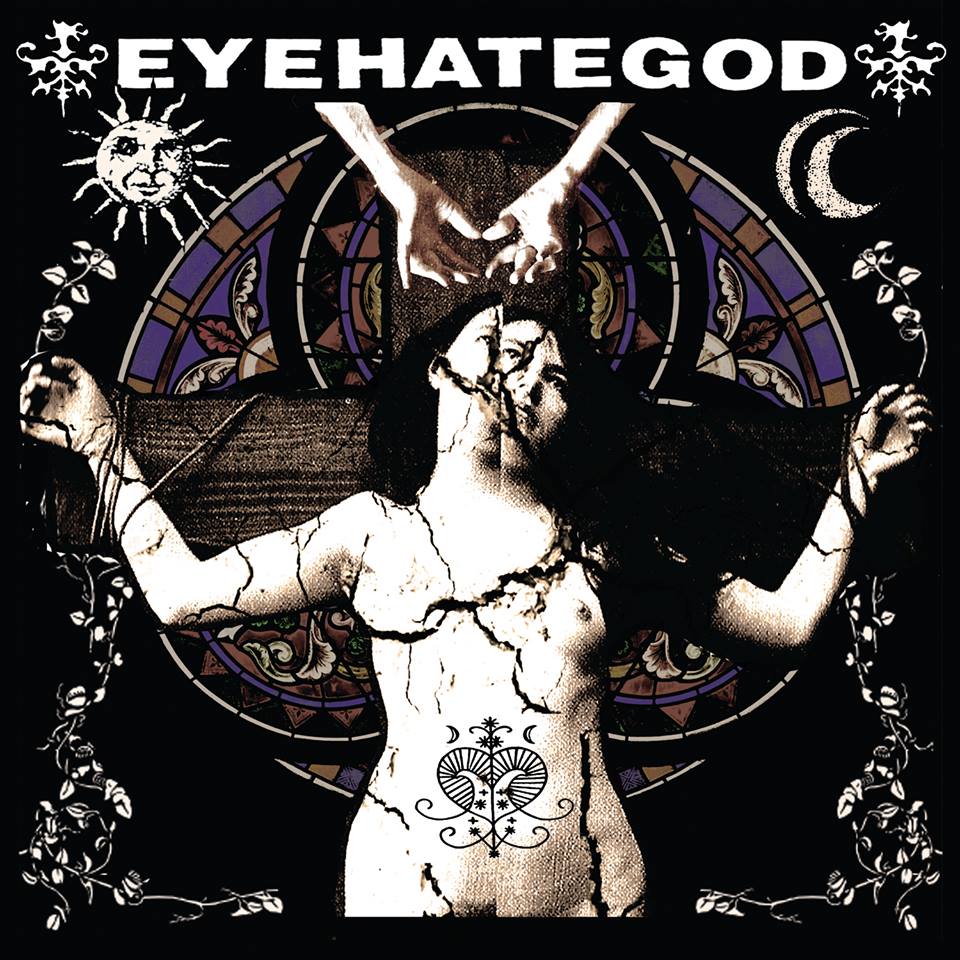 http://www.eyehategod.ee
http://www.facebook.com/OfficialEyeHateGod
http://www.thehousecorerecords.com