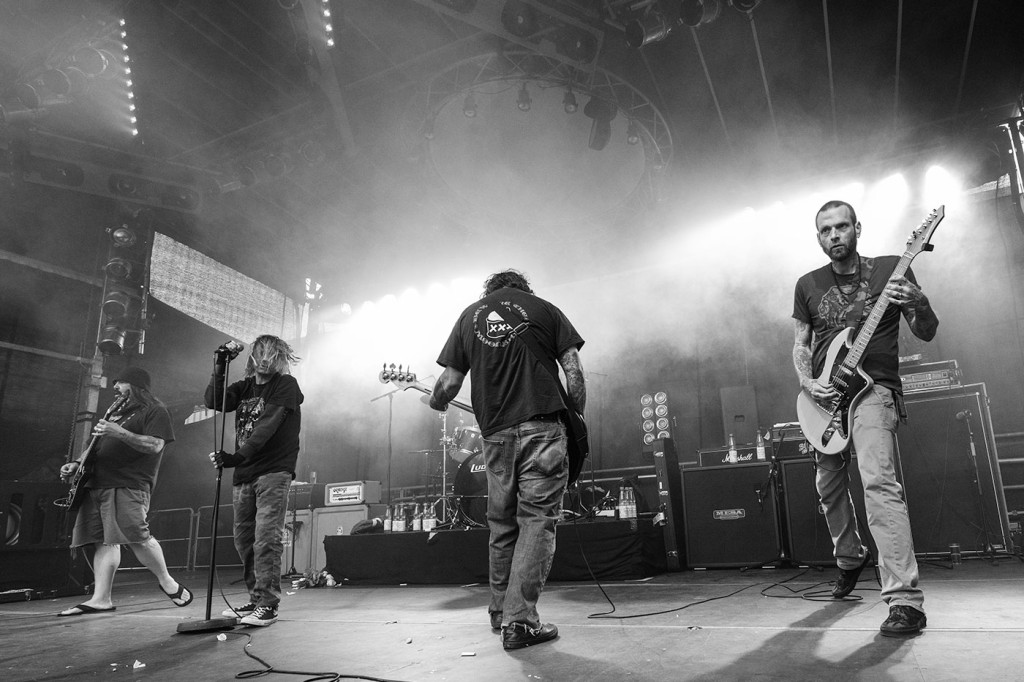 [photo by Clemens Mitscher]
New Orleans' favorite road hounds, EYEHATEGOD, will return to the stage next month for a short bought of US fest invasions. The revelries commence with a headlining show at Underground Arts in Philadelphia on September 9th. From there the band will level Hopscotch Music Festival in Raleigh alongside Godspeed You! Black Emperor, Old Man Gloom, Chelsea Wolfe, Godflesh, Roky Erickson, Wovenhand etc., Full Terror Assault Fest in Cave-In-Rock with Obituary, Napalm Death, Terrorizer, Gruesome etc. and Don't Call It A Fest in Detroit with Weekend Nachos, Noisem, Ilsa and more! The latest stretch of live debauchery serves as a precursor to EYEHATEGOD's scheduled performance at this year's edition of the Housecore Horror Fest in San Antonio and follows the band's punishing Staggering Backward European Tour earlier this Summer.
EYEHATEGOD:
9/09/2015 Underground Arts – Philadelphia, PA
9/10/2015 Hopscotch Fest @ Pour House – Raleigh, NC
9/11/2015 Full Terror Assault Fest – Cave-In-Rock, IL
9/12/2015 Don't Call It A Fest @ Tangent Gallery – Detroit, MI
11/15/2015 Housecore Horror Fest – San Anton, TX
EYEHATEGOD continues to damage speakers in support of their self-titled LP which inundated the masses in 2014, breaking the band's decade-and-a-half gap since their prior full-length and marking the most successful release in the band's twenty-five-year lineage. Having helped define the NOLA sound with their signature down-tuned, blues-inflected guitars awash in furious distortion, underpinning the tormented screams of Mike IX Williams over a thundering rhythm section, EYEHATEGOD reemerged stronger and more determined than ever before. EyeHateGod personifies desperation and addiction in the various backwaters of forgotten America, punctuated by the "N'awlins" sound of rebellion and pollution resulting in triumph over adversity.
Orders for EyeHateGod in North America can be placed via Housecore Records HERE.
"…the best material of their 25-year career." – Exclaim
"…their most entertaining release since 1996's Dopesick… urgent and raw, as if the band hasn't aged a day." – Consequence Of Sound
"EYEHATEGOD play to their ferociously metallic strengths while never compromising their identity as swampy sludge-rockers, and the result is an album that's equally impressive as it is brutal." – PopMatters
"…the record that EHG fans have been waiting for; a stomping and venomous set of eleven tracks that reignite the band's amazing propensity for down-trodden, electric blues and with their late drummer LaCaze behind the kit." – Noisey
"…in terms of consistency and sheer 'fuck yeah'-ness this is right up there in that first tier of must-have EYEHATEGOD platters. Welcome back, boys. You earned it." – Metal Injection
"Everything we have loved for a quarter of a century about this band is all here, shimmering and glowing with more intensity than ever before… a classic EYEHATEGOD record… The legend lives on!" – Cvlt Nation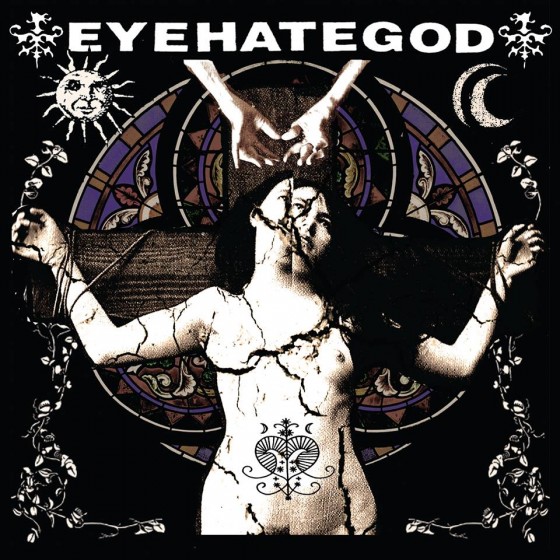 http://www.eyehategod.ee
http://www.facebook.com/OfficialEyeHateGod
http://www.thehousecorerecords.com