California gore strategists, EXHUMED, are currently dispersing their disease throughout North America supporting co-headliners Napalm Death and Voivod. The invasion will have slaughtered nearly three-dozen municipalities upon its conclusion, with its final assault befalling Houston on February 28th. Beginning with tomorrow's performance in Seattle through their Los Angeles date on February 22nd, bassist/vocalist Ross Sewage (Ghoul, Impaled), who played on the original Gore Metal release and redid his vocals for the recently-released re-recorded version (Gore Metal: A Necrospective 1998 – 2015), will join EXHUMED onstage for an "old school" portion of the band's set.
Comments guitarist/vocalist Matt Harvey, "I'm beyond psyched that our old friend Ross Sewage will be doing us the honor of joining us on the West Coast for a some really special sets where the pure old school vibe will be 100% raging. It's been a long time since we've shared the stage properly and I've been hoping something like this would happen for years. We look forward to grinding your faces off and literally partying like it's 1999!"
Adds Sewage, "It's awesome to go casket crushing again with Matt and EXHUMED, my fellow necromaniacs. We're going to give the naked and the dead a proper taste of EXHUMED's earlier years. In our human slaughterhouse, there will be nothing but pure, unbridled, gore fucking metal… but don't call it a comeback. I been here for years. Makin' the blood rain down like a monsoon, listen to my bass go boom."
EXHUMED w/ Napalm Death, Voivod, Iron Reagan, Black Crown Initiate [remaining dates]:
2/17/2015 Rickshaw Theater – Vancouver, BC w/ Dayglo Abortions
2/18/2015 Studio Seven – Seattle, WA w/ Theories *
2/19/2015 Hawthorne Theater – Portland, OR *
2/20/2015 Metro – Oakland, CA w/ Phobia *
2/21/2015 Strummers – Fresno, CA w/ Phobia *
2/22/2015 House of Blues – Los Angeles, CA*
2/23/2015 Club Red – Tempe, AZ w/ Phobia
2/24/2015 Sunshine Theater – Albuquerque, NM w/ Phobia
2/25/2015 Summit Music Hall – Denver, CO w/ Phobia
2/26/2015 Granada Theater – Lawrence, KS w/ Phobia
2/27/2015 Gas Monkey – Dallas, TX w/ Phobia
2/28/2015 Fitzgerald's – Houston, TX w/ Phobia
*w/ Ross Sewage on bass
A genre-altering slab of venomous, jaw-jarring death-metal, Gore Metal was initially issued in 1998 and oozes a charismatic audio repugnance, its maniacal riff mutinies, foul-themed, slasher-film-inspired verbiage and putrid cover art still abhorrently alluring nearly two decades since its unveiling. Rather than let the opus decompose into dust however, EXHUMED returned to the studio to revisit the underground classic, the results of which can be heard on Gore Metal: A Necrospective 1998 – 2015. Adding depth and a new level of devious urgency to the proceedings thanks in no small part to years of touring and a vastly improved-sounding recording quality, Gore Metal: A Necrospective 1998 – 2015 still maintains the grinding, bone raw aggression of the original recordings.
Presented with completely new artwork and a gaggle of detailed liner notes, Gore Metal: A Necrospective 1998 – 2015 is out now via Relapse Records digitally, as a limited edition LP, and as a deluxe two-CD set which comes packaged with the original version of the album for the price of a single CD. Relish the gorific bargains! Order your copy today at THIS LOCATION. Desirers of the digitals can point their browsers HERE or HERE.
"This is not a re-imagining or re-interpretation. The songs are played with the same virulence and raw power of the original, and the studio polish, such as it is, is mostly there for the purpose of clarity. " – Metal Rules
"Though only Matt Harvey remains from the old crew, he's brought back an old friend to guest on these re-recordings. Ross Sewage reprises his primal roar here on… and the result is an especially nostalgic and endearing feel that most re-recordings miss in their quest for perfection. The performance is tighter, the guitar solo is sharper and the vokills are actually somewhat intelligible this time around." – Invisible Oranges
"…the epitome of carnage…one damn fine experience that I suggest everyone endure." – Rock Revolt
For EXHUMED coverage in North America contact liz@earsplitcompound.com, in the UK contact pip@relapse.com, in the rest of Europe contact frank@pettingzoo.nl, elsewhere contact bob@relapse.com.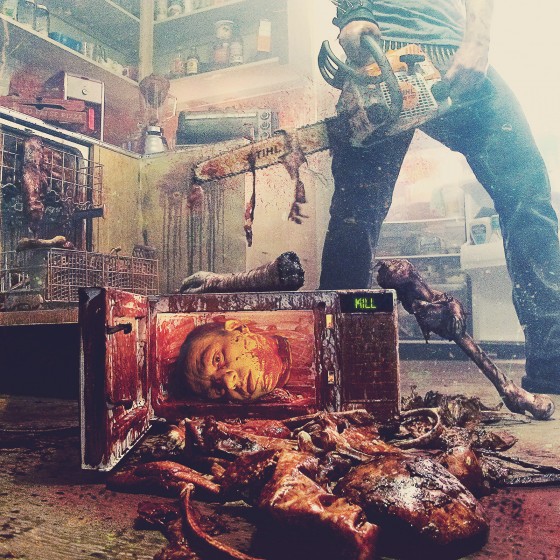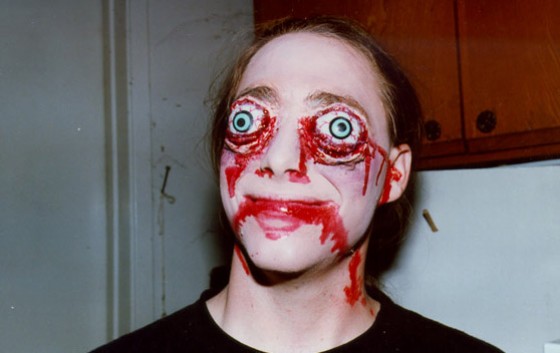 http://www.gorefuckingmetal.blogspot.com
http://www.facebook.com/ExhumedOfficial
http://www.relapse.com