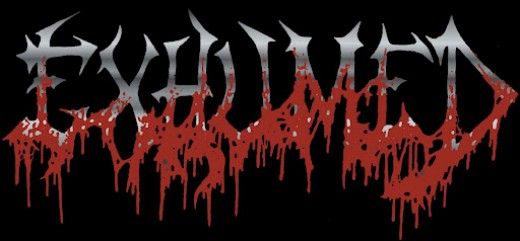 Today extreme metal's favorite road warriors, EXHUMED, still brutalizing stages on the final nights of the Summer Slaughter tour, announce their next North American excursion supporting co-headliners Napalm Death and Municipal Waste! Presented by Amp Magazine and Hails & Horns, the convoy of brutality will commence in Springfield, Virginia on October 26 and run through December 1 in Tampa, Florida. Additional support will come from the likes of Vektor, Dayglo Abortions, Attitude Adjustment, Speedwolf, Martha Splatterhead's Revenge, Repulsion and Dwarves on select dates.
Notes frontman Matt Harvey: "We had planned to finish up our tour cycle for All Guts, No Glory with the Summer Slaughter tour we're currently wrapping up, but as we kept talking about bands we'd like to go out and support on tour, the top two names on the list were quite literally Napalm Death and Municipal Waste. Needless to say, when we were had the opportunity to take part in this tour, our plans to stay home and work on a new record just seemed boring in comparison. There was no way we were passing this up! In the immortal words of Mick "Human Tornado" Harris, we are bloody chuffed to take part in such an autopsy holocaust doss! I couldn't think of a better bill for us, and the prospect of playing with even more of our favorite bands like Attitude Adjustment, Repulsion, and Dayglo Abortions only sweetens the pot! So please bring your liberty spikes, English Dogs-style crimped hair, crusty dreads, hessian thrash bangs, patch jackets, bootleg LARM shirts and as much beer as you can possibly sneak into the venue, because this one is going to be fucking insane! See you there!"
EXHUMED continue to tour in support of their critically-lauded fifth full-length All Guts, No Glory, which is still streaming in its entirety HERE. And if you missed it, check out "The Way Of Flesh" from the deluxe version of the record courtesy of GunShyAssassin at THIS LOCATION.
EXHUMED – Summer Slaughter Festival 2012
w/ Cannibal Corpse, Between The Buried and Me, The Faceless, Periphery, Veil of Maya, Job For A Cowboy, Goatwhore, Cerebral Bore
8/24/2012 The Fillmore – San Francisco, CA [TICKETS]
8/25/2012 The Grove – Anaheim, CA [TICKETS]
EXHUMED
w/ Napalm Death, Municipal Waste, Vektor
10/26/2012 Empire – Springfield, VA
10/27/2012 Gramercy Theater – New York, NY
10/28/2012 El N Gee – New London, CT
10/29/2012 Middle East – Boston, MA
10/31/2012 Les Foufounes Electriques – Montreal, QC
11/01/2012 The Opera House – Toronto, ON
11/02/2012 Fun Fun Fun Fest – Austin, TX**
11/03/2012 Reggie's – Chicago, IL***
11/04/2012 Station 4 – St Paul, MN*
EXHUMED
w/ Napalm Death, Municipal Waste, Dayglo Abortions
11/05/2012 Osborne Village Inn – Winnipeg, MB
11/06/2012 Riddell Centre – Regina, SK
11/07/2012 The Pawn Shop – Edmonton, AB
11/09/2012 Rickshaw Theater – Vancouver, B.C.
EXHUMED
w/ Napalm Death, Municipal Waste, Attitude Adjustment
11/10/2012 Neumo's – Seattle, WA w/ Martha Splatterhead's Revenge
11/11/2012 Hawthorne Theater – Portland, OR
11/13/2012 DNA Lounge – San Francisco, CA
11/14/2012 Observatory – Santa Ana, CA w/ Repulsion
11/15/2012 House Of Blues – Hollywood, CA w/ Dwarves
11/16/2012 Rocky Point – Tempe, AZ
11/17/2012 House Of Rock – El Paso, TX*
EXHUMED
w/ Napalm Death, Municipal Waste, Speedwolf
11/18/2012 Rail Club – Fort Worth, TX***
11/20/2012 Exit In – Nashville, TN
11/23/2012 Kingdom – Richmond, VA
11/24/2012 The Casbah – Charlotte, NC
11/25/2012 The Valarium – Knoxville, TN
11/26/2012 Zydeco – Birmingham, AL
11/27/2012 Siberia – New Orleans, LA
11/30/2012 Terminal West – Atlanta, GA
12/01/2012 Orpheum Theater – Tampa, FL
* Municipal Waste, Napalm Death, EXHUMED Only
** Municipal Waste, Napalm Death Only
*** Napalm Death, EXHUMED Only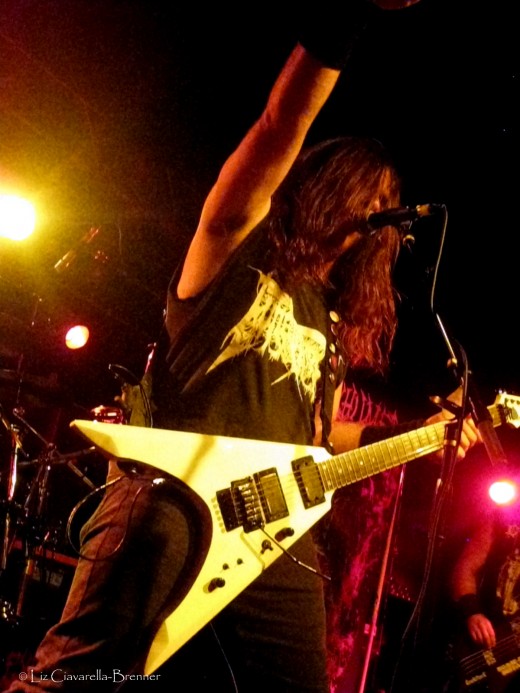 http://www.facebook.com/ExhumedOfficial
http://www.myspace.com/exhumed
http://www.gorefuckingmetal.blgospot.com
http://www.relapse.com